Product

Welcome to the KAIDJU LINE, a range of light and compact racer from 40mm to 4" props, light is right.
Contact: KAIDJU OWNER CLUB (private group on Facebook).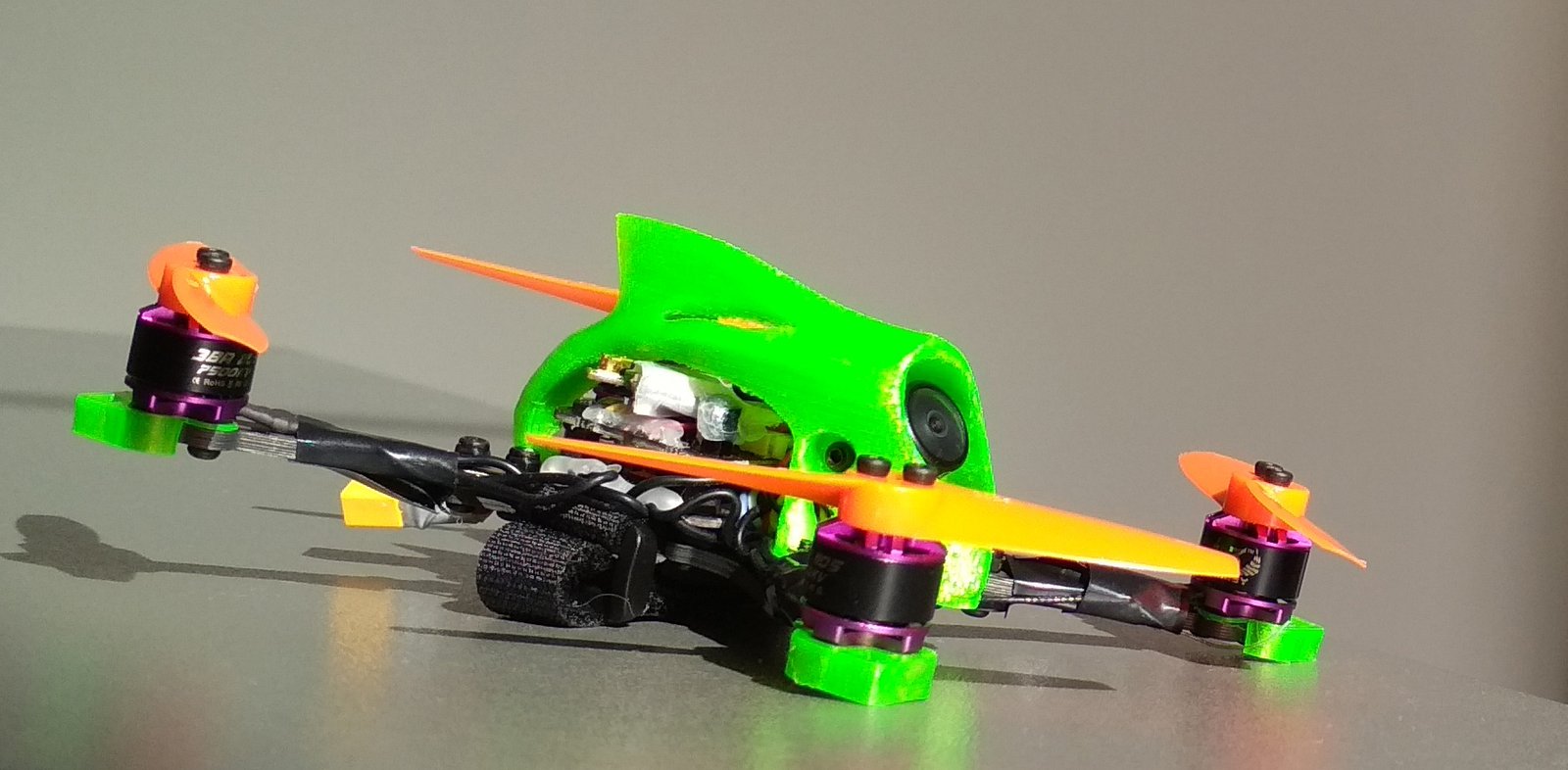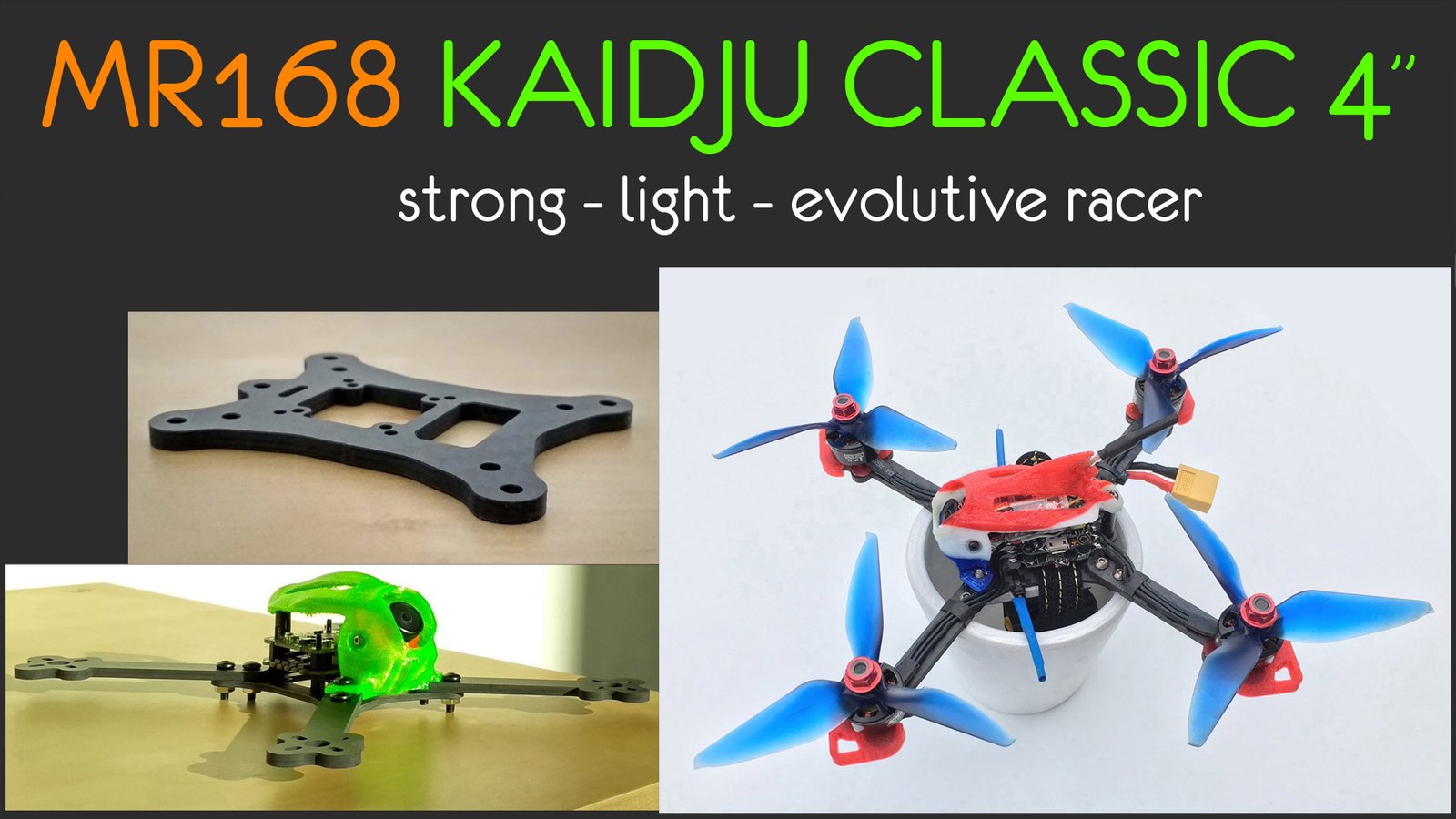 MR168 KAIDJU CLASSIC 4 - strong - light - fast - evolutive racer
---
---
---
---
---
Item List
Description
4" version of the KAIDJU CLASSIC
compatible with 3" arms (MR139) and 5" arms (MR188), same canopy, bottom, and top plate design
build weight is around 135 / 145g
it's a light and durable racer as the other KAIDJU models
weight info.
bottom: 7.43g
arm: 3.81g
canopy: 5.64g
kit content:
1 x KAIDJU 3mm bottom
4 x KAIDJU MR168 3mm arm
screws info:
2x m3 nuts
8 x m3 locknuts
2 x m3 6mm screws
6 x 8mm m3 screws
2 x 10mm m3 screws
1x 20mm m3 20mm standoff
build info:
FullSpeed FSD428 Flytower F411
Frsky XM+
EMAX 1606 RS1606 3300KV (4s) / 4000KV (3s)
Eachine VTX03S
runcam micro swift 2.1
gemfan 4045 4x4.5
total weight: 132g
lipo:
TATTU 3s / 4s 1300
tpu parts (free to download):
canopy:
https://www.thingiverse.com/thing:3123225
soft mount bumper:
https://www.thingiverse.com/thing:3594679
KAIDJU review (3" MR139 version):
https://www.youtube.com/watch?v=p4J2IzsWnb8
ROTORBUILDS page:
https://rotorbuilds.com/build/17664
Review Section ( Total Review:0 )
No Review Found