Product

Welcome to the KAIDJU LINE, a range of light and compact racer from 40mm to 4" props, light is right.
Contact: KAIDJU OWNER CLUB (private group on Facebook).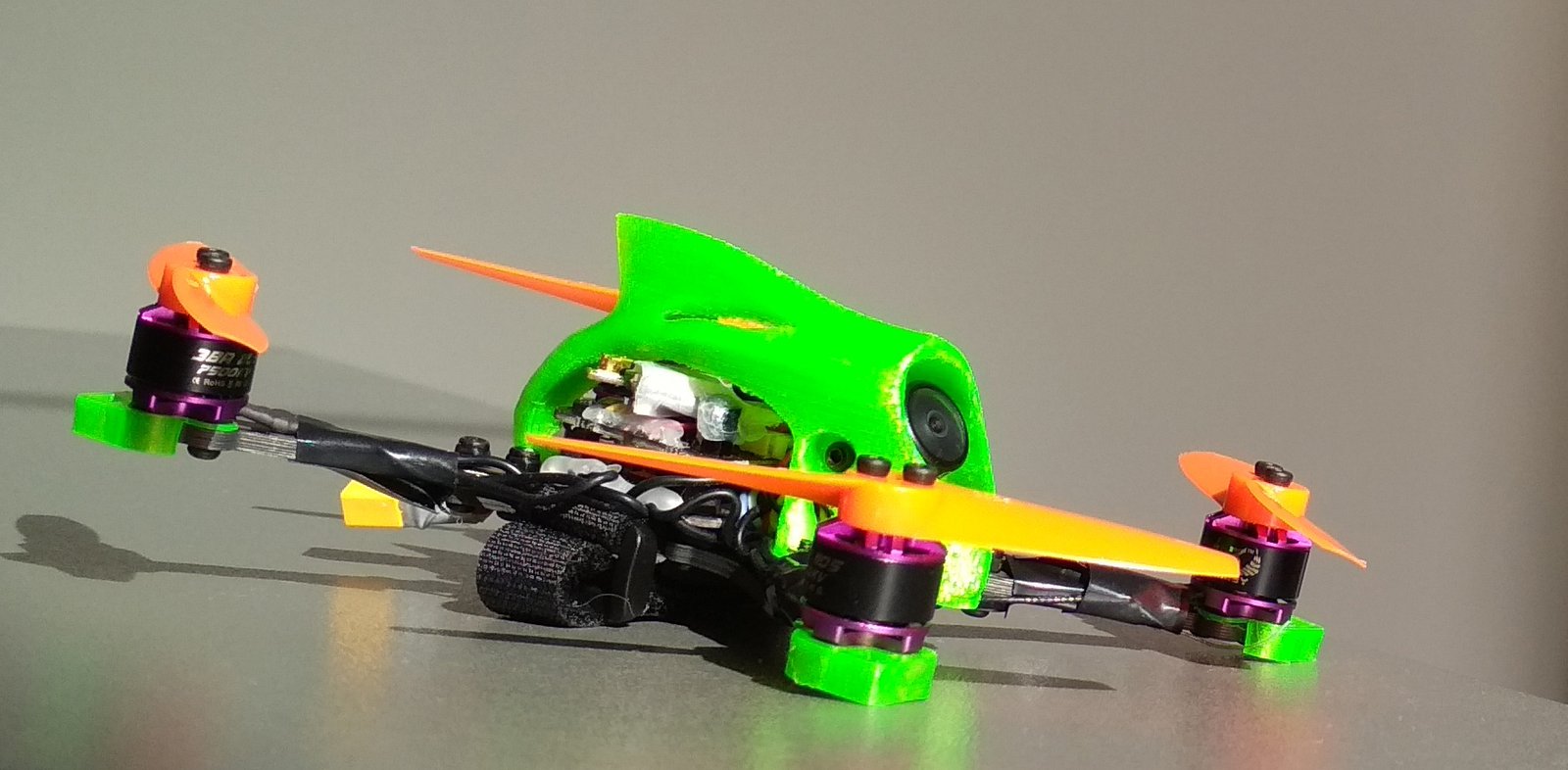 Item List
Description
KAIDJU MR139 11xx arms 3 inches hd racer
Here the new, and probably, the last evo, of the famous KAIDJU, the 3" ultra light racer.
It's a versatile quad racer, wich can perform in indoor races, or outdoor races against bigger quads
It can be used for freeride or freestyle uses, with the last micro hd fpv cam
Props: 2..5" / 3" props.
Motors: 11xx (2.5": 1105 7500kv / 3": 1106 6000kv)
3mm arms 11-14xx (+2g on the global carbon kit)
https://armattanproductions.com/pages/product_details/18420
FC: 16x16 20x20 stacks
Camera: hd ready (split 2, turtle v2...)
lipo: 650 3s (4s if lower kv, but useless in term of performances, 3s are lighters)
tpu elements : free download

1 x KAIDJU tpu canopy
4x KAIDJU tpu soft mount bumper arm
https://www.thingiverse.com/search?q=KAIDJU&dwh=655c7c6dd0099e9
videos:
https://www.youtube.com/watch?v=p4J2IzsWnb8&t=1s
https://www.youtube.com/watch?v=CFVUdtfXKLE
https://www.youtube.com/watch?v=TObsjNDuLK8&t=4s
fpvpassion blog article (fr):
https://www.fpv-passion.fr/__trashed/
Toto Blog article:
https://www.t0t0.fr/2018/09/27/kaidju_mr139/
Rotorbuilds:
https://rotorbuilds.com/build/17228
Forum:
https://www.rcgroups.com/forums/showthread.php?3144871-KAIDJU-the-3-ultra-light-racer
private facebook group:
search:
KAIDJU owner club
and ask for join
Review Section ( Total Review:0 )
No Review Found