Product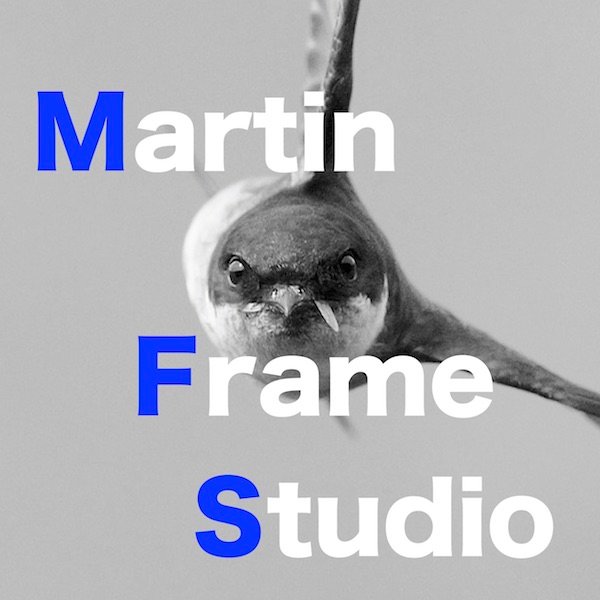 Design to fly like a bird.
...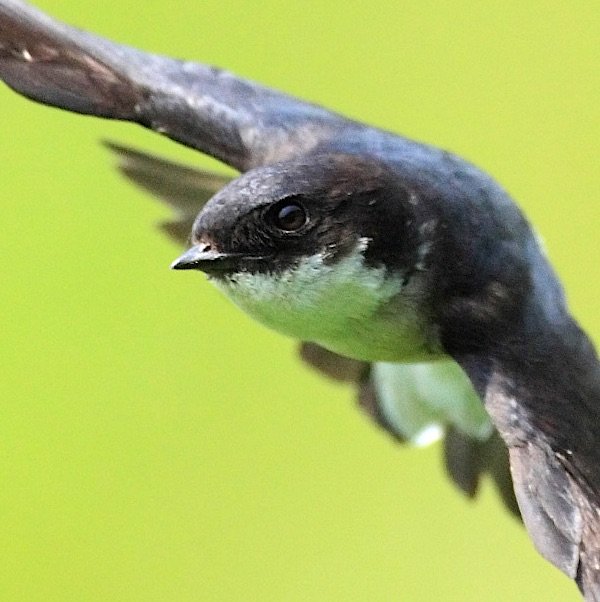 Description
This frame is designed for a tiny octocopter with 40mm props. It is 1.5mm thick and for 1S builds.
Recently, we have 1-2S AIO FCs with F405 MCU by JHEMCU and Flywoo. These AIO FCs do not have soldering pads dedicated for M5-M8. However, they have sufficient UARTs, so it is not difficult to control 8 motors by making resource remapping unused UARTS, LED_STRIP or SCL (I2C) to M5-M8 and make those pins enable timer and DMA (for DShot).
FC and ESC Mount : 16x16mm, 20x20mm, 25.5x25.5mm, M2
Motor Mount : φ6.6mm, M1.4
Thickness : 1.5mm
Weight : About 6g
Compatible with the whoop-style USB connector
If you want to mout an additioinal 4-in-1 ESC under this plate, the Minimal Bottom Plate 1mm is reccomended for protecting it.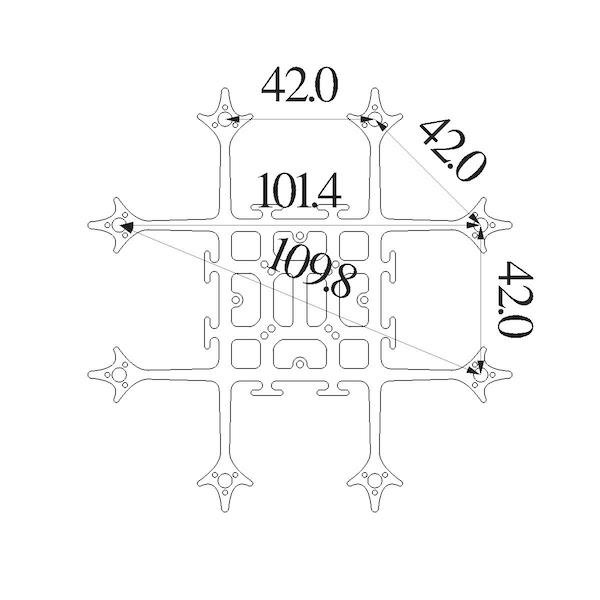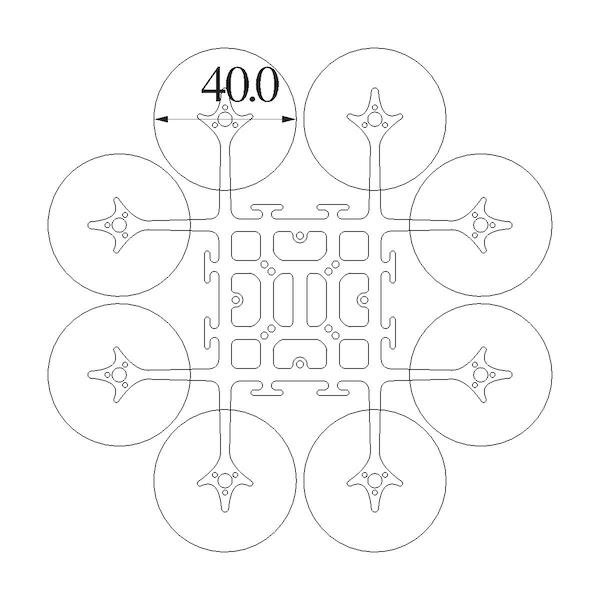 My build using a prototype frame is submitted to Rotorbuilds as "1S Tiny Octocopter".
https://rotorbuilds.com/build/30046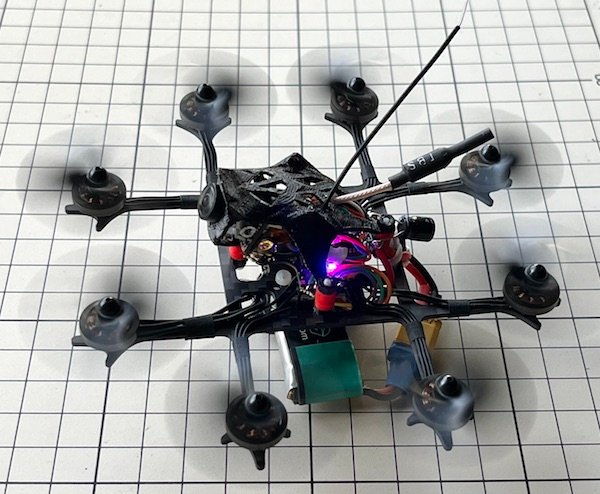 Review Section ( Total Review:0 )
No Review Found