Product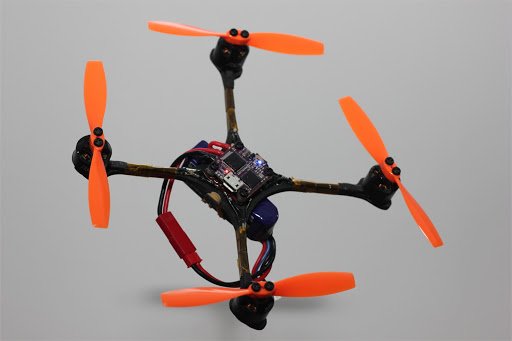 Home of Schrödinger's Cat and friends
Pushing the limits of slim-arm design and endevouring to create the highest performance micro brushless frames available
All one-piece frames are cut with the weave along the arms for greatest possible strength...
Description
tweaky 120 3mm Brainstorm edition
Oh Brother! Brainstorm is back! and this time his 3mm Tweaky has gone troppo
Re-designed motor mounts; strong as an ox
An insane 3" monster
Quick specs:
Weight: 8.2gm
Size: 120mm
Motor mount spacing: 9mm
ESC/FC hole spacing: 20mm
Motors: 11xx, RCX1304, BH1402.
Max prop size: approx 83mm (3.27")
Arm width: 4.0mm
Frame thickness: 3mm
Motor center hole size: 3mm
2S or 3S depending on kV
Additional Information
This "true x" frame is cut so that the grain of the carbon fibre sheeting runs down the length of the arms, rather than the conventional layout which has the grain running at a 45 degree angle. This dramatically increases the strength of these super-thin-arm frames, and requires a different, less efficient layout for AP to cut the frame, and thus is more costly. We consider our frames to be premium and cutting-edge, and that the extra cost of these unconventional frames is justified.
The motor center holes may be too small for some motors and might require countersinking, or drilling to a larger size, just enough to relieve any binding. Please check the circlip is not binding as the motor is rotated by hand. This is done to maximise the frame strength in this area.
FOR MORE INFO VIST THIS THREAD:
https://www.rcgroups.com/forums/showthread.php?2883082-Tweaky-the-people-s-frame-and-its-variants
Review Section ( Total Review:0 )
No Review Found