Armattan Productions Shrikes Again

Armattan Productions Shrikes Again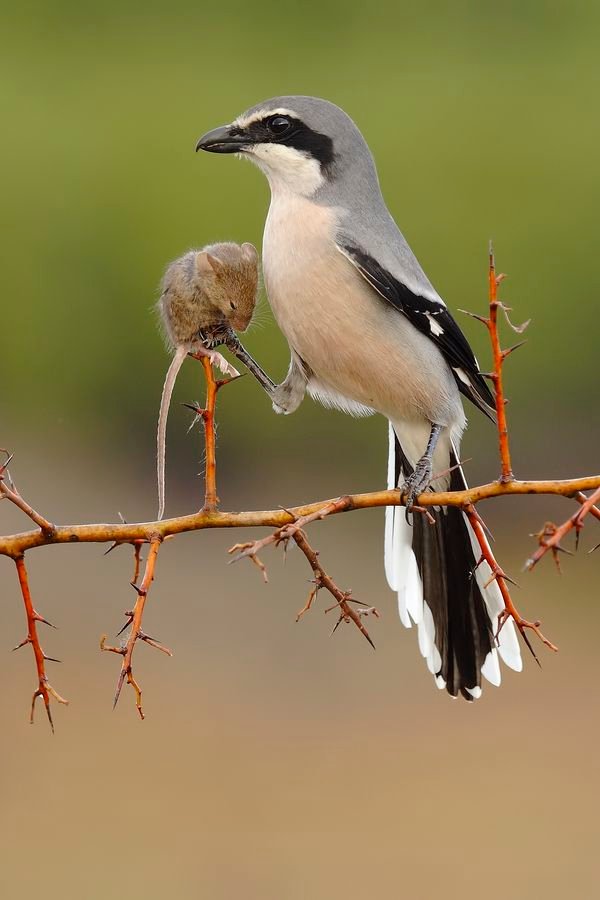 "To be quite frank, it is more than a pleasure to have the opportunity to collaborate with the Shrike dudes. It's humbling. They are innovators who contribute hugely to the community and the growing sport of FPV competitions. The founder and original designer himself, Zachary, is one of the best pilots in the world today. Talk about putting your money where your mouth is. My hat's off."- Chris Armattan C.E.O.
Shrike : noun
any of numerous predaceous oscine birds of the family Laniidae, having a strong, hooked, and toothed bill, feeding on insects and sometimes on small birds and other animals: the members of certain species impale their prey on thorns or suspend it from the branches of trees to tear it apart more easily, and are said to kill more than is necessary for them to eat.
http://www.dictionary.com/browse/shrike
Designing, Racing, Free-styling, and Winning!
X-LABS : X-Labs is Zach and Jordan, the Shrike Dudes. These roommates and business partners are the creative force that brought the award winning Shrike concept to market. They also happen to be two of the best pilots in the world. These guys fly every day. They are both professional FPV racers, traveling all the time. From Colorado to Dubai to Mexico and all across the United States; Jordan and Zach compete prolifically with astonishingly successful results.
These days it seems like everybody has a frame design they think will win. Zach is one of the only guys designing new tech for the industry and competing with it at the highest levels. Not only that…He wins, a lot.
Zach has been designing things his whole life. Zach first designed the Shrike for himself. The Shrike 185 model was built after a few failures and word started to spread. Starting with a basic CNC machine in his home. he quickly realized he would need support. The first two batches sold quickly and were all packaged by Zach, by hand, at home. The demands of racing weighed on the team and they had to step back from frames for a bit. Serendipitously a partnership with AP was formed. The two initial orders of 100 Shrike frames disappeared and the team knew they were onto something good. Now Armattan does the prep work. Armattan makes the PDB's, cuts the frame from their industry leading high heat pressed carbon fiber twill weave, and packages the hardware. Team Armattan supports the Shrike dudes in everything but the stickers included with shipments!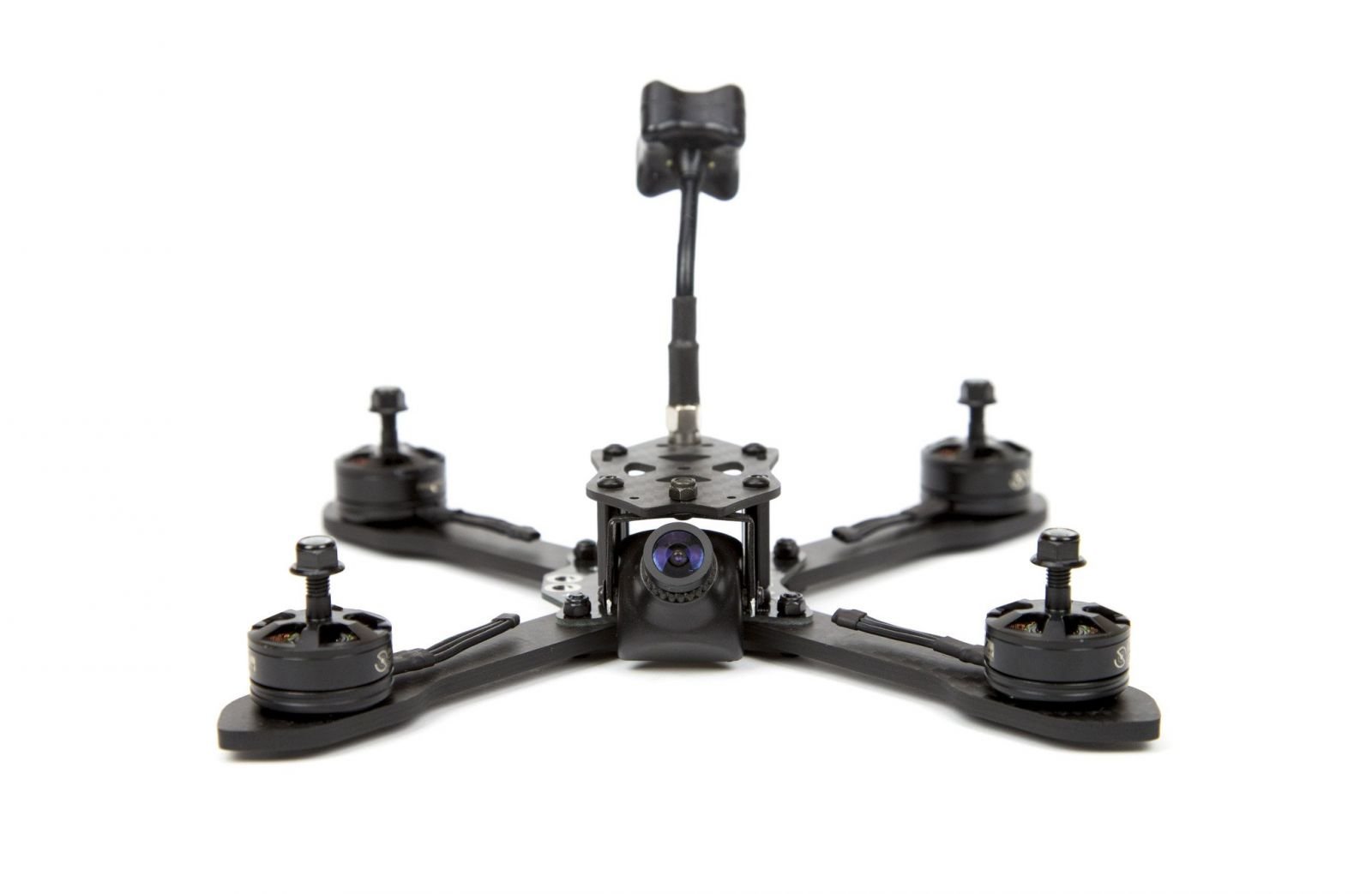 One of the First to Pod
"Originality is the best form of rebellion."- Mike Sasso
Pod designs are here in full force. When you start seeing copies you know an idea has caught hold. The Shrike guys were one of the first teams to bring the pod concept to market. So much so that many of the derivative styles are sometimes colloquially referred to as "Shrike Style" frames.
The origin of the pod? Simplicity. Zach focused on bringing everything to the table a racer would need. Just as importantly Zach also considered everything a pilot wouldn't need. The result is a simple design that works and works. It flies. It flies fast. It wins races. The genius of the Shrike frame was using the same mounting configuration already in use for flight controllers. Doing this allowed minimal use of hardware and provided the bedrock for a design oft imitated but never equaled.
Results:
The Shrike frame and concept is currently dominating all sorts of competitions.
Zach- Competed in the World Drone Prix in Dubai, took 6th
Competed at DR1 presented by Mountain Dew
Competed at US Drone nationals- Took 1st place in racing and 2nd place in freestyle

Jordan, JET - Competed in Multi GP national championship- took 2nd
A 13 year old, Colorado friend of Jordan's, took 3rd at Multi GP national championship flying a shrike V2
Johnny FPV- Just took 1st in Korea at Chuncheon Drone Race World Cup flying the Shrike
Luke Bannister, BanniUK, flies the Shrike and has won numerous events
Matty Stuntz- Flies the Shrike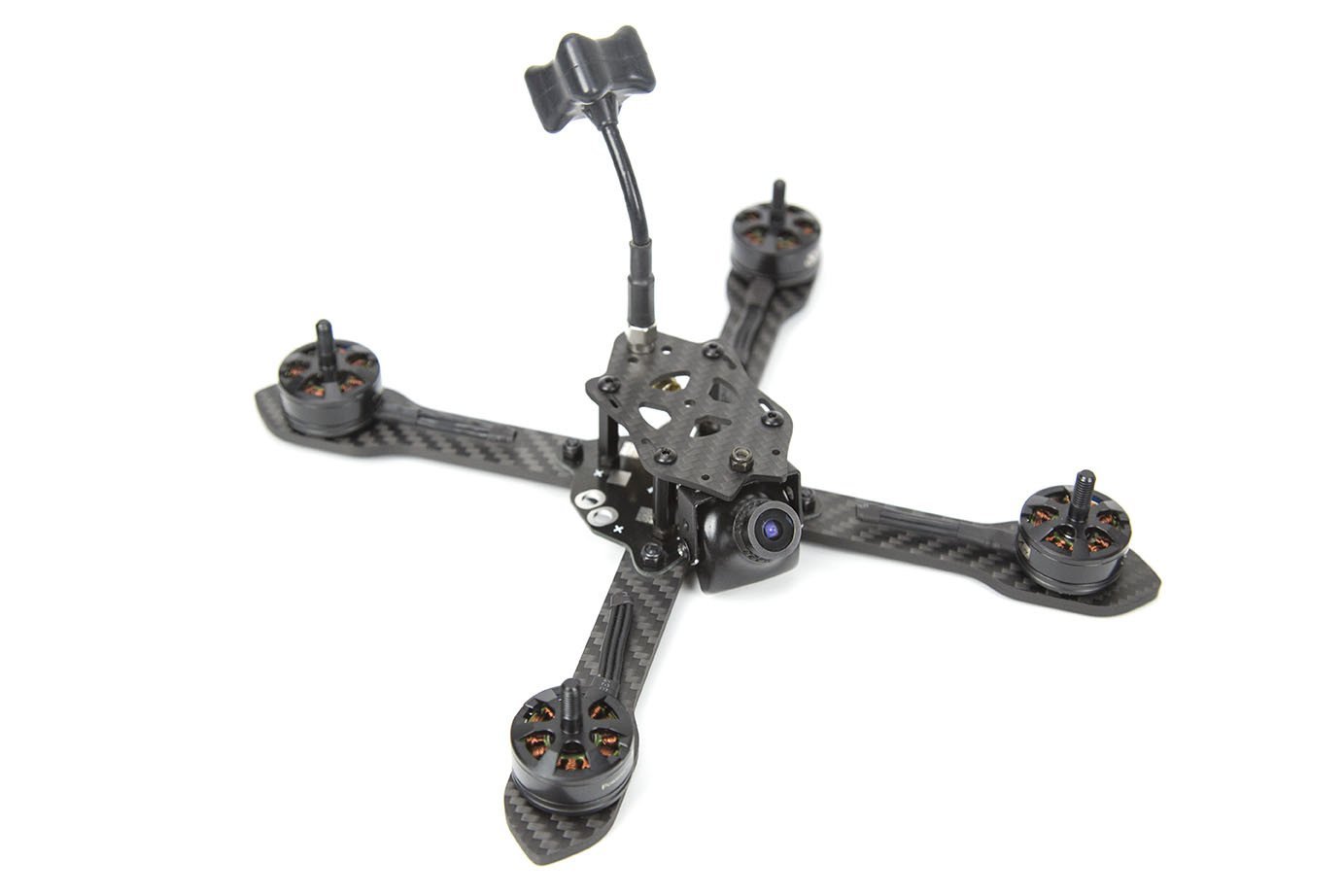 Zach and Jordan's Recipe:
Zach and Jordan run 6 identical racing rigs all the time. Each of them have three quads set up the exact same way.
"We do this so if we were to break a quad during a race. You grab the next one without any need for adjusting. We also need less variety in parts, and it makes repairing much simpler. We believe, anyone taking FPV racing seriously and wants to remain hyper competitive should be doing something similar (preferably shrikes). You fly one quad all the time, and if you are to break one, the next quad you pick up to fly is identical to it.
These 6 racing rigs are also ALWAYS working. If one were to break for any reason, it is fixed that night. There is no reason to have quads sitting around broken, especially if they are our racing rigs." – Jordan
The winning setup: Shrike v2 220mm
T-Motor F60 2450kv Motors
KISS 24a ESC
KISS Flight Controller
TBS Crossfire Receiver
TBS Unify Pro HV Video Transmitter
TBS Triumph Antenna
HS1177 w/ 1.8mm Lens
Thunderpower Adrenaline Batteries
Racekraft 5040x4 or Racekraft 5045x3 or HQ S5040x3 or HQ 5046x3
The Revolution will be YouTubed
Zach and Jordan just recently launched a YouTube channel that is certain to bring quality content with a unique perspective.
"We want it to feel like people are hanging out with us on our FPV adventures, a more inside look on the life of a pro FPV racer." – Jordan
In addition to offering a direct view to some of the worlds very best pilots the channel will also offer equipment reviews as well as tips from the pros.
You can subscribe here: https://www.youtube.com/channel/UCpsexXkD9Y2t_-QPSlBeN5Q
Check out the Shrike thread on RCG here: http://www.rcgroups.com/forums/showthread.php?t=2517970&highlight=shrike
Order your own frames here: https://showmewhatyougot.co/

An Evolution to style, coming soon:
Zach continues with the trend of designing what he wants and needs. The next version of the Shrike will be the Shrike Style. The Shirke Style is an updated Shrike v2 frame with a focus on freestyle flying and competition.
Everything Zach designs is meant to address a need. The Shrike was born, and then the V2 followed to make the stack height lower and offer more camera tilt. The 185 seemed like a simple downsized addition. The Shrike Style features extended top and bottom plates that allow for a battery and gopro to be centralized on top of the quad. The central mass coupled with the Shrikes true motor to motor symmetry allows for an intuitive and responsive quad. In the hands of Zach and Jordan this evolution of the Shrike is positioned to dominate.