Product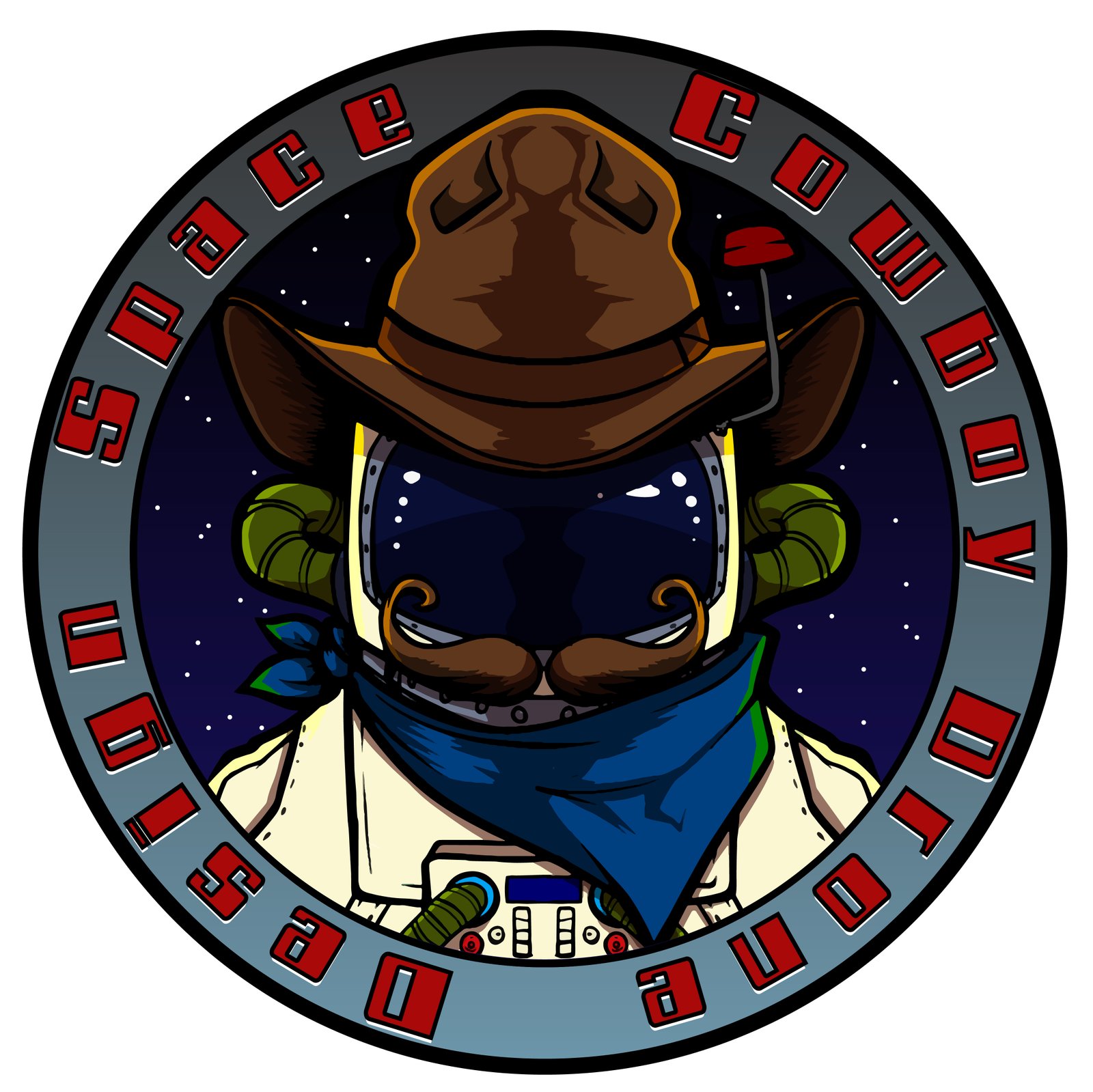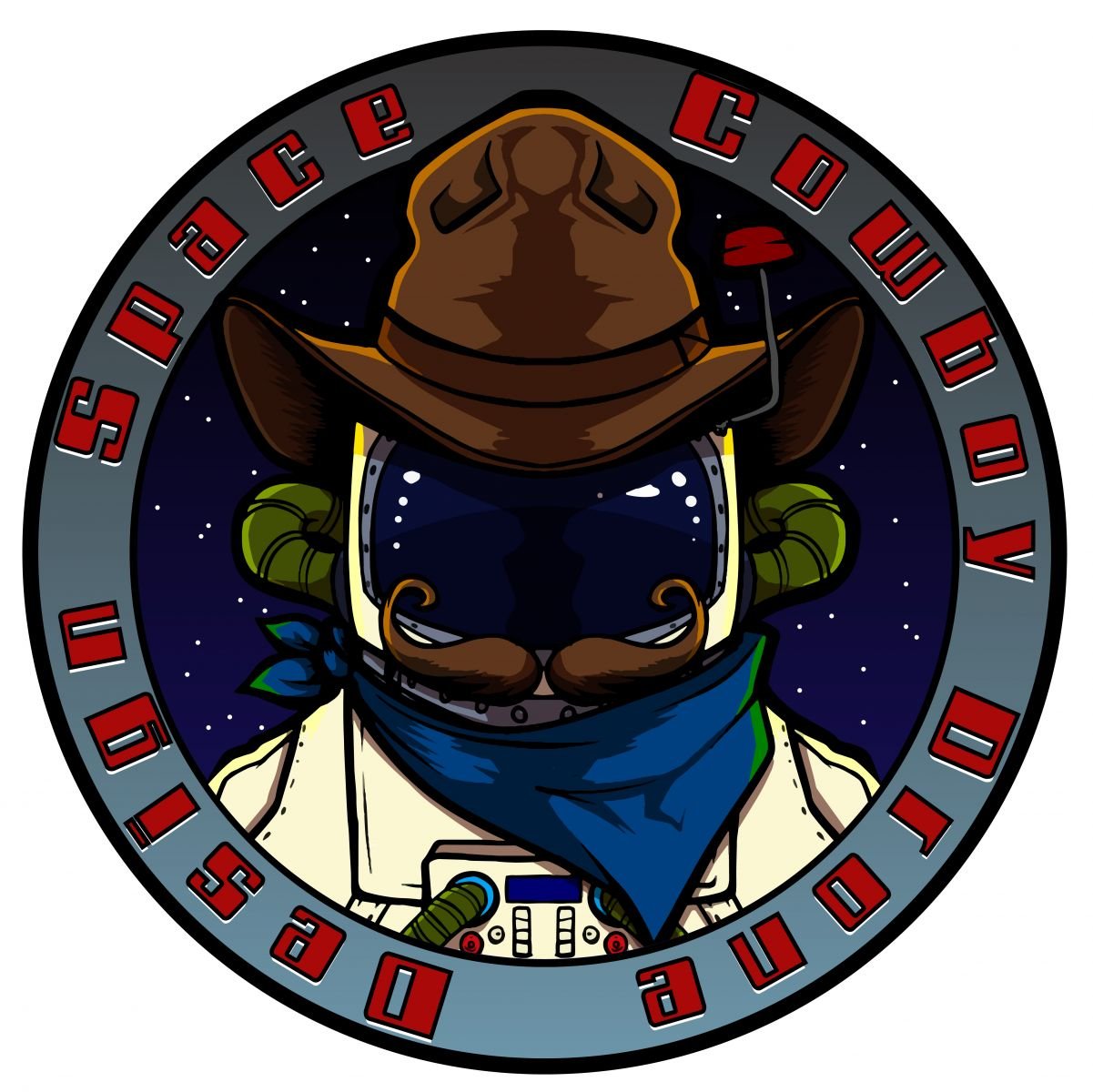 Lightweight racing focused quad copters designed by Space Cowboy Drone Design. Our goal is to create designs with the best mix of strength and well thought out component placement rolled into a competitive light weight package.

ATTENTION: SCX-200 V2.1 kits and parts now available.
SCX-200 V2.1 available now! SCX-175 and SCX-230 V2.1 (4" and 6" configurations) are coming very soon too!

ATTENTION: All kits purchased through this store are made to order.
Kits listed here are custom made and are not kept in stock. Expect 7-14 business days for production prior to shipment. Any questions regarding your order should be directed to support@armattanproductions.com, technical or design questions can be directed to me via the e-mail link in the upper right. If you are looking to get your hands on a SCX-200 quickly please check out Armattan Lite SCX-200 at http://www.armattanquads.com/scx-200/, this version of the frame comes in two brilliant color combos and is stocked directly by Armattan and it's distributors.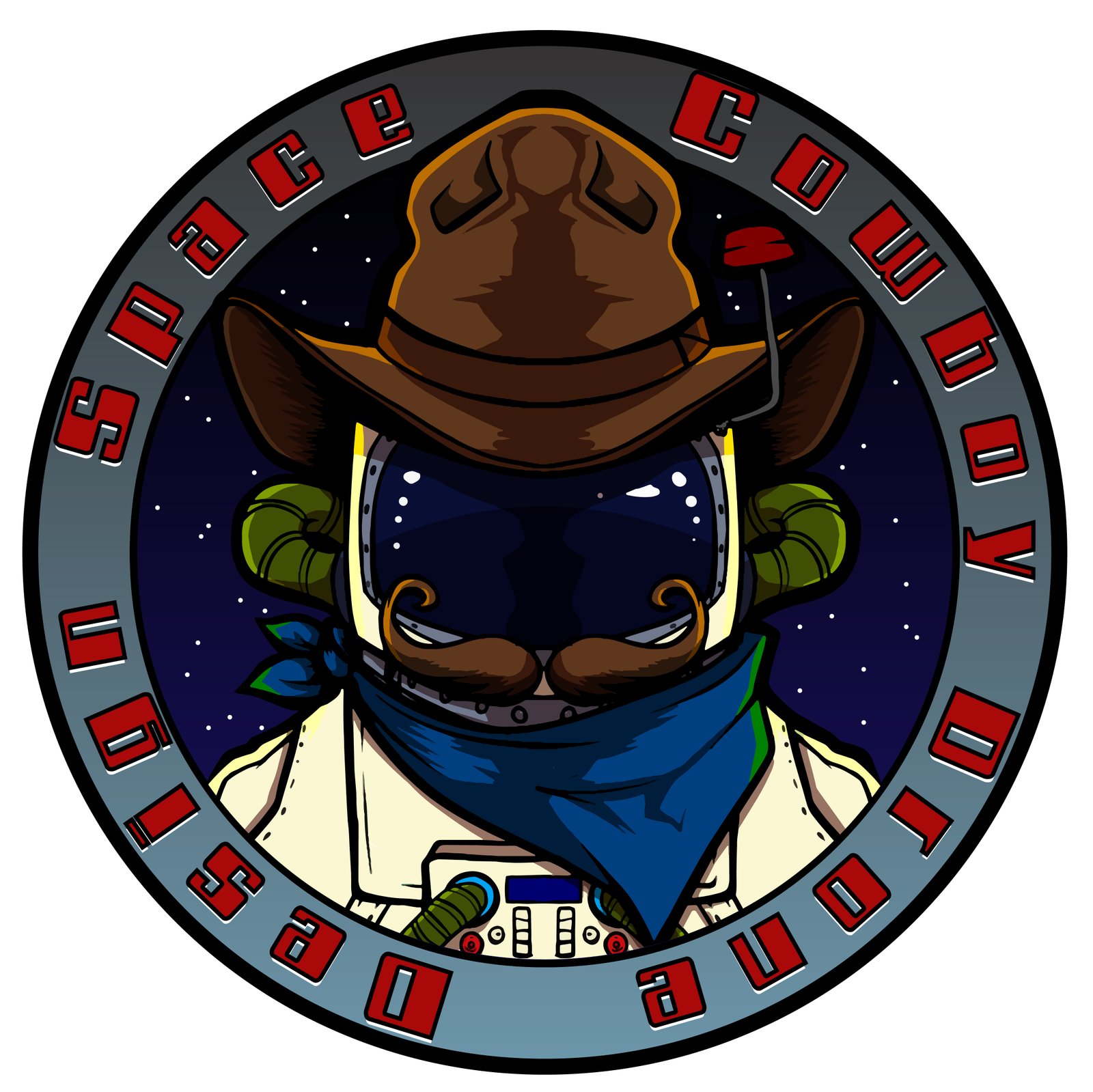 Item List
Description
SCX-200 LowPro Overview:

SCX-200 Low Pro is designed around the concept of lowering the stack height to further improve the centralization of mass. This idea began with a request from Daryoon @Hackmods who wanted to know if I could create a custom SCX configuration which used 20mm standoffs instead of 30mm so that he could test out his theory. After some discussions, this is what I came up with: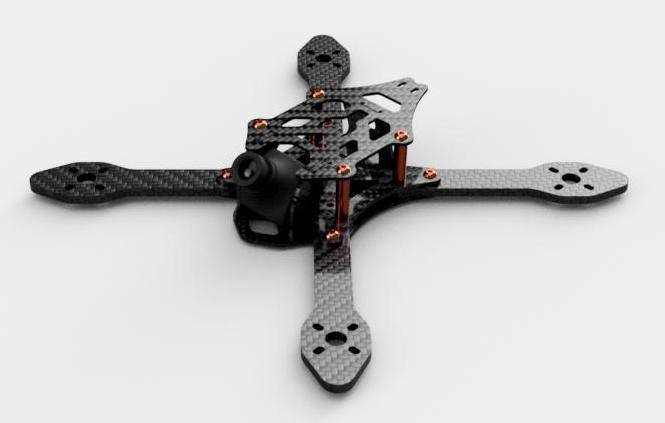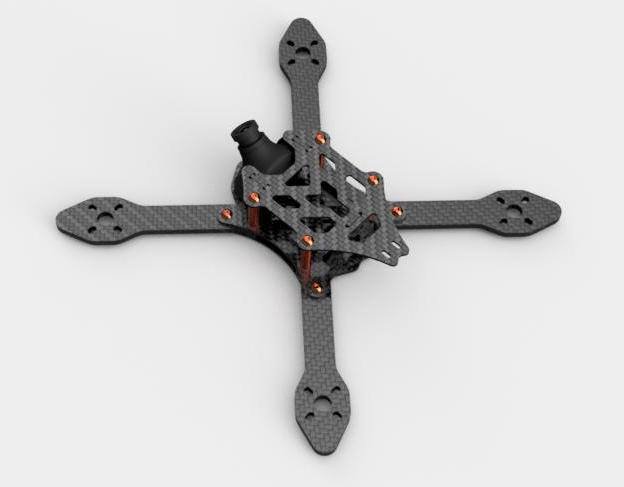 Accomplishing this task added some new challenges to SCX design philosophy; it was beyond just a matter of reducing the height of the vertical plates. Because of the drastic reduction in height, and the already minimalist space constraints of the pod, the camera mount had to be completely redesigned. Limited space meant I could not employ the Armattan Lite style mount, but I wanted to be able to fix the camera angle while using the trusty HS1177 still. I order to do this I have come up with a new tilt lock design which you can see below (see vertical "shark fin" in center).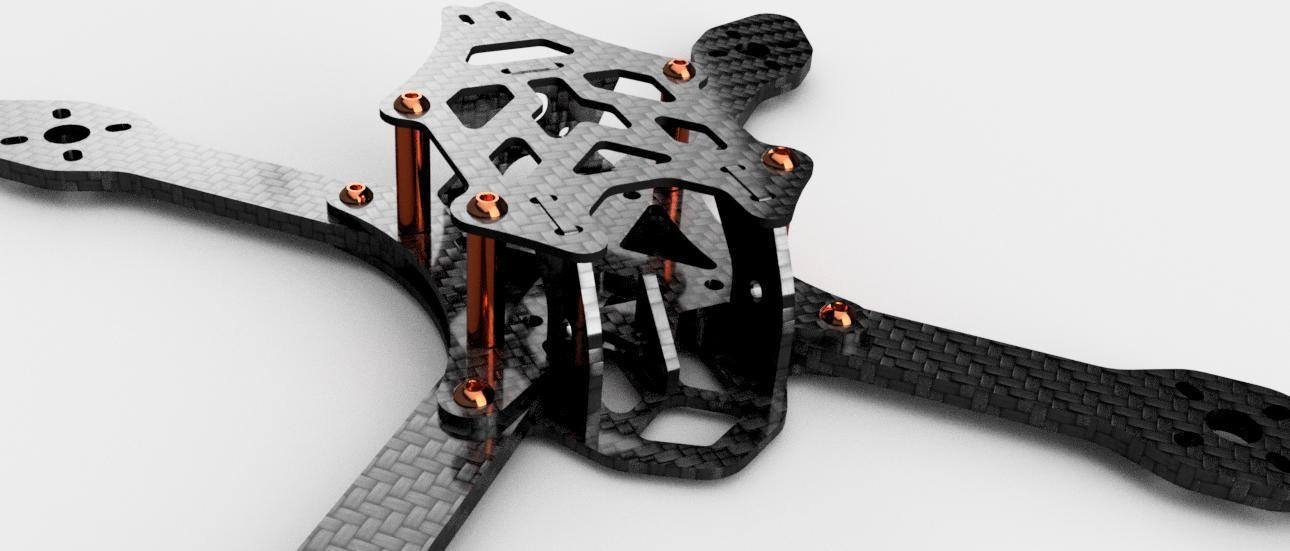 The camera tilt lock is a relatively quick change piece which tabs into the frame to lock the camera angle by resting against the back of the HS1177. The kit includes two camera tilt locks, 37* and 45*. Due to the low stack height, the camera cannot be adjusted below ~35*. The tilt lock can be removed simply by removing/loosening the top plate to allow the camera and mount to be temporarily removed, then the tilt lock can be slid out of its slot and replaced with a different angle tilt lock if desired. You can even run without the tilt lock if you desire, and the mount will work like most other standard HS1177 mounts on the market.
SCX Low Pro is for Advanced builders and pilots!
Due to the low stack height, packaging the electronics into SCX Low Pro is a challenge. Ideally you will need to use a flight controller like a FuriousFPV Kombini or Motolabs Tempest with a built in PDB to complete this build. Space is very limited in order to create the low stack height. Furthermore, due to the minimum camera angle of 35*, SCX Low Pro is intended to be flown at higher angles of attack and fast forward speeds better suited to advanced pilot skill levels.
Review Section ( Total Review:0 )
No Review Found