Product
Item List
Description
Verdin 95
Sub-100mm brushless motor frame.
95mm motor-to motor.
Designed for 20x20mm Piko BLX Micro FC (45deg mount) with 2.5" props.
Motor mount 9mm to 11mm - for 1102/1104/1105 motors
Kit Contains
1 x Verdin 95 Main Plate
1 x Verdin 20x20mm Covert
1 x Verdin Universal Cover
Mounting hardware
*If you want to use your own hardware (screw,spacer,etc.), please see this kit: Verdin 95 (Plate Only)
Suggested Parts
1. Flight Controller: PIKO BLX Micro Flight Controller
2. ESC: 4-in-1 Favourite FVT LittleBee PRO 20Ax4 ESC / Racerstar RS20Ax4 20A 4 in 1 Blheli_S
3. Motors: 1102 / 1104 / 1105 with >4000kv
Assembly illustration for FC Side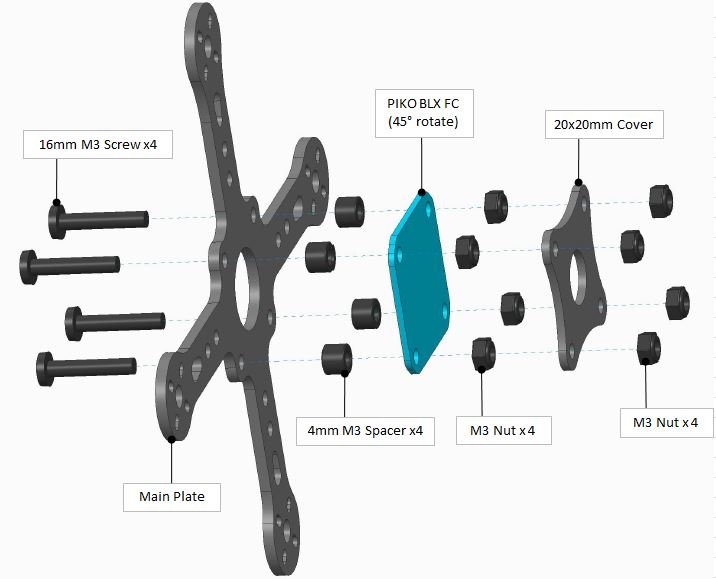 Assembly illustration for ESC Side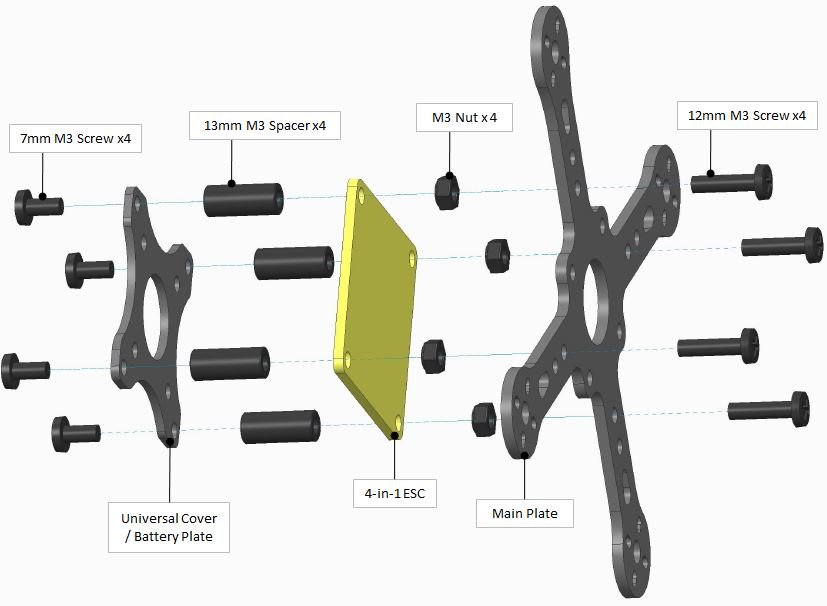 *Motor wire will go through arm to the bottom side.
Part thickness & estimated weight
Main plate: 2mm.....6.9g
20x20mm Cover: 1.5mm.....1.2g
Universal Cover: 1.5mm.....2.0g
Additional Information
Top Plate to Bottom Plate Height (mm)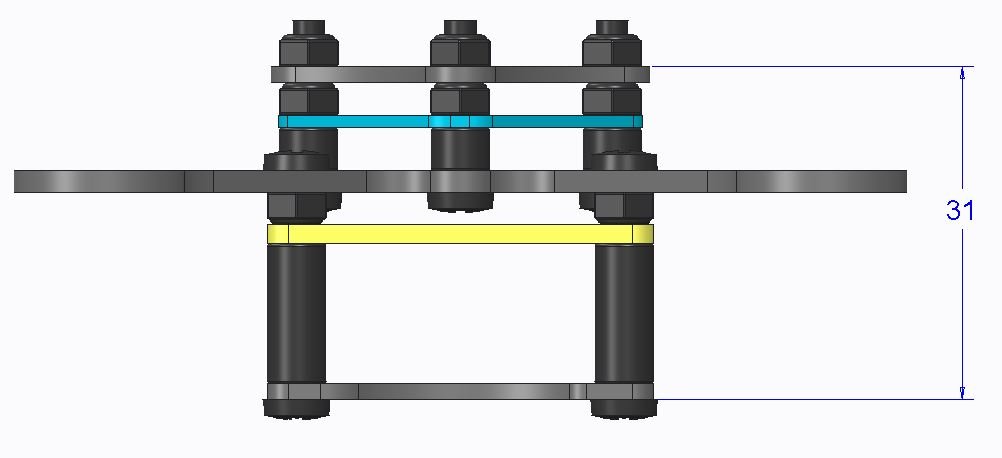 Plate dimension
Main plate
20x20mm Cover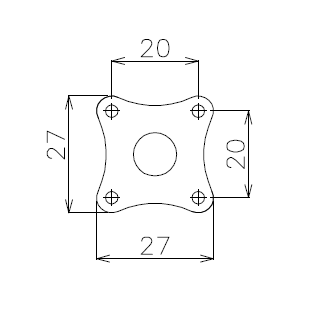 Universal Cover / Battery plate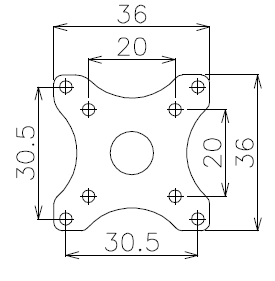 Review Section ( Total Review:0 )
No Review Found