Product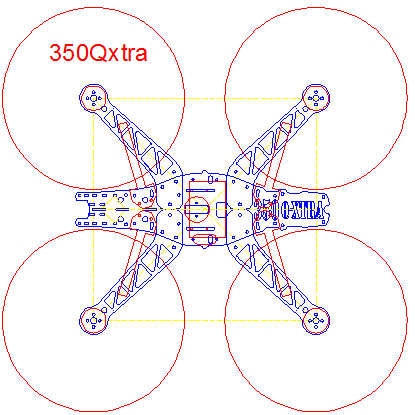 Jim Beagle
Detroit Michigan
Flying Beagle on RCgroups Item List
Description
350Qxtra
A carbon fiber frame for a plug-n-play replacement using the 350QX electronics gear set (Control Board, Motors, Speed Controllers, GPS, Compass, and Barometer)
The 350 Qxtra can also accommodate optional DJI landing gear legs, Tarot gimbal, various FPV camera mounts, GoPro mounts, 3D printed components and jello bobbins.
Carbon Fiber 1.5mm top plate and 3mm bottom plates have identical mounting holes
Frame Weight is 236 grams
Additional Information
Note1: Optional rear vertical plate for vtx antennae mount is available here http://armattanproductions.com/pages/product_details/1741
Note2: Optional FPV Camera Brace is available here http://www.armattanquads.com/f1-cam-braces-v4/
Note3: Hardware quantities are the minimum required to build, customers may choose to order additional spare items
Note5: THE HORIZON HOBBY COMPASS MAY NOT BE COMPATIBLE WITH THE CARBON FIBER FRAME AND THE V2 OR V3 SOFTARE. NO ISSUES WITH V1. I AM IN PROGRESS OF TESTING THE LATER VERSIONS.
Review Section ( Total Review:0 )
No Review Found