Product
Item List
Description
Description
The HYDRA 185X frame is 185mm motor to motor and fits 5" props for 22xx motors. This frame is in an TRUE X configuration. It is incredibly agile and flies like it's on rails. I designed a 3D printed pod to house all your important gear with easy access. This pod allows the antenna to stick straigh out the back instead of the dreaded straight up style top plates where your antenna gets bashed everytime you crash. Every piece of equipment has a place to be housed (no more guessing where to put your gear)! This frame is extremely light but strong in all the right places.
3K Matte Carbon Fiber frame featuring a 4mm thick "Unibody" bottom plate ( 2mm top plate ).
M3 motor mounting patterns.
Carbon Fiber extends past motors to help protect in crash.
Supports 26mm cams in cases (HS1177)
Supports HD camera (GoPro, Xiaomi Yi)
Supports Naze32 Flight controllers and others alike ( Kiss, Cyclone, Tornado F3, DoDo, SP Racing F3, Ect )
Recommended Setup
2205 2300kv/2600kv size motors with M3 16x19mm mounting pattern
20-30A ESCs
5" props
3-4S power, 1300-1800mAh capacity batteries
Mini CCD camera with tilt bracket
Includes
4mm 3k Matte Carbon Fiber bottom plate
2mm 3k Matte Carbon Fiber top plate
3D pod STL file for you to get printed ( I use 3D hubs for this ) Please email me for STL file. Should fit over most FC but may need to be modified to fit (Tested on Cyclone and EvoF3)
Specifications
Frame Weight: TBD
VTX WILL NEED PIGTAIL WITH RIGHT SMA/RP-SMA TO WORK WITH POD DESIGN. YOU COULD EITHER SOLDER ON PIGTAIL LIKE I DO OR BUY A PIGTAIL EXTENSION.
Additional Information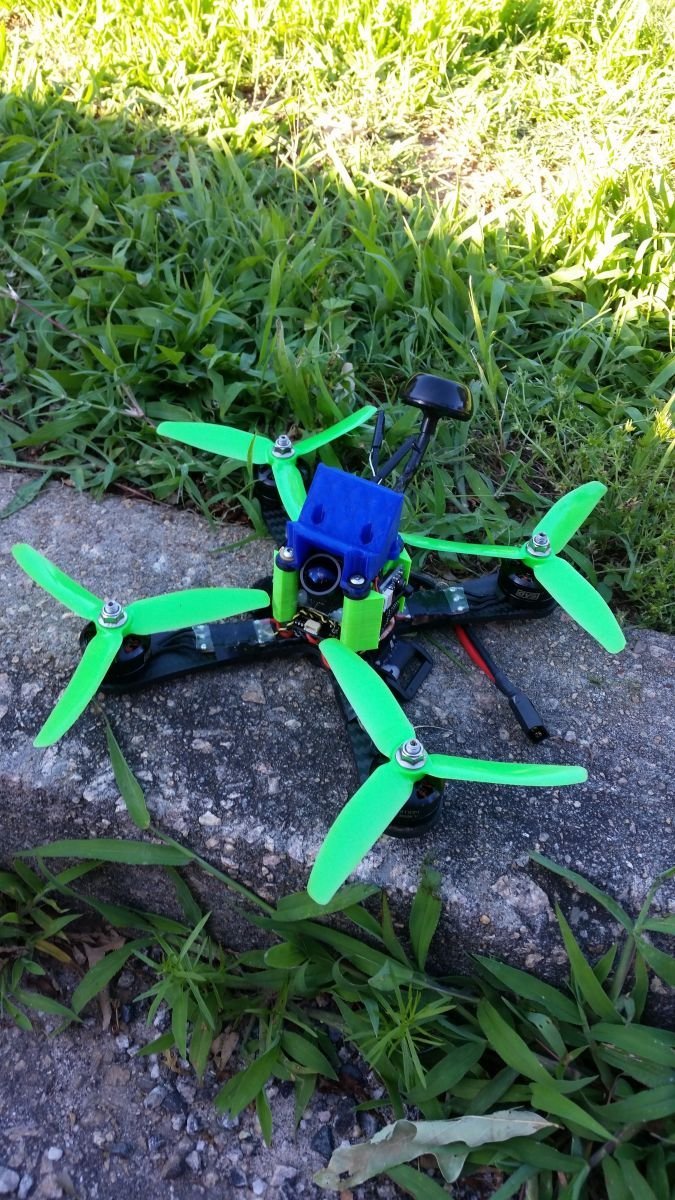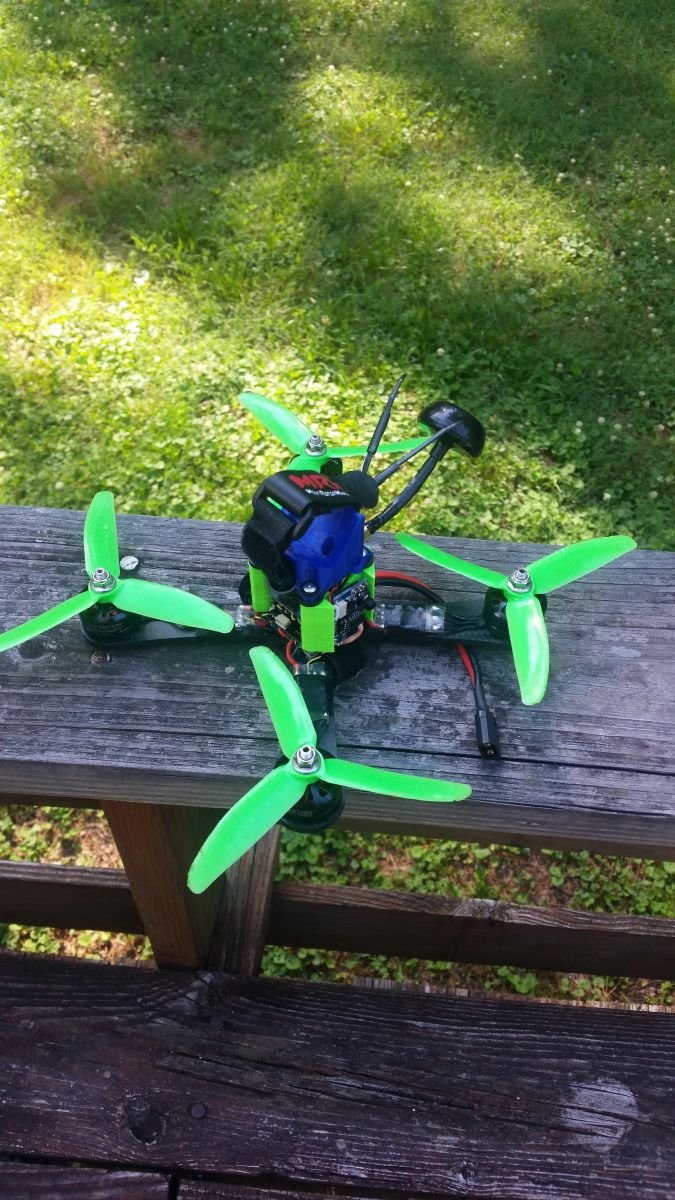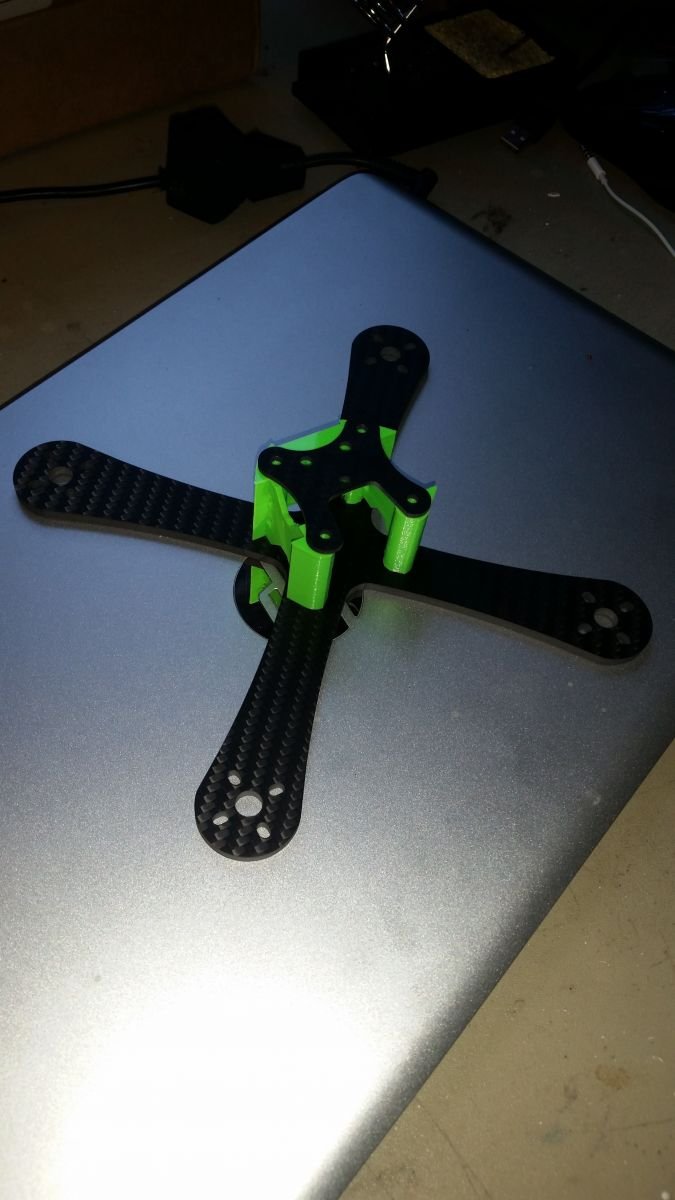 Review Section ( Total Review:0 )
No Review Found