Product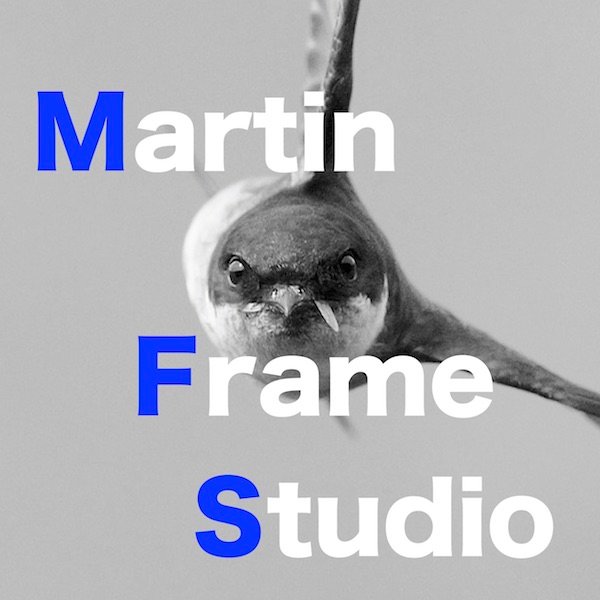 Design to fly like a bird.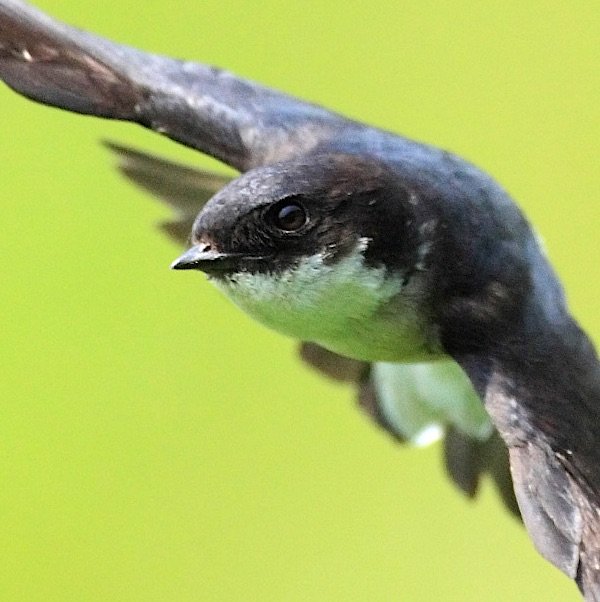 Item List
Description
This frame kit is designed for a module type Toothpick frame consisting only of arms, screws and nuts. Each arm, consisting of two bones, is supported not only by two adjacent arms but also by its diagonal arm. Replacing broken arms is not as easy as with a regular frame, but the interlocking of the eight bones eliminates the need for upper and lower plates for fixing.
As a toothpick frame (2S or above), it does not appear to be disadvantageous in terms of robustness or vibration in the field tests to date. This 3" modular frame is more robust than it looks.
Wheelbase : 127.3mm
Total thickness : 5mm (2.5mm each)
Motor mount : φ9mm, M2 (2pcs. each)
FC mount : 25.5x25.5mm
Compatible with whoop style USB connector
Built-in hook for rubber band
Built-in battery strap holder (can use up to 15mm width strap)
Weight : Approx. 16g (Carbon only)
Dimensions :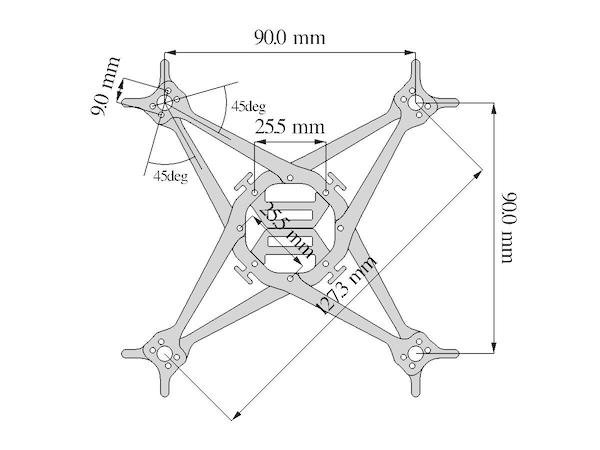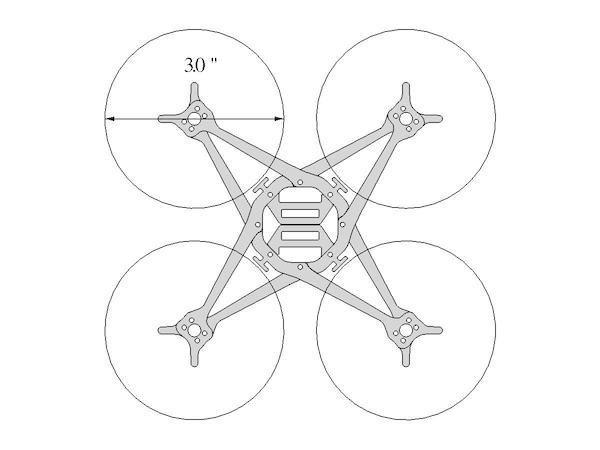 Lower Layer :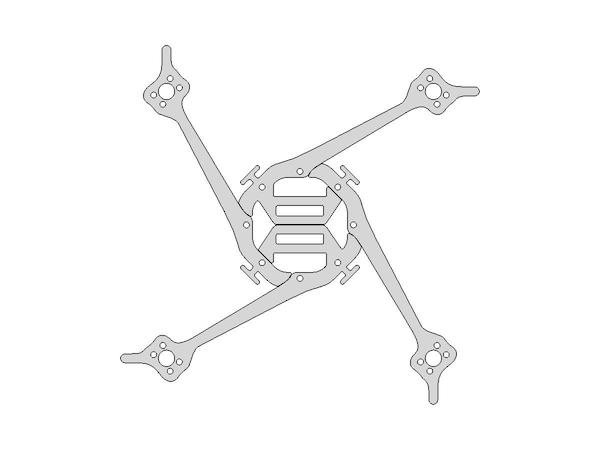 Upper Layer :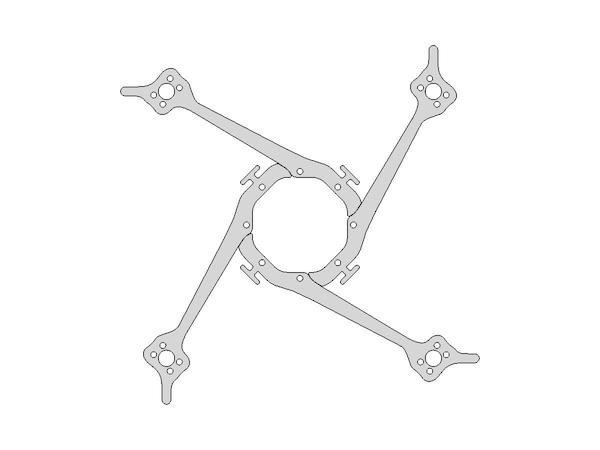 Additional Information
How to assemble :
The use of metal lock nuts is strongly recommended. To prevent wobble, each arm (consisting of two bones) must be locked securely to all three other arms.
Review Section ( Total Review:0 )
No Review Found