Product
Item List
Description
This is an x-frame with easily modular parts, with arm geometry of 3:4:5 which was popularised by the alien line of frames. It is also a 'lowrider' style frame, with the battery plate supported by 16mm standoffs, and the camera box is 30mm high. This allows the centre of mass on the vertical axis is closer to the line of the props, which in turn gives better handling. It has a motor mounting pattern of 16x19mm which will fit most 22xx motors, and the arms will fit 5in props. The camera mounting system is designed for the common HS1177, and allows a maximum tilt of 90 degrees, so there is no limit to the speed that you can travel.
Due to the low hight of the battery plate, if you would prefer an easier build then I would recommend that the Kombini by furious FPV or the DTFc flight controller by DTFc. However, it is possible to stack a pdb and fc together.
Additional Information
If you are 3D printing a camera mount, you will need 4x m2 screw to cut to length (for attaching camera to camera mount, and the mount to the side plates). These worked well for me: https://www.amazon.co.uk/gp/product/B00B3RJLQS/ref=oh_aui_detailpage_o02_s00?ie=UTF8&psc=1
Here is a link to the camera mount: https://drive.google.com/open?id=0B81ETPG2Rcq5SWlkTjFtV3lwR1k
However there is also support for the standard m3 mount supplied with hs1177 style cameras (which is what I am using)
Also, 14 m3 washers will be needed, 8 to support the pdb, and I used another 6 to raise the battery plate by 1mm so I had more space for my stack.
Here are a selection of half-built photos to show my layout, and some fully asembled pictures.
(the heatshrunk yellow box is a current sensor)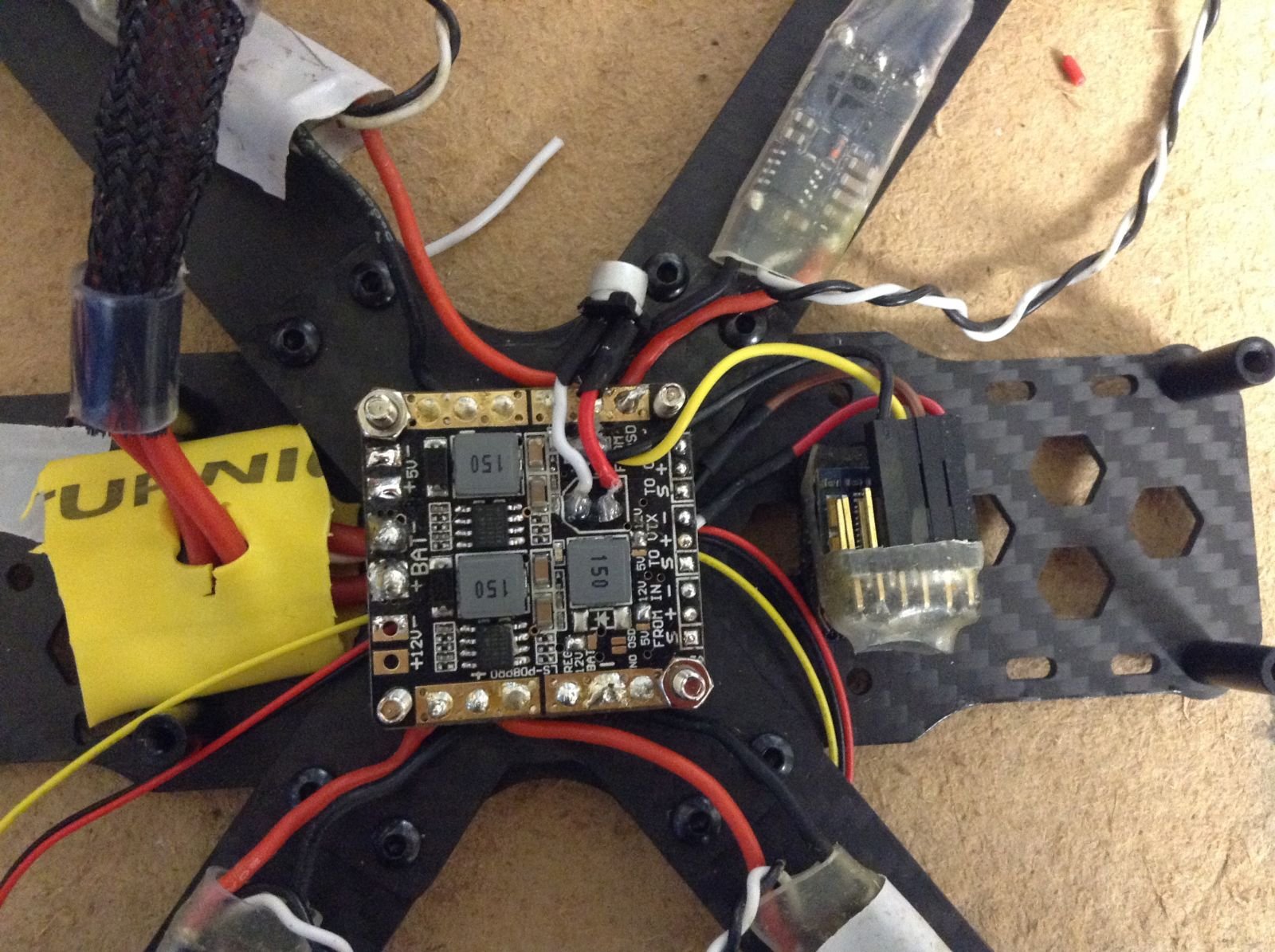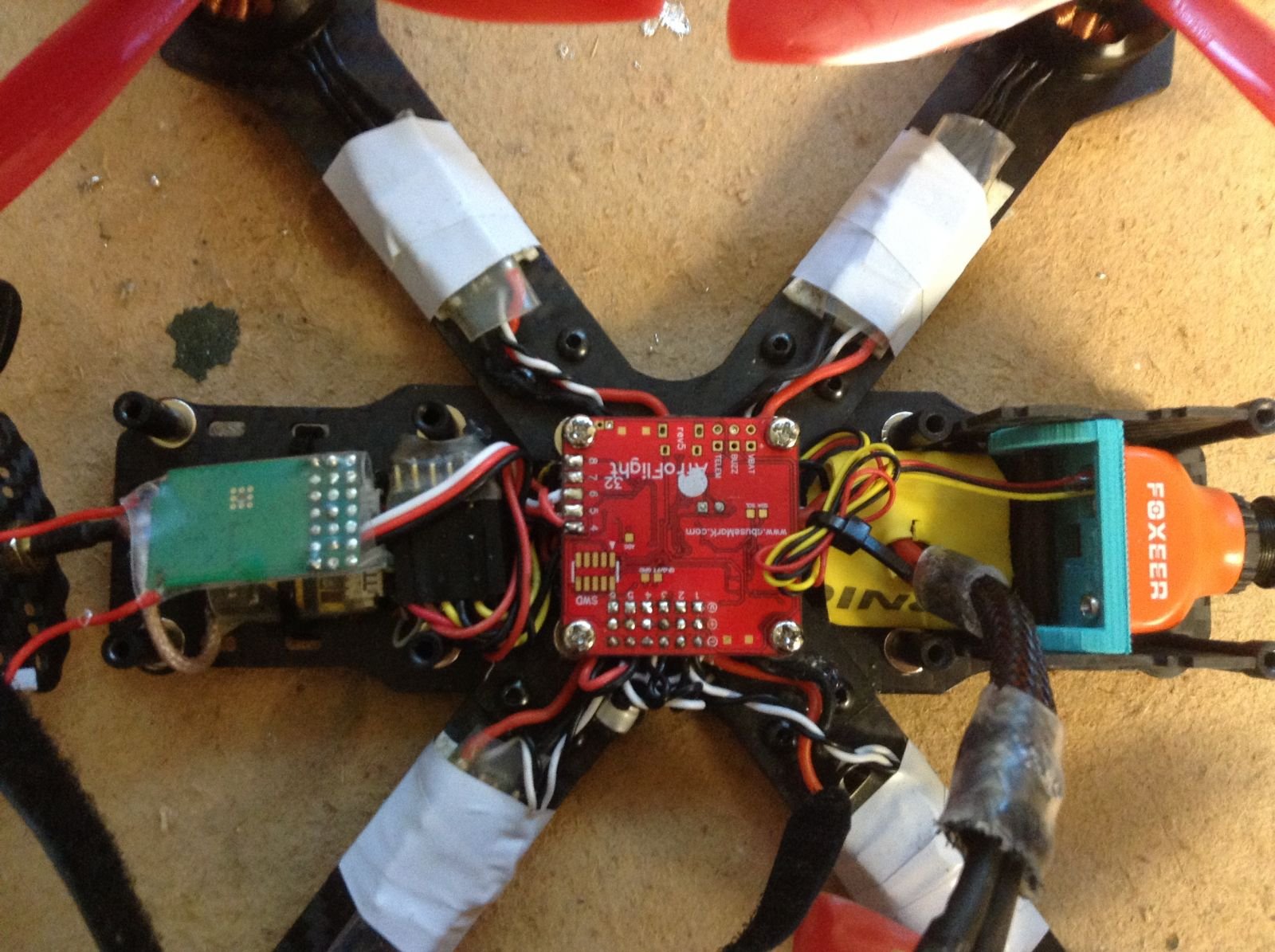 Review Section ( Total Review:0 )
No Review Found