Product
Item List
Description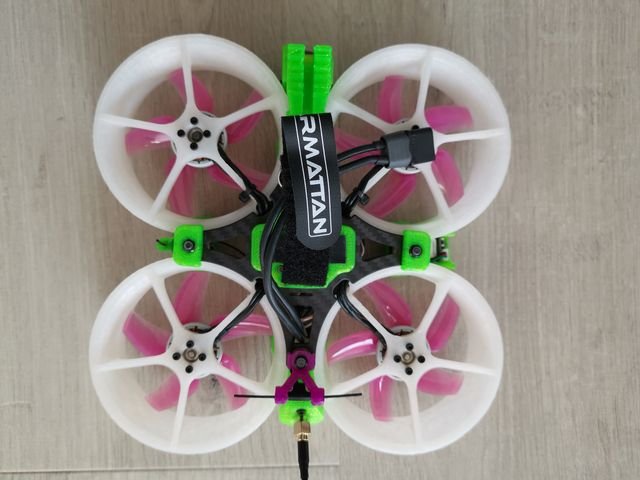 This is based on the original design of Frezillion
Hardware is not included in this kit, only the carbon plates.
Carbon plates are 3mm thick, then the original TPU parts do not fit.
The designs of the TPU parts can be downloaded from the following link:
https://cults3d.com/en/3d-model/game/racewhoop-plus-tpu-parts
The design of the ducts can be downloaded on the official Thingiverse page of Freezillion:
https://www.thingiverse.com/thing:4608171
Specifications:
3mm thickness and chamfered plates
It supports 20x20 stacks mounted on the bottom plate.
You can slide the stack to make more space for the capacitor.
A place to hold the battery leads to the carbon plate with zip ties.
The hardware necessary:
4 M3 45mm bolts and 4 hex nylon insert lock nuts (Self-locking Locknut) to hold the ducts.
4 M2 20mm bolts and 4 nuts to hold the Caddx Vista on the top plate.
Recommended parts:
Caddx Vista with Nebula Pro.
Flywoo Goku AIO FC HD 745 EVO.
2204 3000KV (6s), 2204 3450KV (4s) motors.
TBS Tracer Receiver
Review Section ( Total Review:0 )
No Review Found