Product
Item List
Description
The Nakado Pro is the first racing frame with the Arm Cam Losk System, this means that to replace your arms you only need to loosen two screws instead of unscrewing them, allowing you to replace the arm faster and not lose your screws (as in the pictures).
This frame is compatible with all 30x30 and 20x20 stacks and in 25mm of height you can place pratically everything
All the frames are constantly improved, working with pilots i can guarantee them a relaiable and performing frame.
If you have a 3D printer or you can print 3D models you can find all the "extra components" (cam mount, finn, antenna mount and capacitor support) on my Thingivers:
TPU Fin: Here
TPU Cam Cover: Here
TPU Capacitor Support: Here
NOTE: The pressnuts are not preinstalled
Frame specification:
Weight: 58g (Carbon Fiber Only)
Wheelbase: 190mm (5"/5,1")
Total height: 36mm Housing height: 25mm
Arms: 5x8,5mm
Propeller Size: up to 5.1"
True X
Compatibility:
All 30x30 and 20x20 stacks
All motors with 16-19 mounting holes
All nano cameras (*if you print the cam mount you can only use 12mm lenses)
All VTX antennas with 10,5mm diameter
Tips:
In the kit the countersunk screws, for the bottom and middle plate, are not included, if you have not countersunk screws (2x M3x6mm and 4x M3x12) i advide you to mount the bottom plates with the countersunk holes facing the arms and the middle plate with the countersunk holes facing the upper plate and use the normal screws included in the kit.
(In the kit are included the M3x8 screws for the 20x20 stacks mounting; if you mount 36x36 stack, use the M3x11 screws)
Additional Information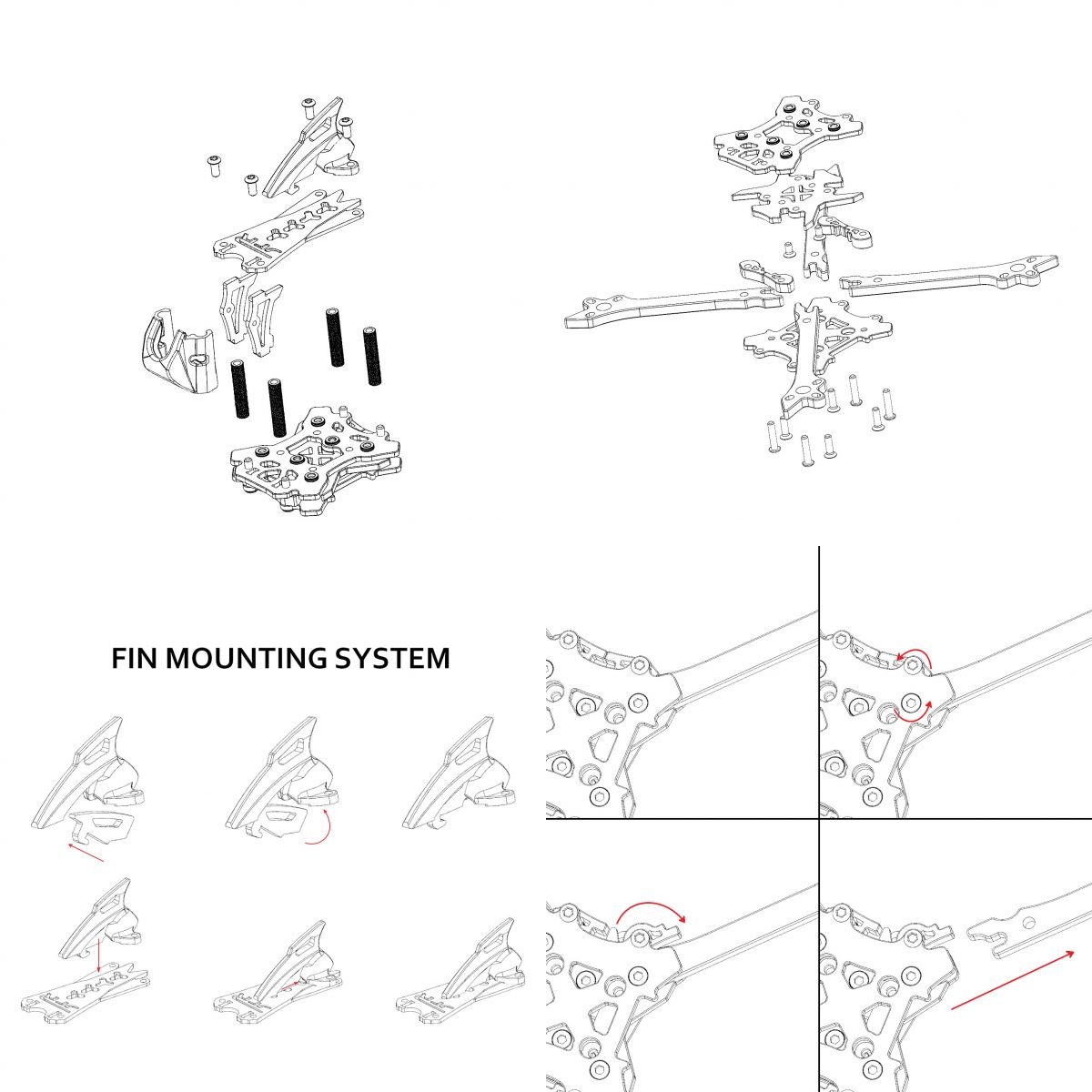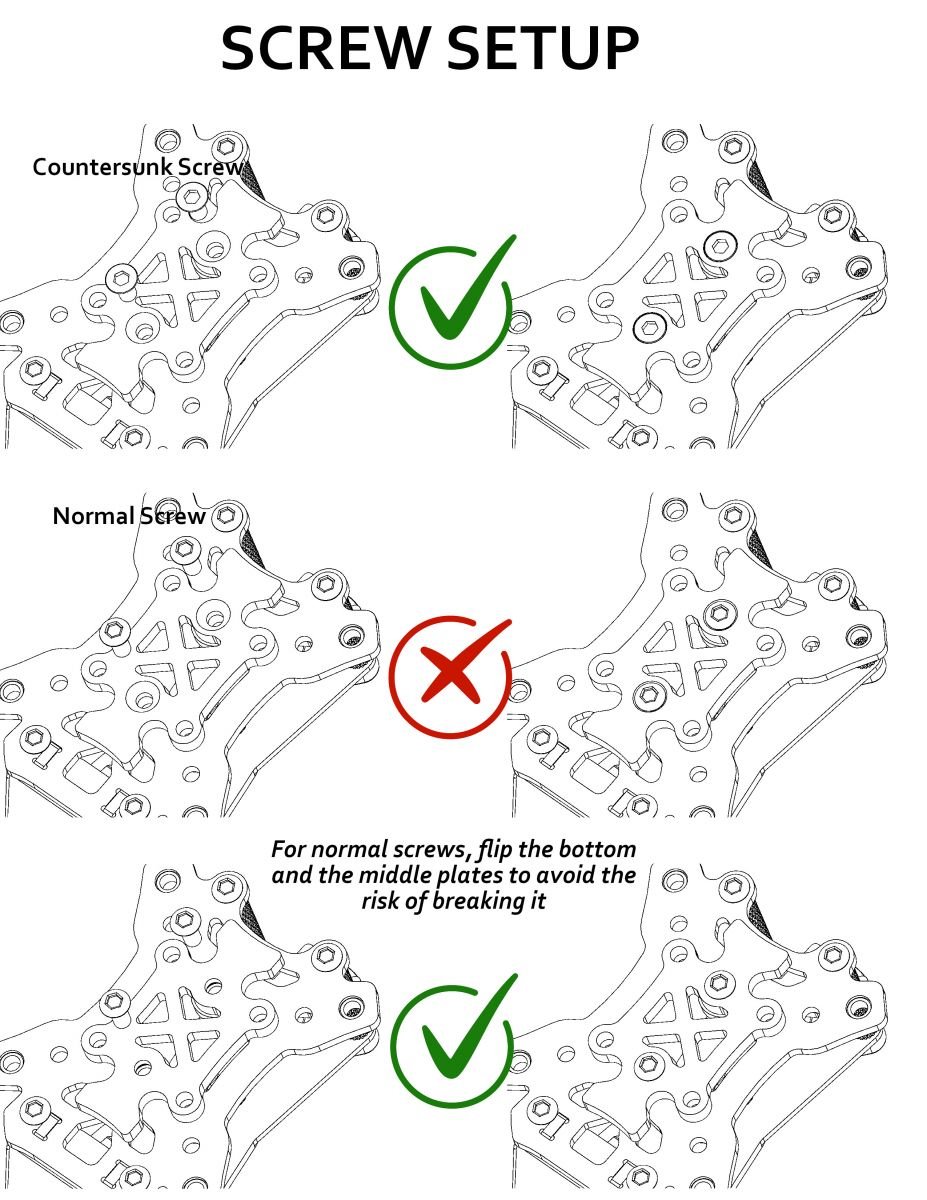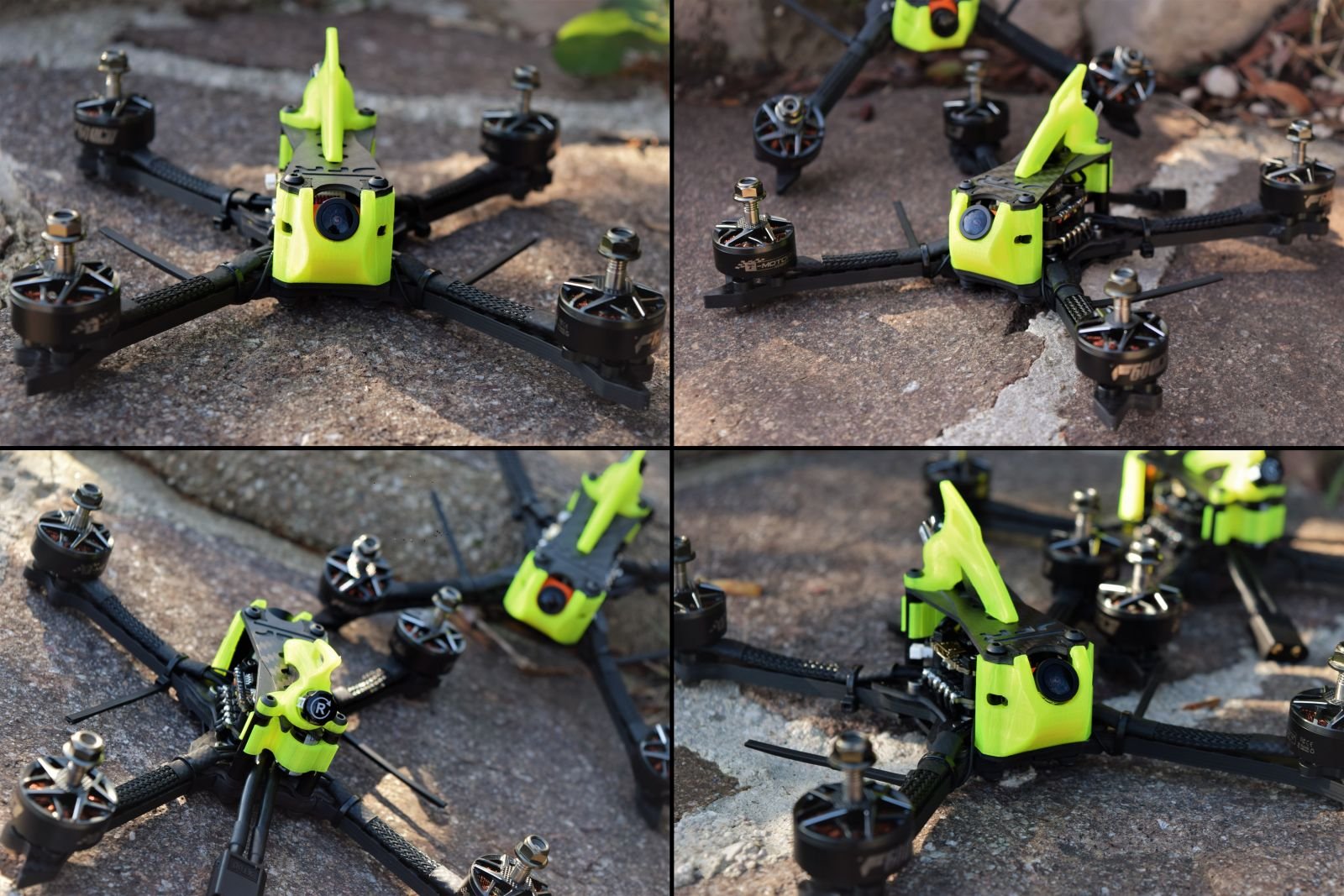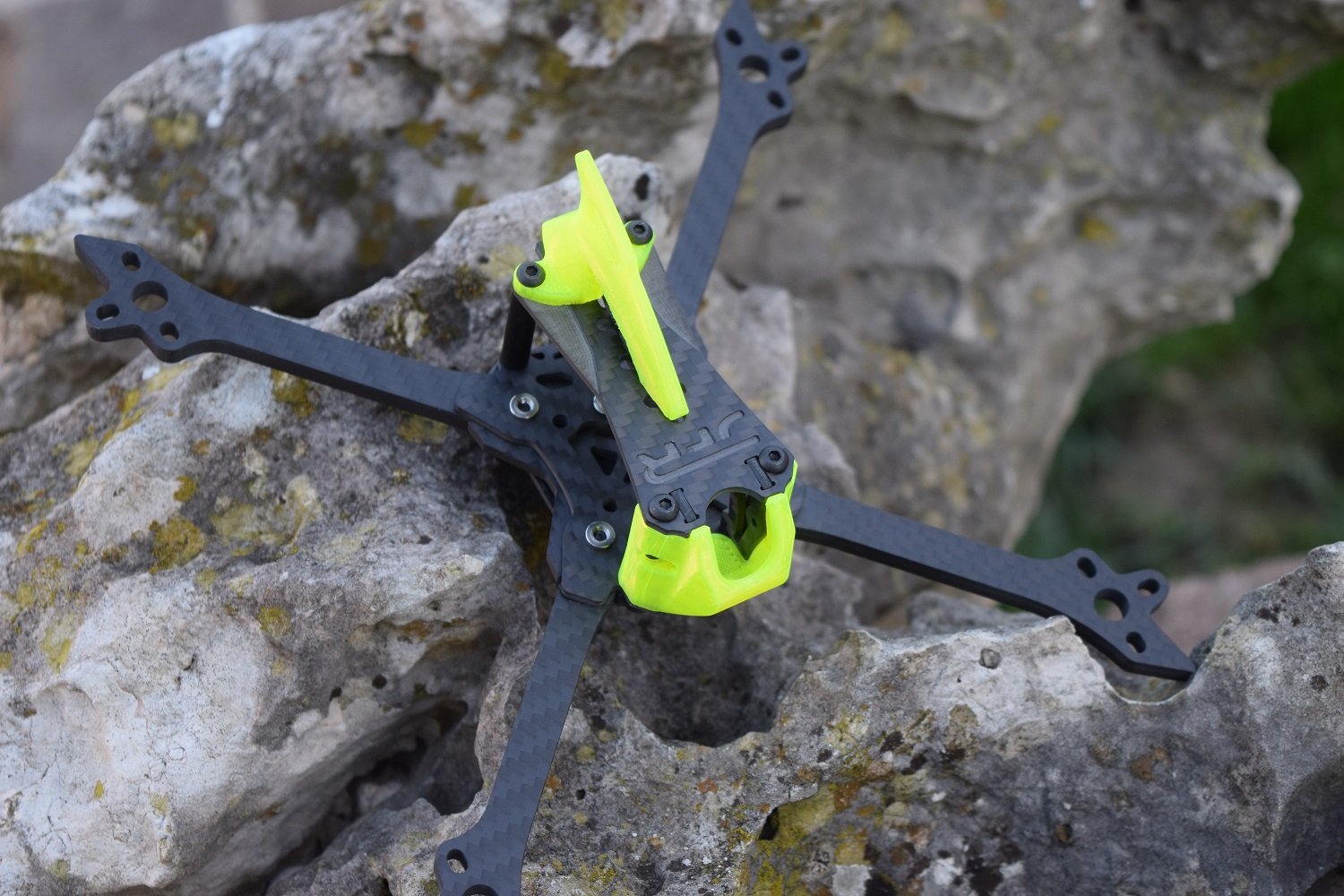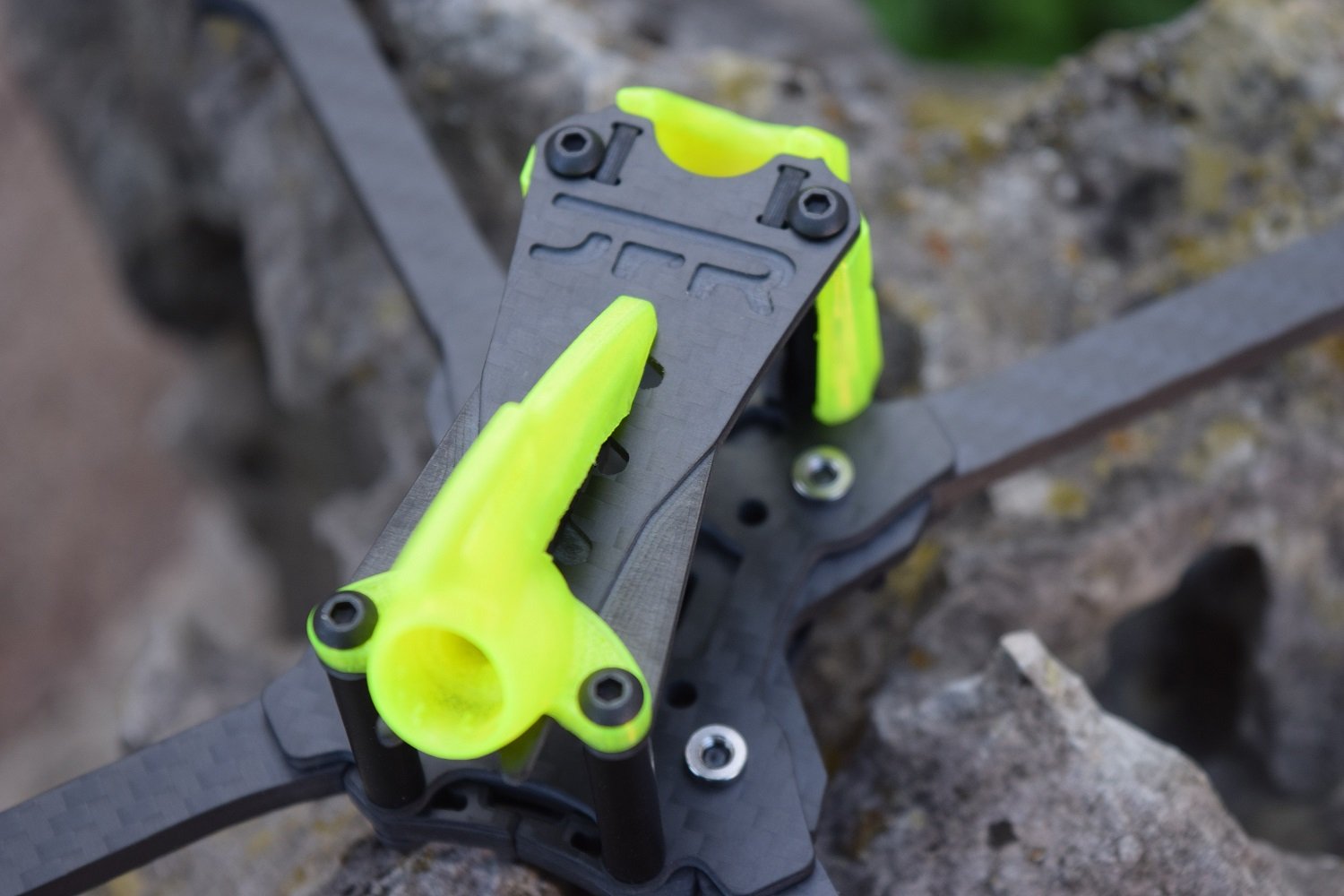 Review Section ( Total Review:0 )
No Review Found