Product

Welcome to the KAIDJU LINE, a range of light and compact racer from 40mm to 4" props, light is right.
Contact: KAIDJU OWNER CLUB (private group on Facebook).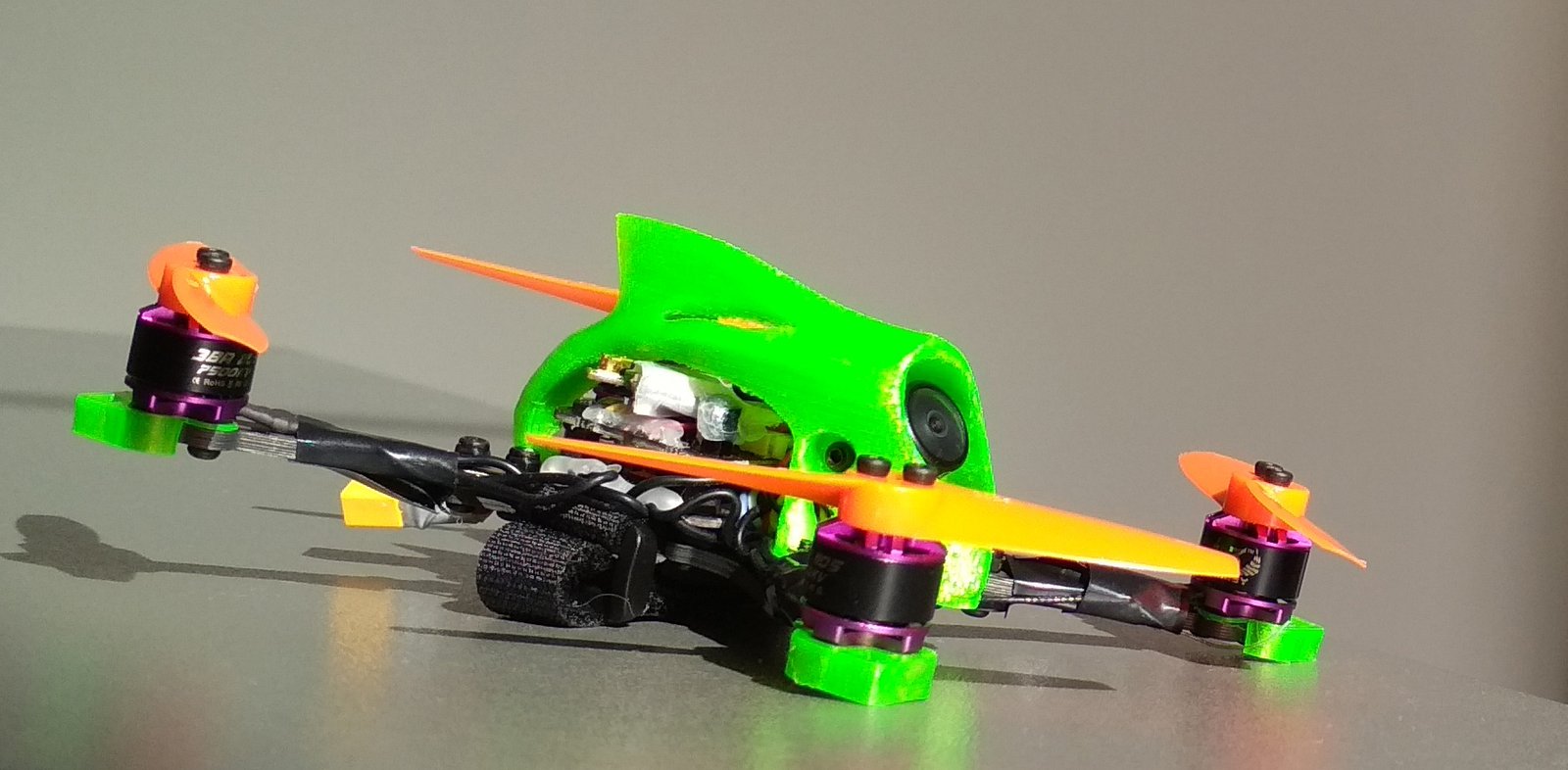 Item List
Description
**Concept**
The MR116 is the lightest 3" KAIDJU, and also a pur x design.
It's a good alternative to swap a happymodel crux 3, a twig xl or a gnarlyfpv primo 3, it's also a solid base for a powered babytooth.
2 designs: MR116U Unibody or MR116 non unibody.
The MR116U is durable with a solid 3mm carbon plate, with a specific design, inspired by the famous Twig, with some improvments from KAIDJU experience, as a low design aio mounting, and multi motors compatiblity.
The MR116, with 2mm replaceable arms, is only 1.25g heavier with additionnal screws, a broken arm cost only 2$ and can be changed under 2min, the other specs are the same between the 2 versions.
**V3 improvments**
- Motors compatibility
Now, we can say that the MR116 / MR116U is compatible with more than 99% of the motors category: 0802-1102 3 holes 6.6mm, 1103-1108 4 holes 9mm.
- Fc compatiblity
16x16, 20x20, 26.5 aio
The new low profile design alows dedicted space for motors and usb connectors, moreover, aio fc can be mounted in the factory position, or in inverted position.

**kit detail**
**MR116U unibody**
carbon parts
1 x NANO KAIDJU MR1116U 3mm plate: 9.59g
12$
https://armattanproductions.com/pages/search_item?keyword=NANO+KAIDJU
screws
fc screws: 4 x 10mm m2 screws: 0.96g (0.24g each)
tpu parts: 4 x 4mm tpu mount: 0.25g (0.06g each)
1 x NANO KAIDJU TPU CANOPY High profile version 2.82g
free to download
https://www.thingiverse.com/thing:3247160
total: 13.62g

**MR116 non unibody**
carbon parts
1 x NANO KAIDJU 2.5mm bottom: 3.76g
4 x MR116 2mm arms: 3.8g (0.95g each)
10$
https://armattanproductions.com/pages/search_item?keyword=NANO+KAIDJU
screws
fc screws: 4 x 10mm m2 screws: 0.96g (0.24g each)
arm screws: 8 x 8mm m2 screws: 1.76g (0.22g each)
8 x m2 lock nuts 1.52g (0.19g each)
4 x 4mm tpu mount: 0.25g (0.06g each)
free to download
https://www.thingiverse.com/thing:3247160
1 x NANO KAIDJU TPU CANOPY High profile version 2.82g (you can now use newest models for HD ZERO system)
free to download
https://www.thingiverse.com/thing:3247160
total: 14.85g

**65g 3" digital build setup**
1 x MR116U (with accessories and screws)
1 x 12a aio
4 x 6200kv 1203 motors
1 x nacked vista
1 x nebula v2
1 x hd antena
1 x beta fpv digital canopy
4 x 3018x2 props
4 x tpu aio spacers
4 x tpu arms bumpers
1 x tpu lipo strap
sub total: 65.25g
+42g (520hv 3s lipo)
total: 107g
**Word wide shipping**
17 days world wide shipping
freight cost: 5$ for 39$ orders, so you can order several frames of the KAIDJU collection to optimize your order (MR80U, MR105U, MR116, MR116U...)

**KAIDJU LINE**
If you want to see the others KAIDJU models, from 40mm propos to 5", follow the link below:
https://armattanproductions.com/pages/search_item?keyword=KAIDJU
**Facebook private group**
Join the "kaidju owner group" on facebook to share your Kaidju experience with the community
Review Section ( Total Review:0 )
No Review Found