Product
Item List
Description
By FrameLab
Follow https://www.instagram.com/frame.laboratory/
Contact us italyframelab@gmal.com
Scorpion 6inch Verision You can find the 5 inch version here: https://armattanproductions.com/pages/kit_detail/2395

This is a true 252mm X frame suitable for mounting 6 inch propellers.
This KIT includes screws for mounting the various components in addition to the screws suitable for the assembly of FC and motors (using our TPU prints)
Questo è un true X frame da 252mm adatto per montare eliche da 6 pollici. Puoi trovare la versione da 5 pollici qui: https://armattanproductions.com/pages/kit_detail/2395
Questo KIT è compreso di viteria per il montaggio dei vari componenti oltre alla viteria adatta al montaggio di FC e motori (utilizzando le nostre stampe in TPU)
Carbon Fiber
Botton plate 2mm
Arm 5mm x4
Mid plate 2.5mm
Top plate 2mm
Camera plate 1.5mm x2
TPU
Spalding Bumper: https://www.thingiverse.com/thing:3961496
VTX antenna mount Taurus Frame: https://www.thingiverse.com/thing:3961491
Mount GoPro Session - Runcam 5: https://www.thingiverse.com/thing:3961515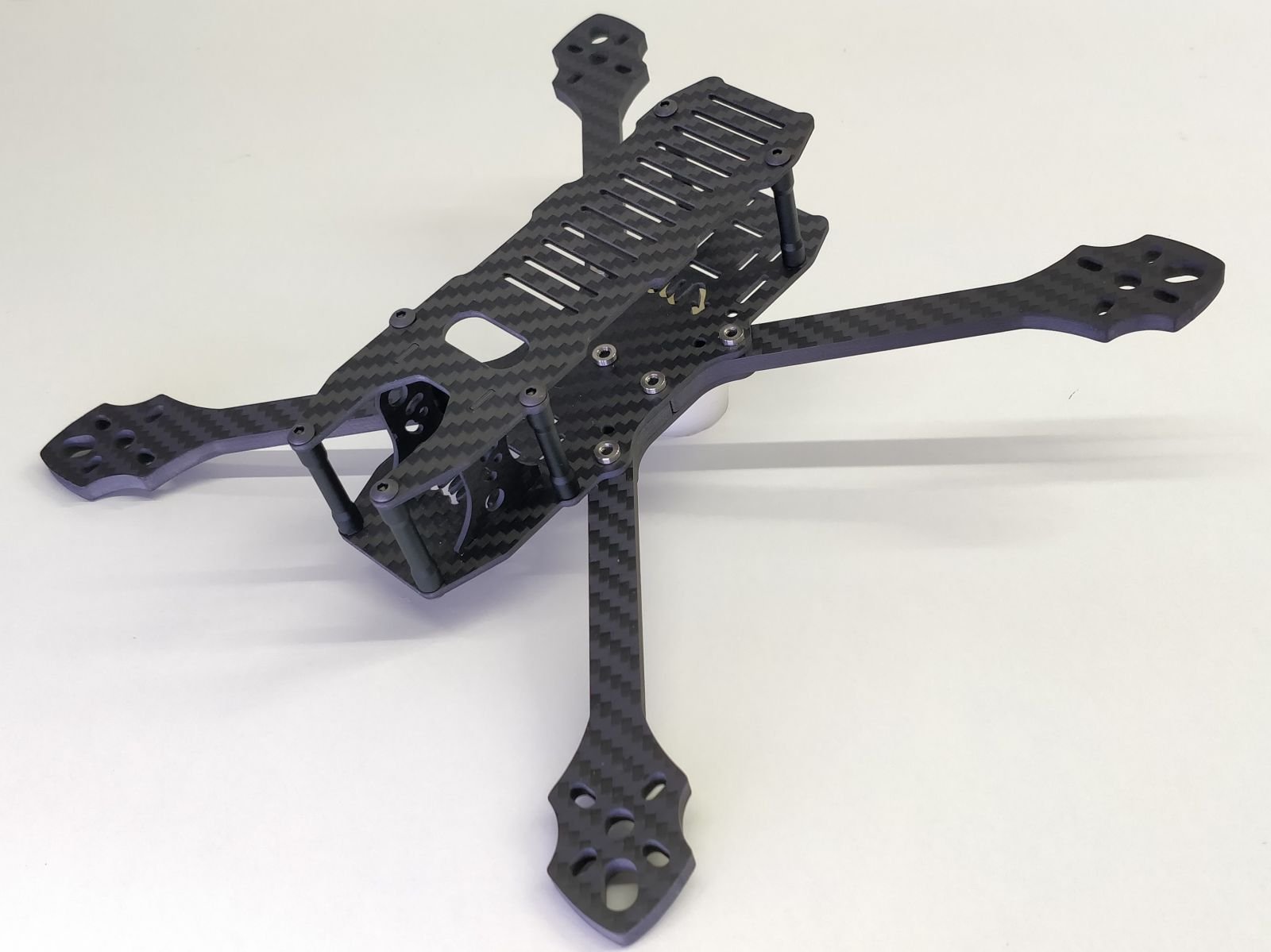 Additional Information

The SCORPIO is a freestyle frame designed to have an optimal weight balance, the frame gives the possibility to counterbalance the GoPro's weight by moving the battery perpendicular to the body, this does not mean that you can't mount the battery in the classic way.
Lo SCORPIO è un frame da freestyle pensato per avere un bilanciamento dei pesi ottimale, il frame da la possibilita di controbilanciare il peso della GoPro spostando a piacimento la batteria disposta perpendicolare al corpo, questo non toglie il fatto che si possa montare la batteria nel modo classico.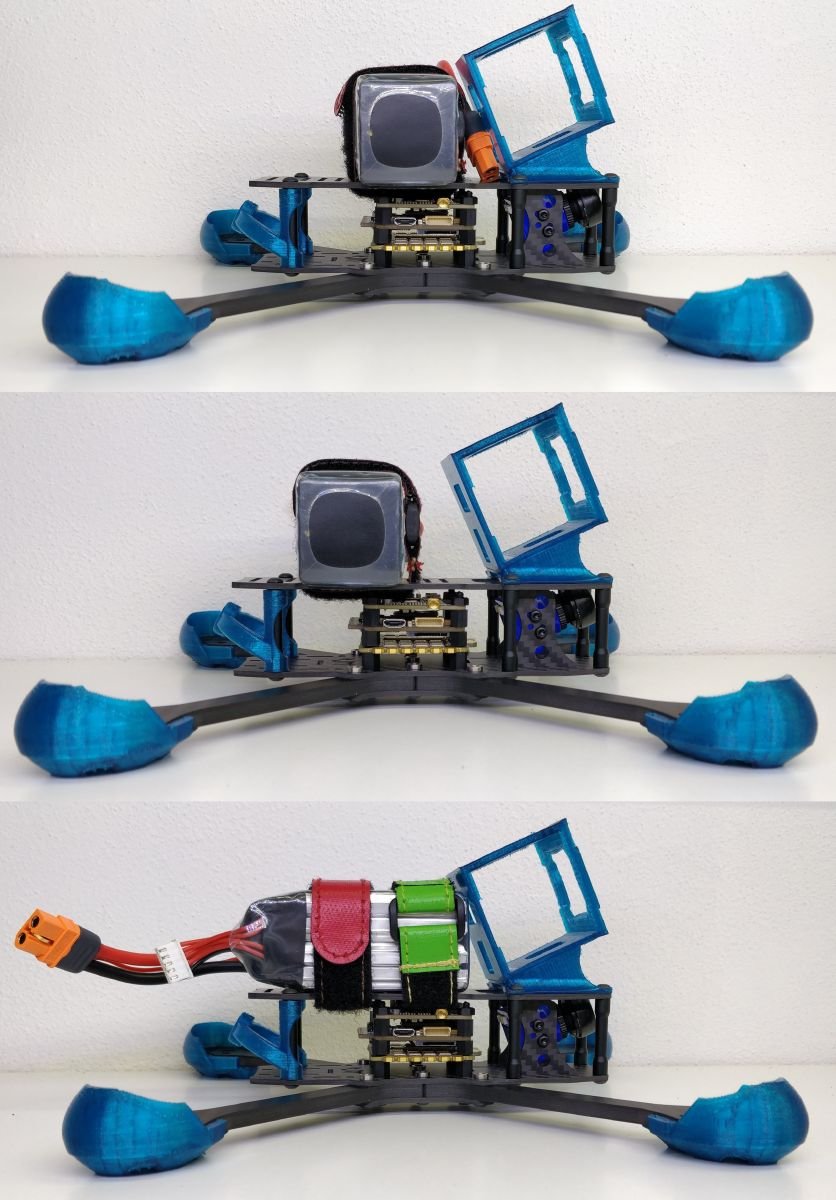 The frame mounts a 28mm stand-off, this gives ample space in the choice of the components, it is possible to lodge comfortably in the central part 3 boards (esc 4x1, fc, vtx 30x30).
In the back there are various holes for fixing a rx or a vtx of other dimensions with a clamp.
As camera fpv the frame is designed to mount mini cams! Or micro with special adapters.
In the upper part of the top plate there is a central hole that allows the passage of the XT60 to have a more comfortable power cable that does not intrude the propellers, furthermore immediately behind the FPV cam there are 2 slots predisposed for fixing a condenser through a clamp.
Per quanto riguarda la componentiscica il frame monta stand-off da 28mm questo da ampio spazio nella scelta dei componenti, si possono alloggiare comodamente nella parte centrale 3 schede (esc 4x1, fc,vtx 30x30).
Nella parte posteriore sono predisposti vari fori per il fissaggio di una rx o una vtx di altre dimensioni tramite una fascetta.
Come camera fpv il frame è progettato per ospitare cam di formato mini! O micro con appositi adattatori.
Nella parte superiore della top plate è presente un foro centrale che premette il passaggio dell'xt60 per avere un cavo di alimentazione piu comodo che non intrlaci le eliche, inoltre subito dietro la cam fpv ci sono 2 asole predisposte per il fissaggio di un condensatore attraverso una fascetta.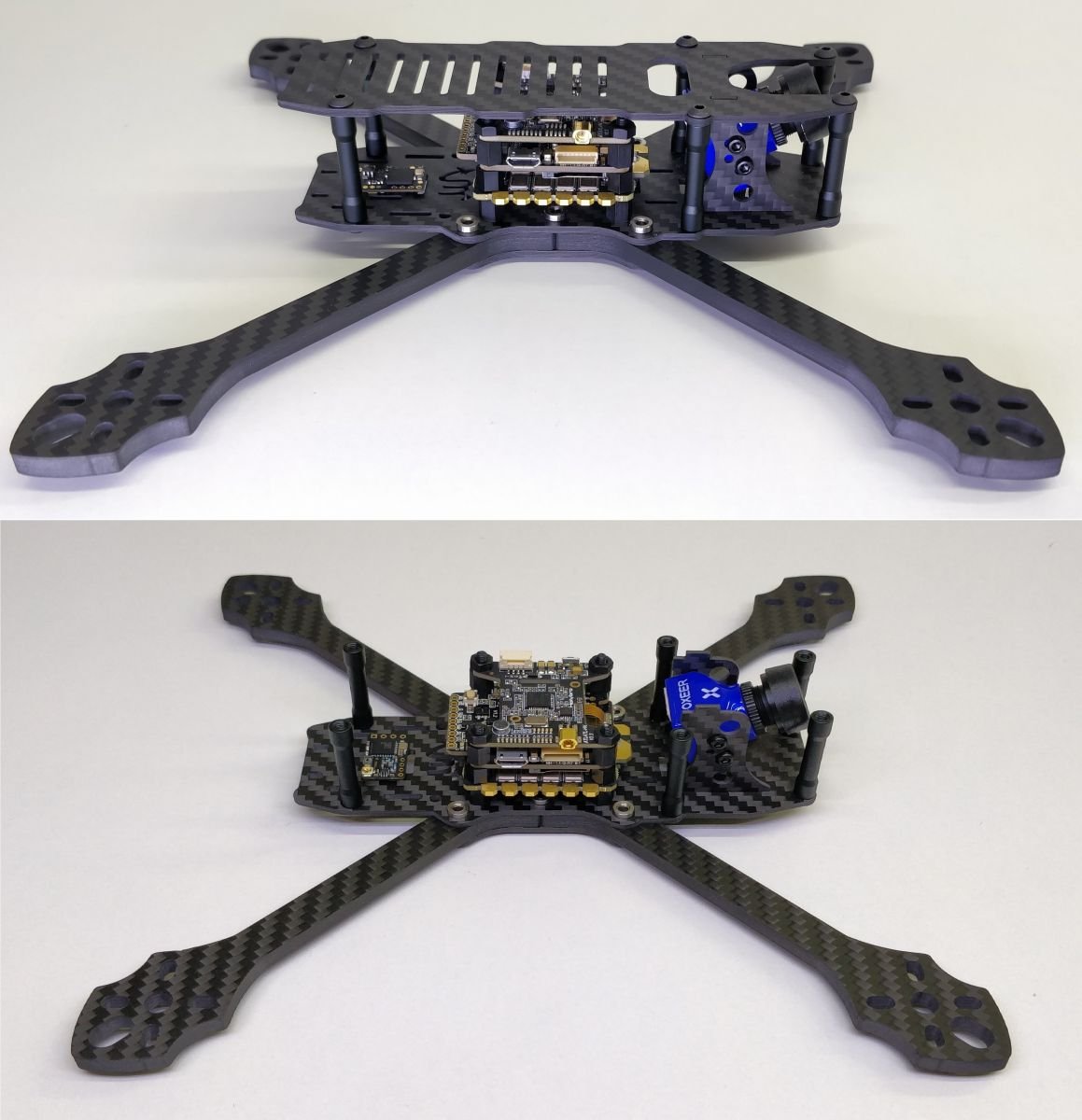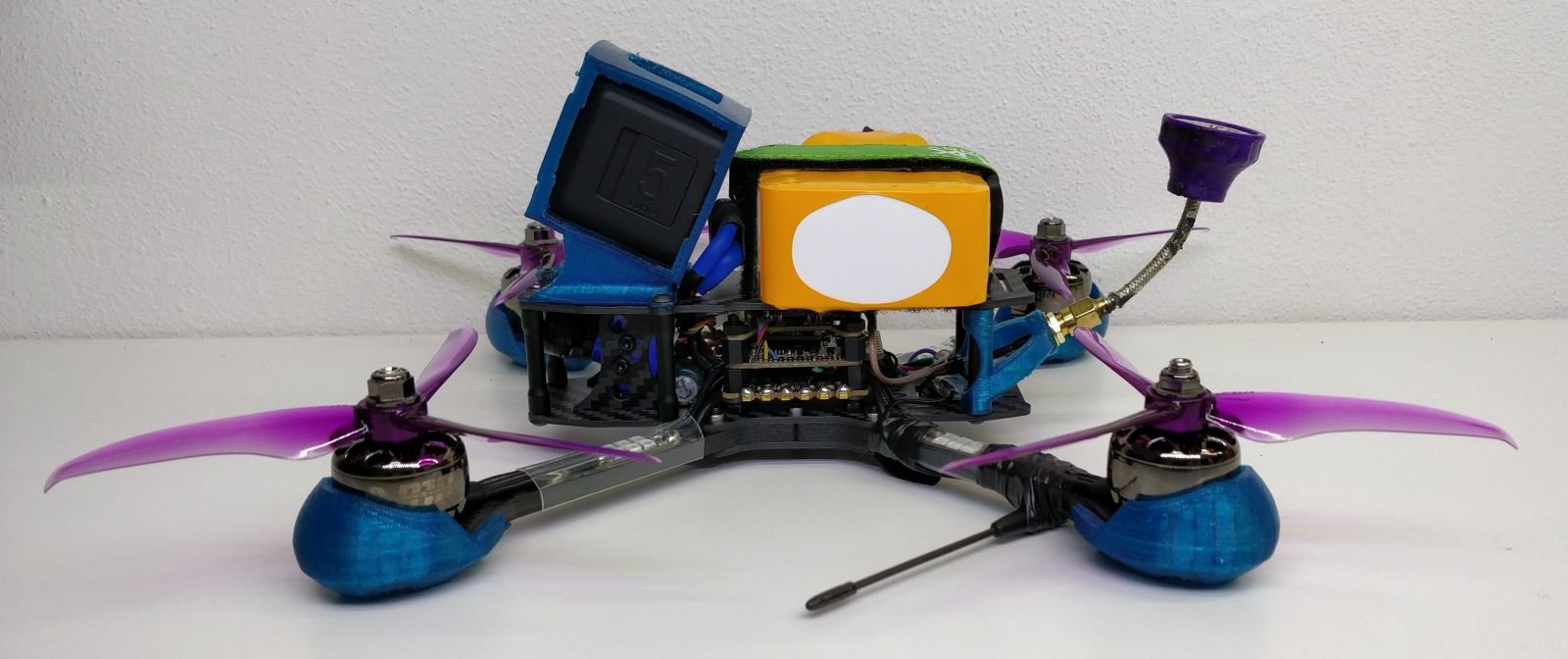 Review Section ( Total Review:0 )
No Review Found