Product

Welcome to the KAIDJU LINE, a range of light and compact racer from 40mm to 4" props, light is right.
Contact: KAIDJU OWNER CLUB (private group on Facebook).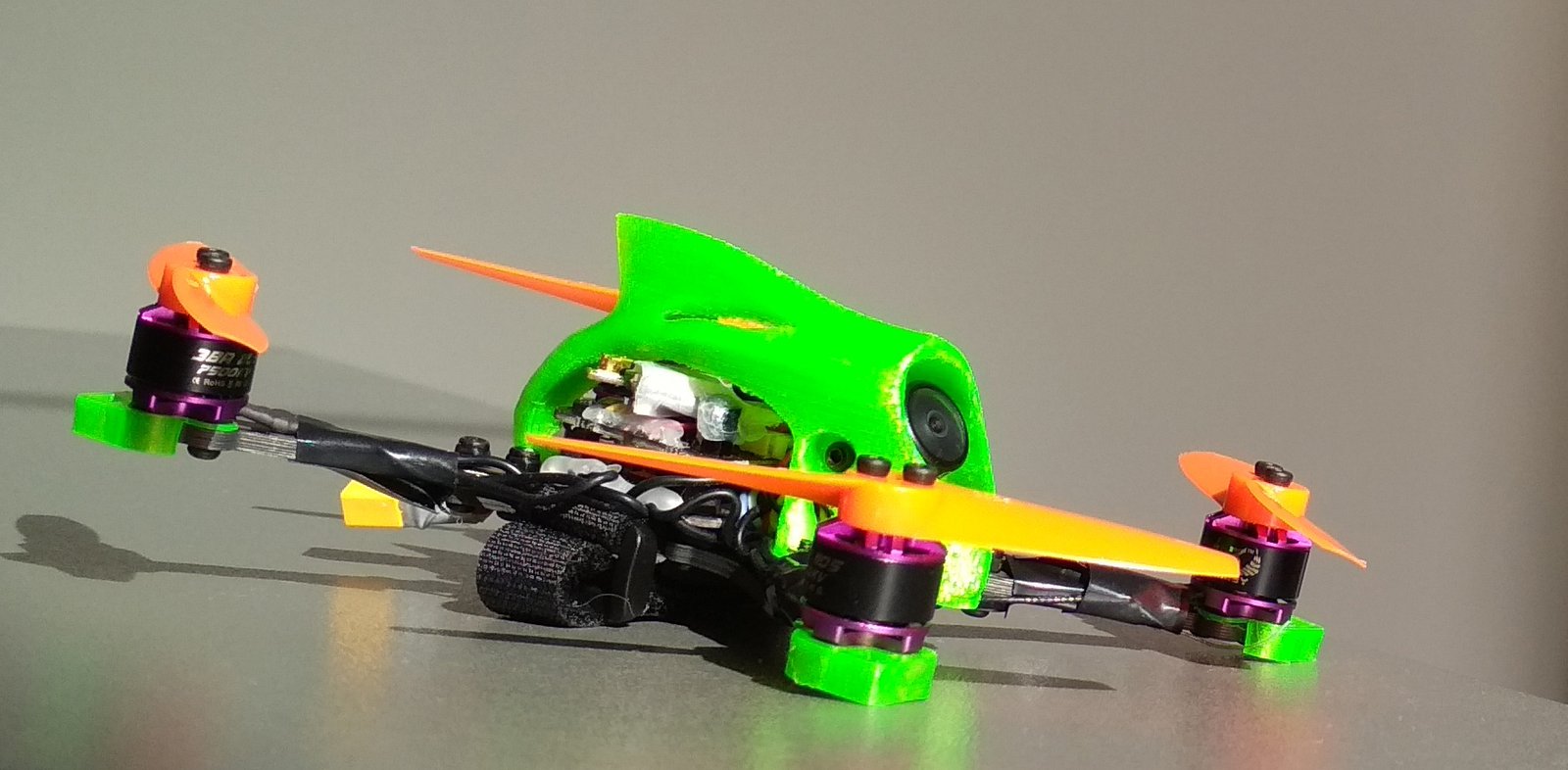 NANO KAIDJU 2.6 MR105 UNIBODY - SWAP YOUR MOBULA 7 SAILFLY-X BETA 85 HD ....
---
---
---
---
---
Item List
Description
The universal nano racer, compatible with most of 99% of the dedicated motors.
Available in spare arms version too.
Efficiency is huge with 65mm props, performances are very high on 2s with EACHINE 0803 15000kv or HAPPYMODEL EX1102 10000kv motors.
weight info.
Plate: 5.12g
canopy: 2.38g
motors compatibilty
0603 3holes 5mm, 0802-1102 3 holes 6.6mm, 1103-1108 3 holes / 4 holes 8/9mm
screw kit listing
fc / canopy support:
4 x 10mm m2 scews
4 x 4.5mm m2 tpu spacer (free to download)
4 x m2 nylon nuts

all these optionnal elements are linked on the rotorbuilds page
tpu elements (canopy, m2 spacers, bumper arms)
https://www.thingiverse.com/search?q=NANO+KAIDJU&dwh=915cd29cfb92bd0

rotorbuilds (pics, video, setup, links)
https://rotorbuilds.com/build/16862
video
https://www.youtube.com/watch?v=VTt_rqqqxHA&t=81s
setup for a 35g build (video review on the rotobuilds page)
NANO KAIDJU 65mm props MR105
HAPPYMODEL CRAZYBEE F4 PRO V2 FRSJY
Happymodel EX1102 10000kv 1mm 45mm wires
VTX01
CADDX EOS2
KINGKONG 65mm 1mm
TATTU 450 2s
4 x 10mm m2 scews
4 x 4.5mm m2 tpu spacer (free to download)
4 x m2 nylon nuts
1 x nano kaidju tpu canopy (low profile model)
Review Section ( Total Review:0 )
No Review Found