Product

Welcome to the KAIDJU LINE, a range of light and compact racer from 40mm to 4" props, light is right.
Contact: KAIDJU OWNER CLUB (private group on Facebook).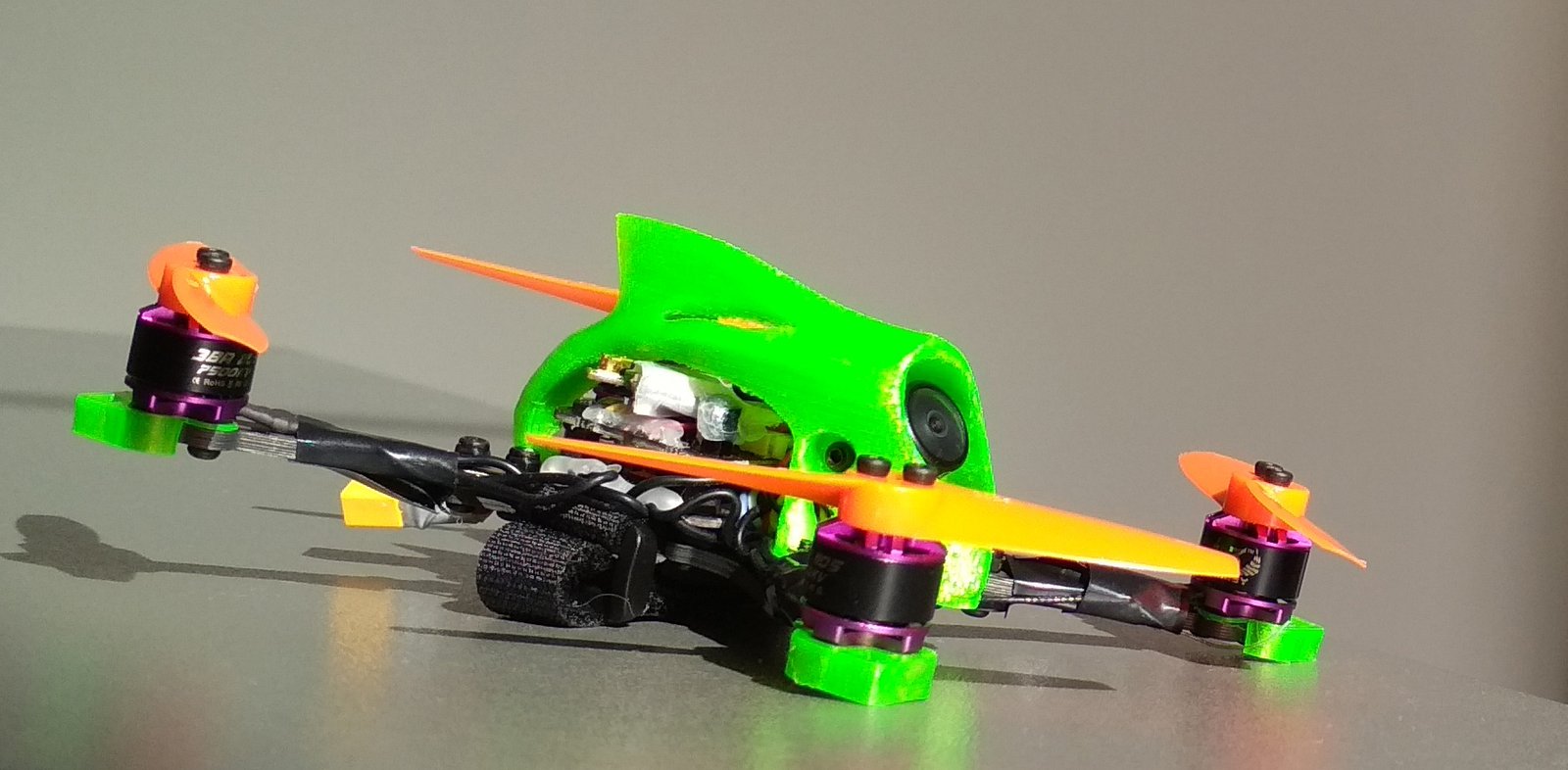 Item List
Description
17 05 19 V5 version now on this page
new strongers arms for 11xx motors, compatible with 06xx, 07xx, 08xx motors too
design more for a better air flow
increase durability for 11xx and 08xx motors
increase rigidity and performances
reduce jello and propwash
kit content
NANO KAIDJU 65mm props MR105 2mm 06-11xx unibody EVO 4
screws info
4 x 10m2 screws
4 x m2 nuts
4 x 4mm tpu spacers (free to download, link on this page)
you can alos use basic nylon spacers / screws / nuts inclided in many fc

tpu elements
dedicated tpu canopy:
https://www.thingiverse.com/thing:3491174
https://www.thingiverse.com/thing:3247160
you can also use most of the compatible canopy (MOBULA 7, TRASHCAN, BETA 75X...) or even canopy with 20x20 holes.
tpu lipo holder
https://www.thingiverse.com/thing:3539660
you can also use a basic elastic
4mm tpu spacers
https://www.thingiverse.com/thing:3327791
build info
fc: crazybee / beta fpv aio, 16x16 stacks, 20x20 stacks
motors: 06-11xx
props: 31mm - 65mm
canopy: most of BETA 75 / MOBULA 7 canopies or compatible, or dedicated models (links on this page)

ROTORBUILDS (all the parts links and hd pics):

https://rotorbuilds.com/build/16862
Review Section ( Total Review:0 )
No Review Found