Product
Item List
Description
Up to 5.1in Props will fit this frame. Interlocking arms for extra strength and stability.
30.5 x 30.5 or 20 x 20 FC M3 Stack SOFT mounting options. MICRO CAMERAS ONLY!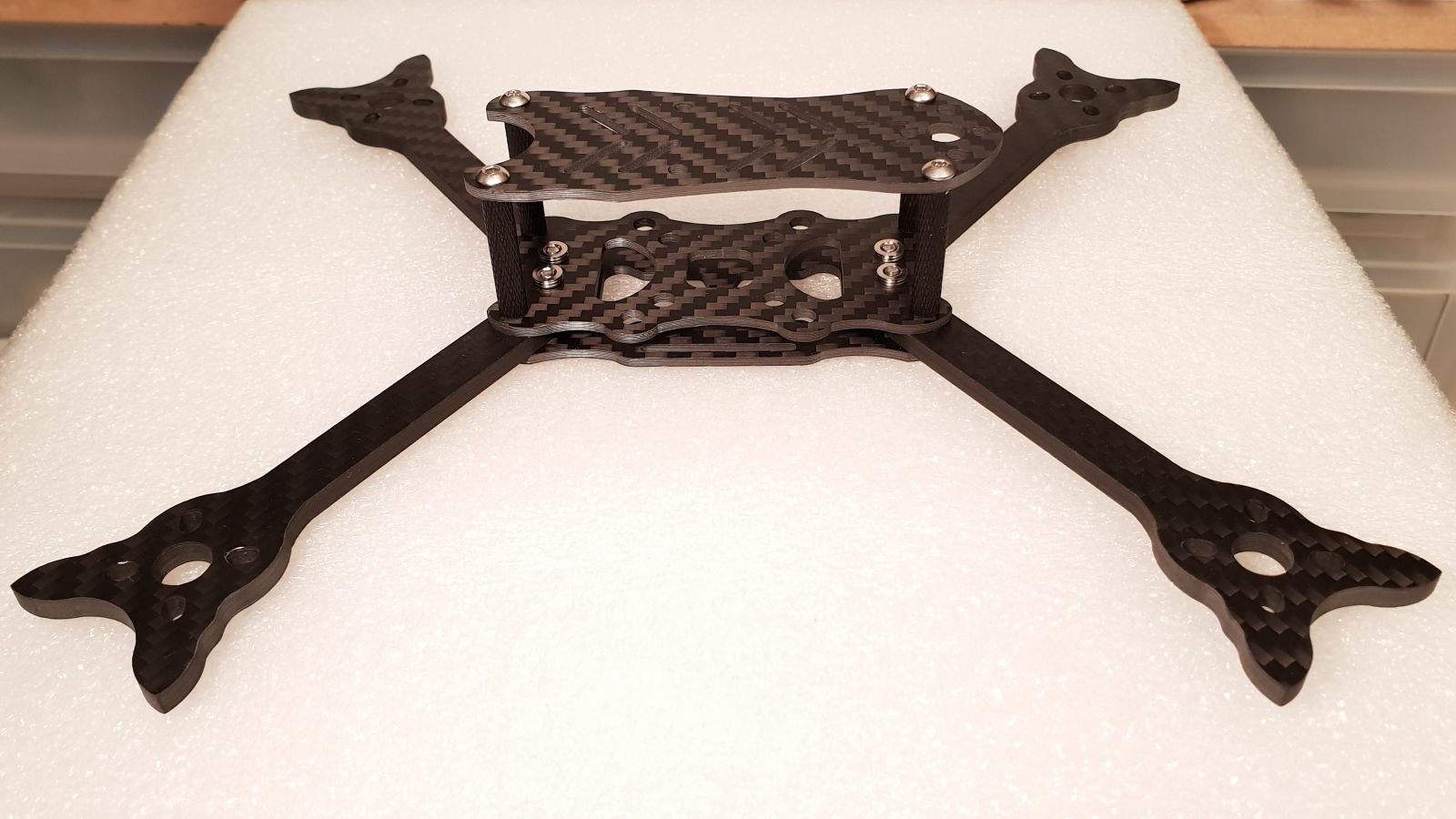 Frame weight with 4mm arms and steel hardware (Alu standoffs): 66g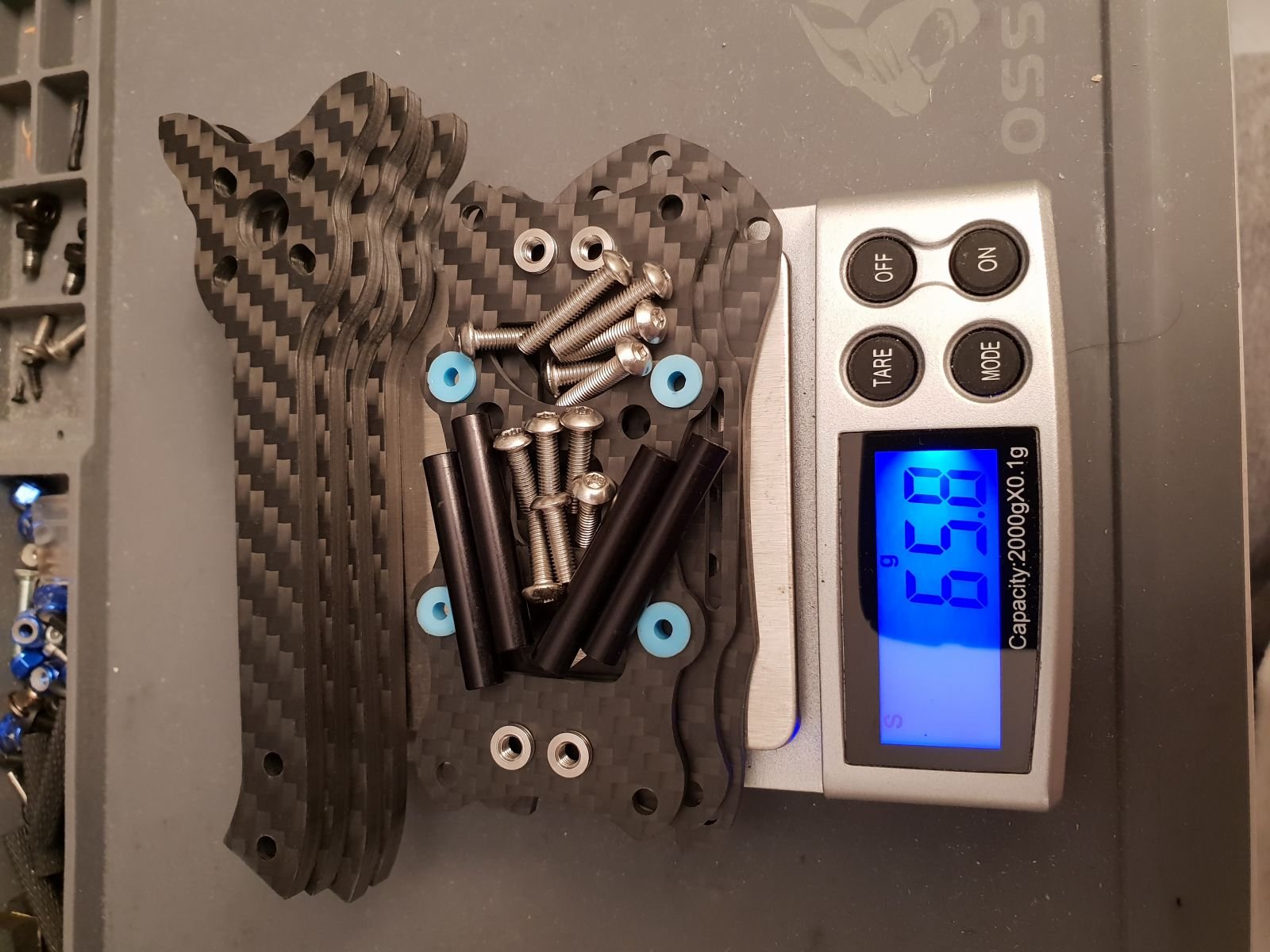 Frame weight with 5mm arms and steel hardware (Alu standoffs): 73g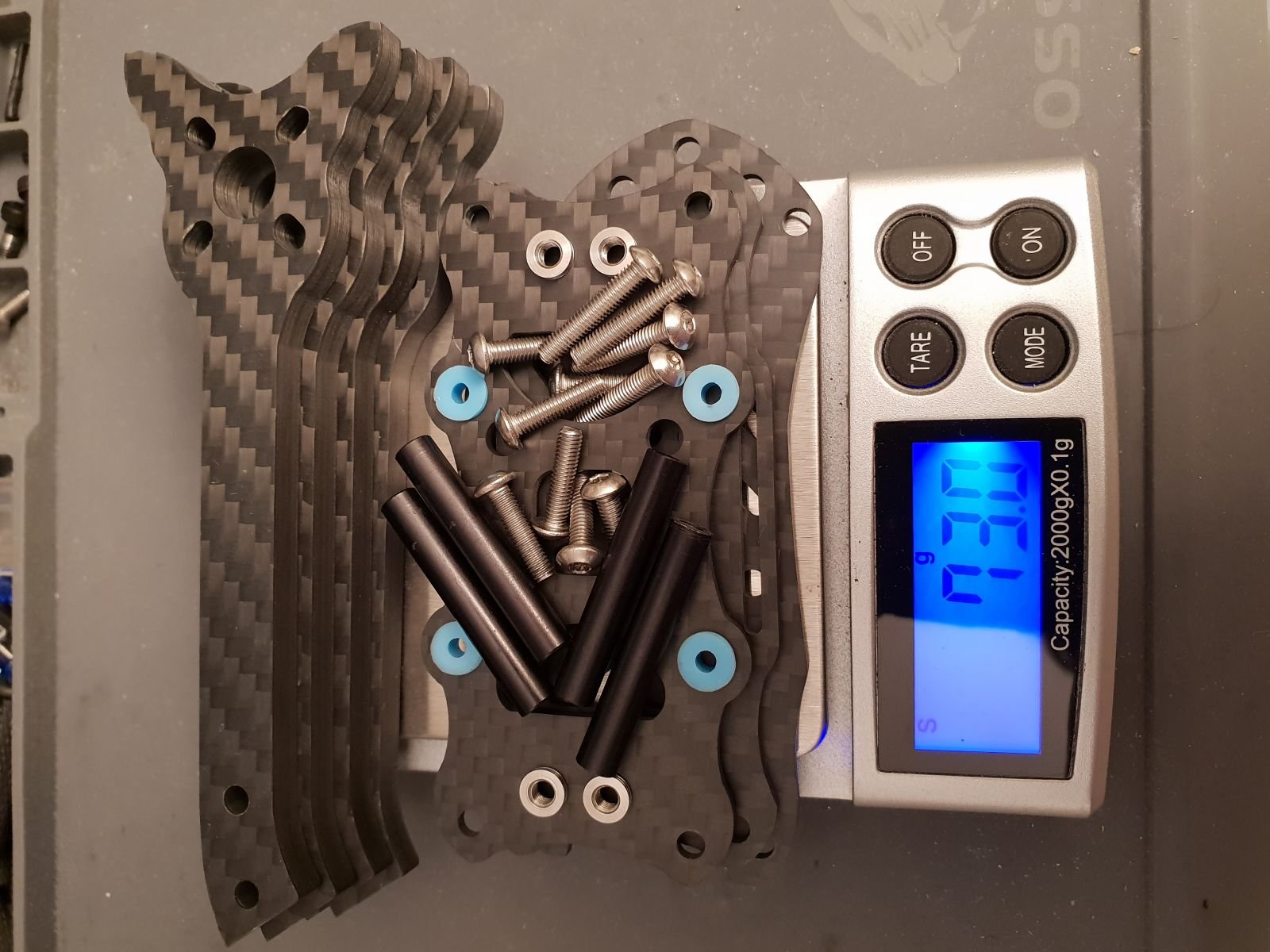 Recommended Standoff height: 25mm
3 different possible ways to mount the FPV Antenna on the top plate: Direct SMA through hole, TBS Unify with 2 screws and holes for cable ties.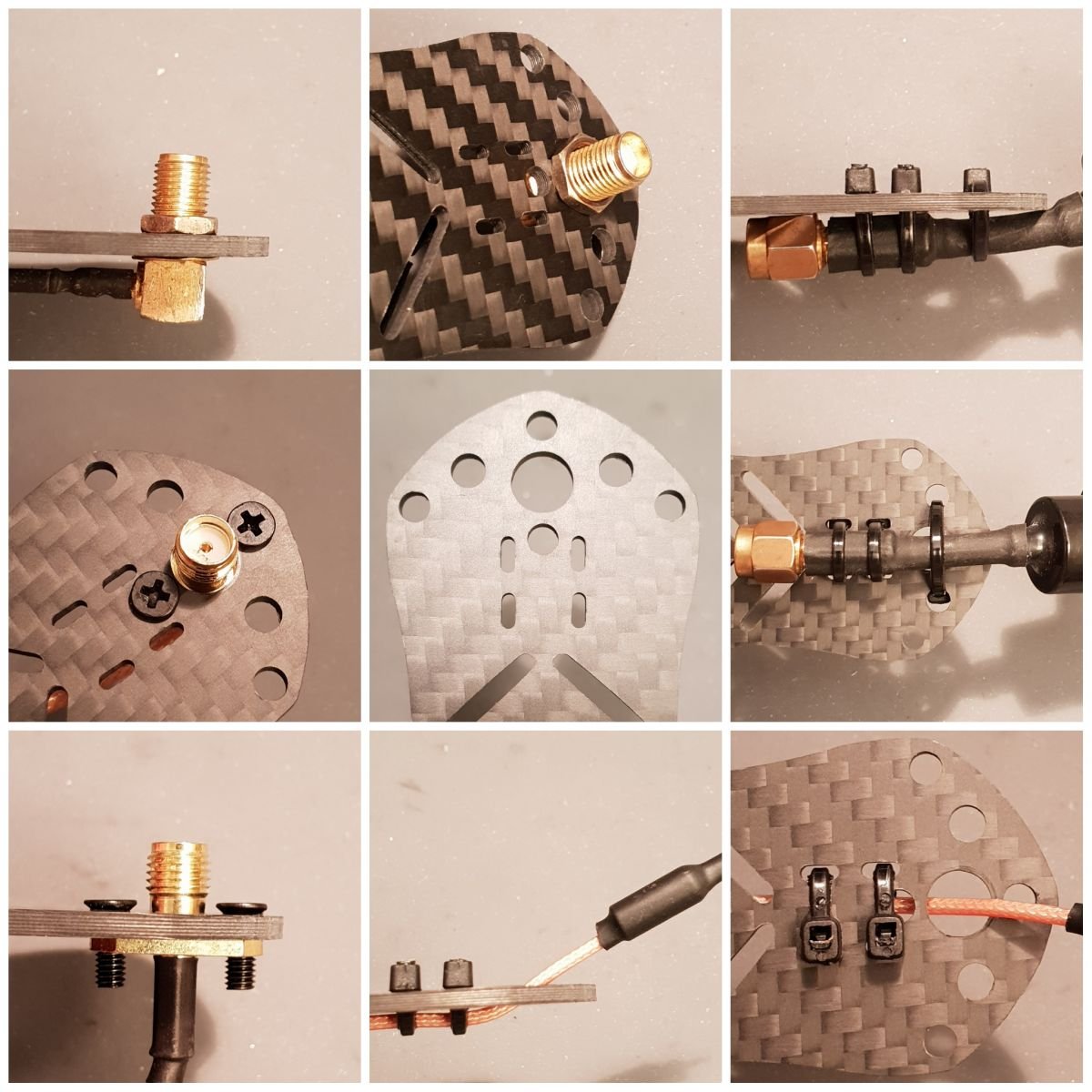 Please note the screws for the TBS SMA need to be M3 WAFER HEAD type and 5mm long, or the base of the Antenna will touch the head and won't tighten enough.
Guide for the LIPO strap on the brace plate.
Only 2 screws to remove an arm. No interference with FC stack.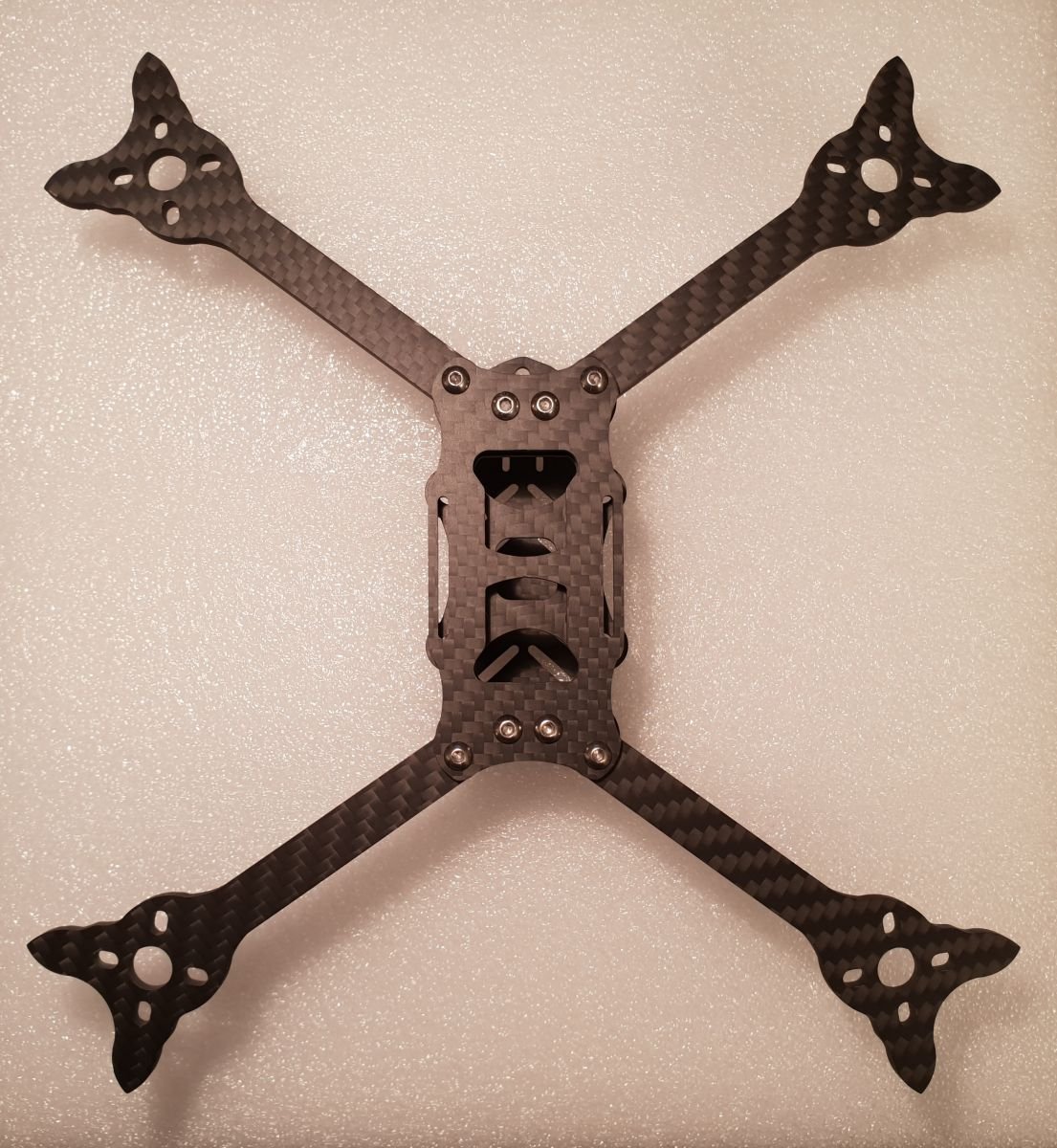 To mount the grub screw onto the main plate, just use a motor screw with a washer and slowly tighten the grub nut through the carbon until it sits into the hole.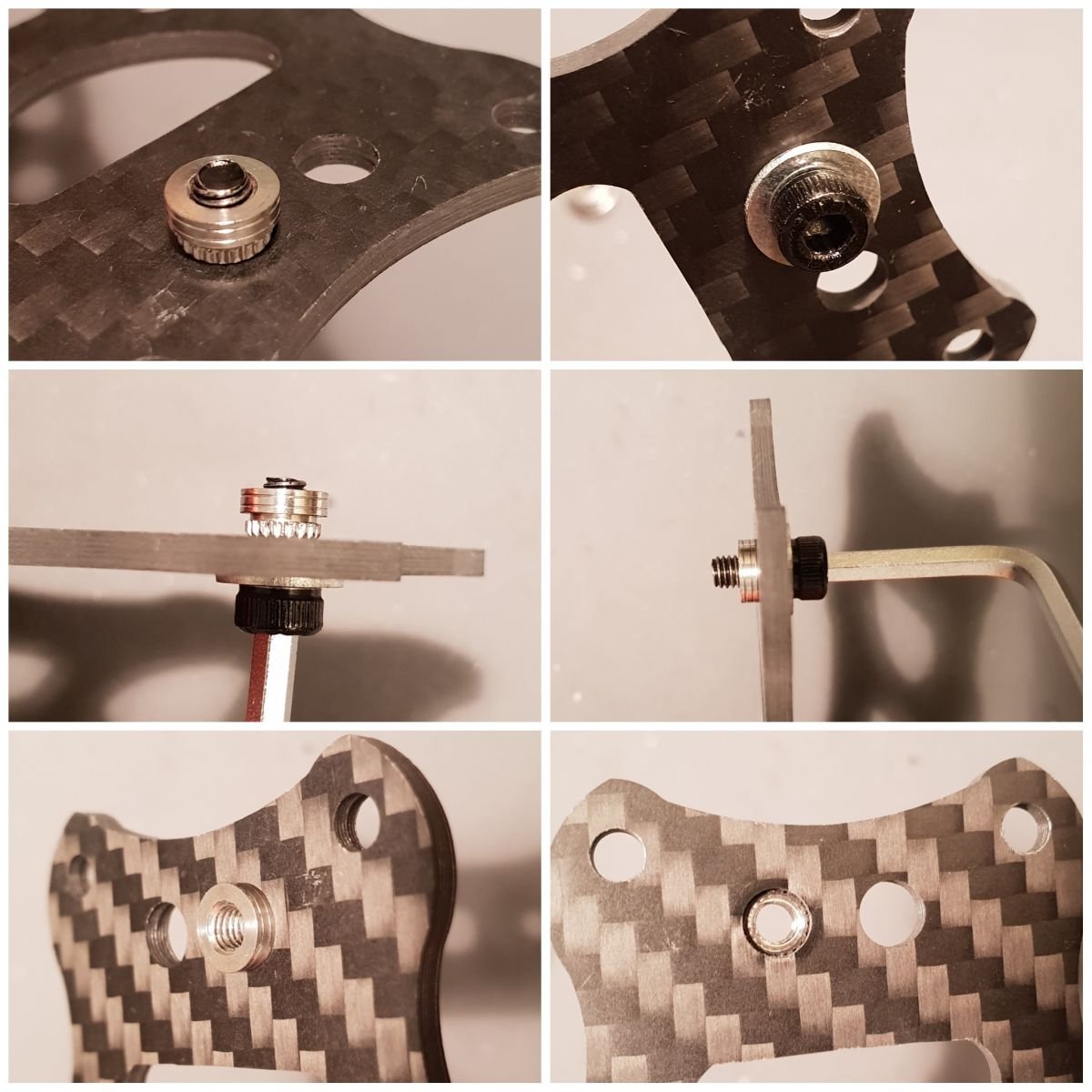 STUFF TO BE BOUGHT EXTERNALLY:
Rubber Grommets for soft mounting: https://www.banggood.com/8-PCS-HGLRC-M3-Anti-vibration-Washer-Rubber-Damping-Ball-for-RC-30_5x30_5mm-F3-F4-Flight-Controller-p-1293303.html?rmmds=search&cur_warehouse=CN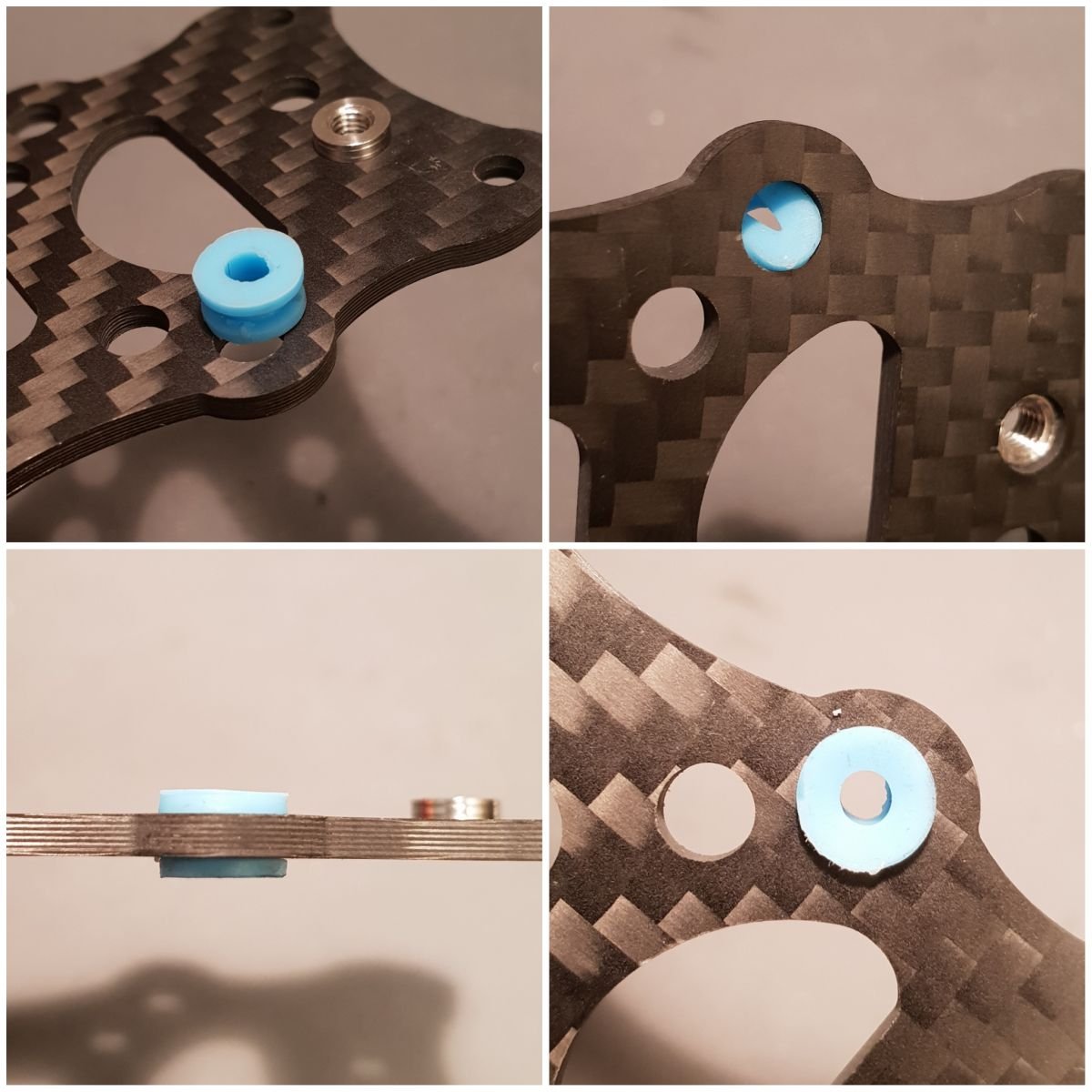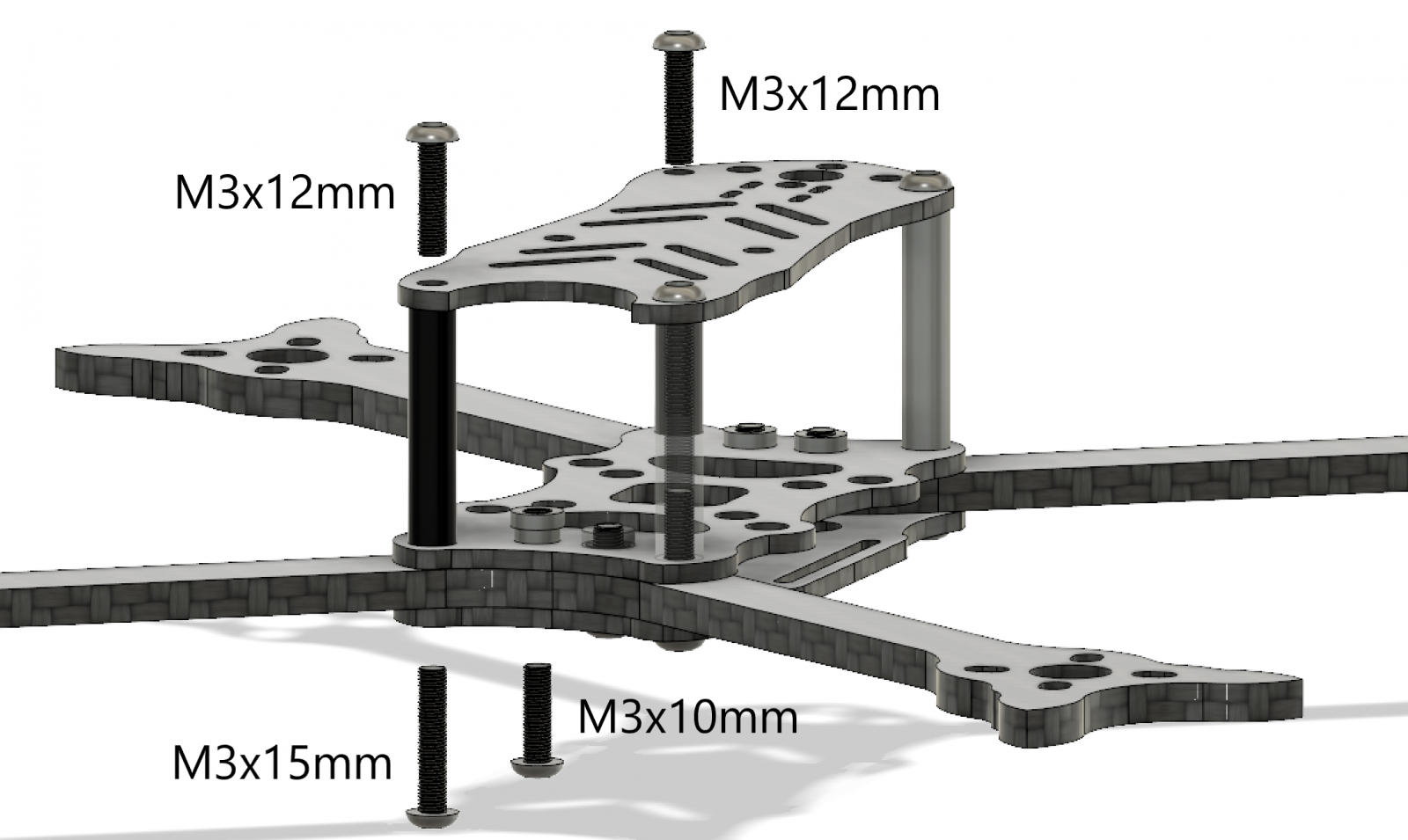 WAFER HEAD M3 Screws:
https://www.amazon.com/Machine-Screws-Laptop-Dia-8mm-Metric/dp/B073R7BTD8?th=1
https://www.amazon.co.uk/Laptop-Screws-Direct-Black-Machine/dp/B00U1J8M9G
3D PRINTED PARTS (designed by me)
Micro FPV Camera Mount: https://www.thingiverse.com/thing:3230620
GoPro Hero 4/5 Session 30 Degrees TPU Mount: https://www.thingiverse.com/thing:3230601
GoPro Hero 5/6/7 Black 30 Degrees TPU Mount: https://www.thingiverse.com/thing:3230612
Review Section ( Total Review:0 )
No Review Found