Product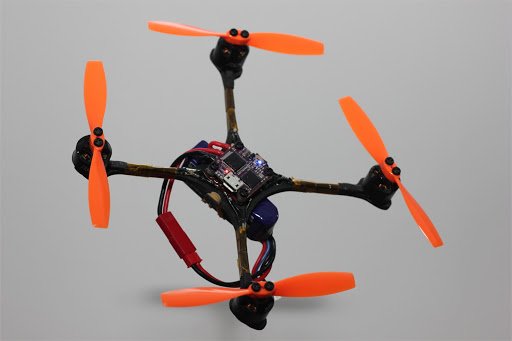 Home of Schrödinger's Cat and friends
Pushing the limits of slim-arm design and endevouring to create the highest performance micro brushless frames available
All one-piece frames are cut with the weave along the arms for greatest possible strength
Any Questions/Problems/Suggestions please don't hesitate to email dave@rocketquads.com.au
Item List
Description
Scooter 4 inch
Ultralight 4 inch frame with arms designed to break on hard impact to protect motors.
Superlight, agile and a lovely frame to fly.
Can use 20x20mm or 30.5x30.5mm electronics.
160mm frame for 1407 or similar motors.
Comes with 2 spare arms.
Arms are 4mm thick, center plates are 1.5mm.
NOTE 1: No hardware is supplied, use 4 x M3 screws and nuts.
Motor hole spacing 12mm, holes are 2mm.
Center plate holes are 3mm for the 30.5x30.5mm ESC spacing and 2mm fo the 20x20mm ESC spacing.
Weight for the carbon parts only is approx 17gm.
NOTE 2: The kit comes with 6 arms and 2 standard center plates. There are alternate center plates available, they can be bought separately, in fact this kit can be bought as separate components if you would prefer different center plates or a different number of arms:
SCOOTER CENTER PLATE W/LUGS 1.5MM 2GM
SCOOTER CENTER PLATE FOR BATT STRAP 1.5MM 1.9GM
SCOOTER CENTER PLATE W/20X20MM 1.5MM 1.9GM
SCOOTER CENTER PLATE (STANDARD) 1.5MM 1.7GM
SCOOTER ARM 4MM 3.45GM

Review Section ( Total Review:0 )
No Review Found