Product
Item List
Description
Mission: Simple, relatively resonable priced carbon fiber mechanical keyboard case, sandwich style.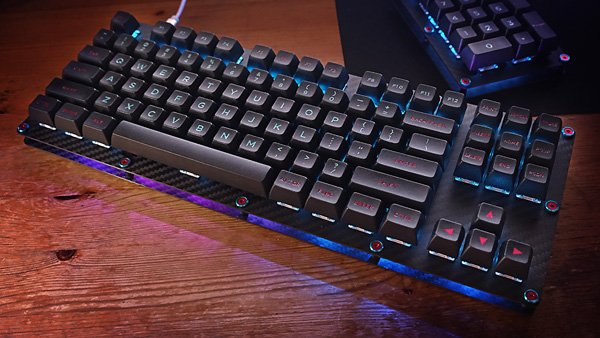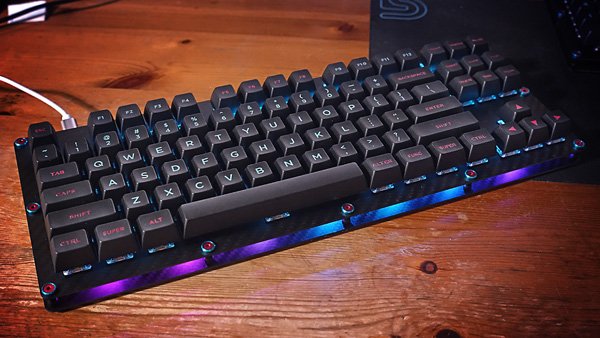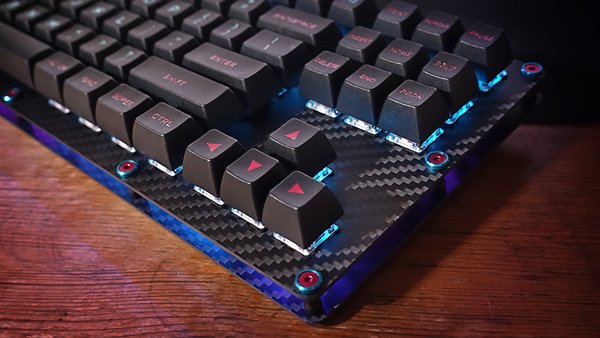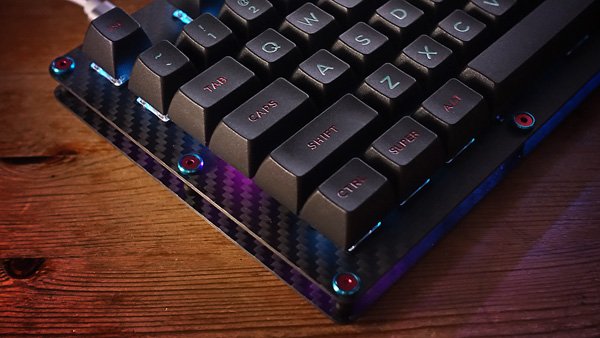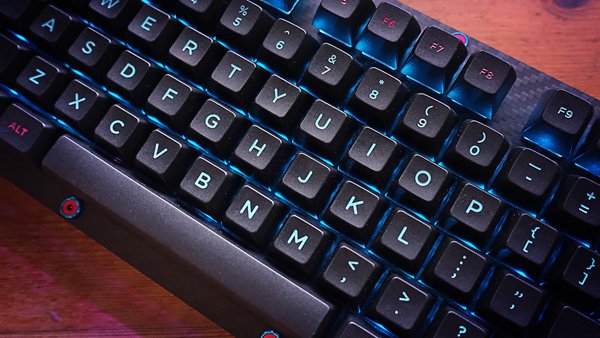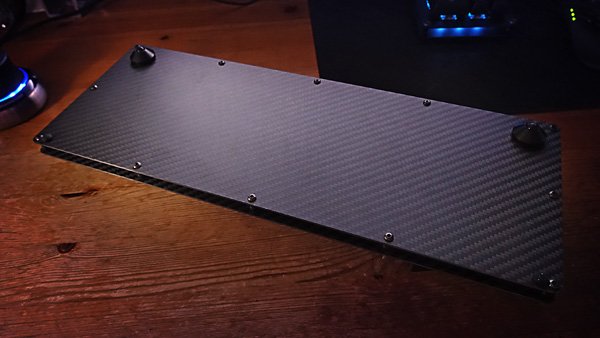 Design Features:
Plates are CNC machined from 1.5mm Carbon Fiber Sheets
Openable MX Switch Cutout - For use with Cherry MX switches (and clones), openable design allows access and maintenance without having desoldering the switches. (Please note that some switches use different housing latch design, opening after mounting will not be possible.)
Accessible Stabilizer Cutout - For use with PCB mounted stabilizers, allows access and maintenance by desoldering just one switch where the stabilizer sits.
Intermediate sized bezel profile - slightly better PCB compatibility, better clearance between keycaps and mounting screws, especially countersunk spacers pictureed above, also showing more CF texture for CF enthusiasts. :)
Additional Information
Kit Contents:
Top Plate (1.5mm Carbon Fiber Sheet, Matte Finish)
Bottom Plate (1.5mm Carbon Fiber Sheet, Matte Finish)
Requires:
PCB
MX-Compatible Switches
(12) M3 Standoff (10mm, some PCB/USB Cable combination requires longer)
(12) M3 Top Mounting Screws (M3x5mm or M3x6mm, pictured configuration uses M3x8 Countersunk Screws with Countersunk Spacers like THESE)
(12) M3 Bottom Mounting Screws (M3x5mm)
(2 or 4) Self-adhesive Rubber Feet/Bumpers
(2) (Optional) Aluminum Feet (like THESE, I found there are different versions with M4 or M6 screws, openings in both sizes are available on Bottom Plate)
(Optional) Low profile USB cable, for example custom made ones, which usually have very slim plug with just the connector and heat shrink.
PCB/Layout Compatibility:
TKL PCB
ANSI Style Layout
0.25u spacing between F Row and Number Row
PCB Mounted Stabilizers
Pictured Configuration uses PCB from MecKey Alpha

UNTESTED, ROUGH ESTIMATION of compatible PCBs: GON NerD TKL, Satan 87, WLK B.87
Building Tips:
Mounting hardware can be found separately from the Categories>Hardware on the left of this page.
Those are boring ones, if you want fancy fabulous bling bling colorful ones like mine, look somewhere else like hobby stores maybe even aliexpress.
If you're mixing aluminum/titanum and steel hardware, please LUBE the threads, yes, lubricate not threadlock, to prevent seizing/cold welding.
Due to design of stabilizer openings, big key switches are not held securely in place, but can still be aligned with at least one edge, use a keycap or bury the switch with blutack before stoldering.
"Small Texts":
All plates are made to order, usual lead time between order and shipping is TWO WEEKS.
(Oh, wait, that's faster than most mechanical keyboard group buys. LOL)

Products from this store are catered for hobbyists, mainly the multirotor community, intended to be put together, sent to the sky, crashed and replaced. Slight impefection, handling marks, marring marks and even tiny scratches may occur, especially on matte finished carbon fiber sheets. Machined edges are unfinished and will be delivered as-is, sharp corners and fiber strands can cause injury if handled improperly.
Carbon fiber in general is lightweight, strong but still flexible in some way, some resonance may occur during use and considered annoyance by some.
DO NOT ORDER if you're expecting perfectly pristine plates or hefty solid case.

I'm still not too confident about PCB compatibility, please take a closer look at the pictures below, for any questions please reach me with the email top right of this page, or u/katotaka on reddit.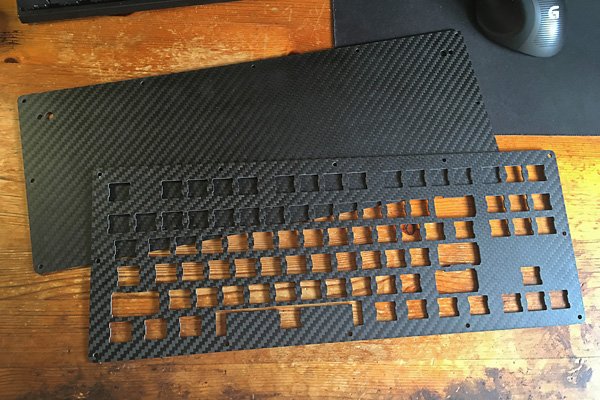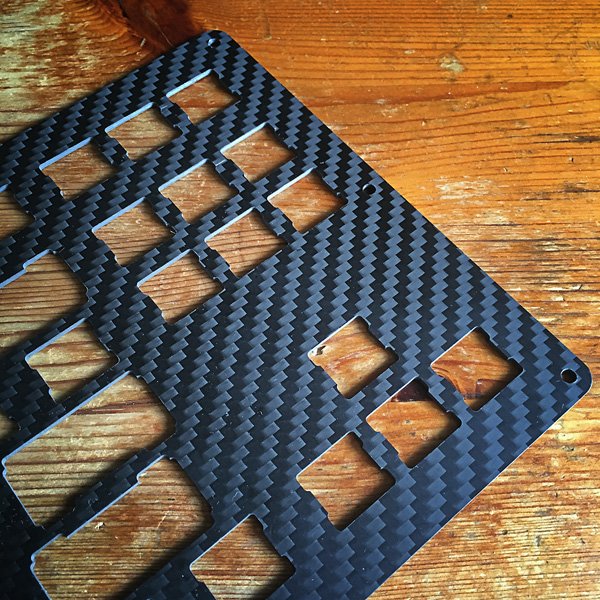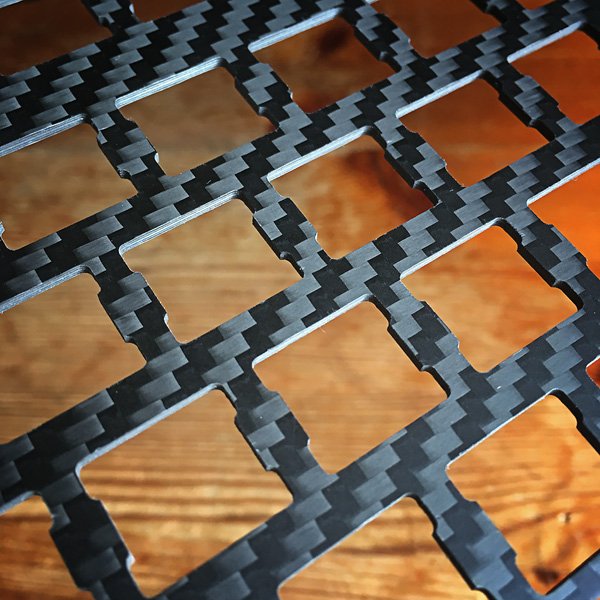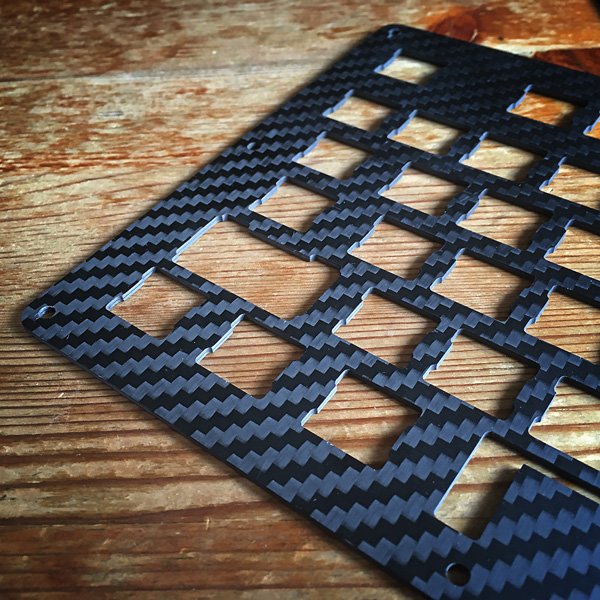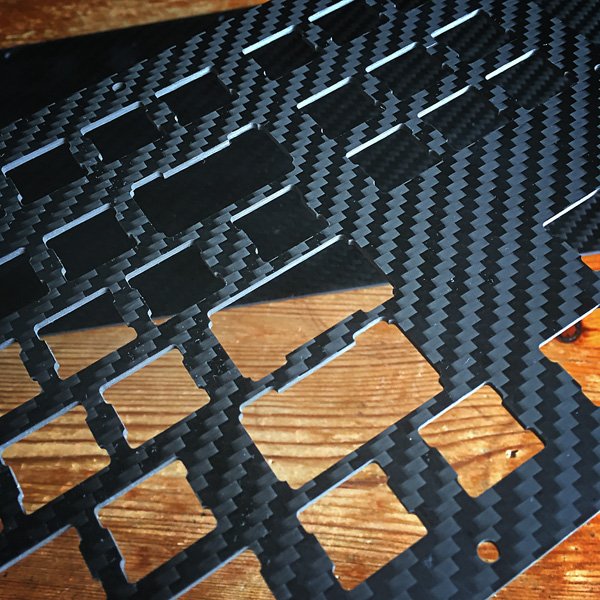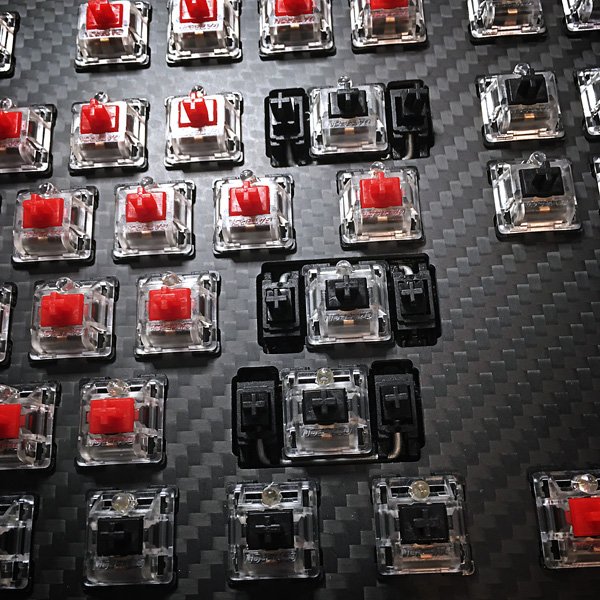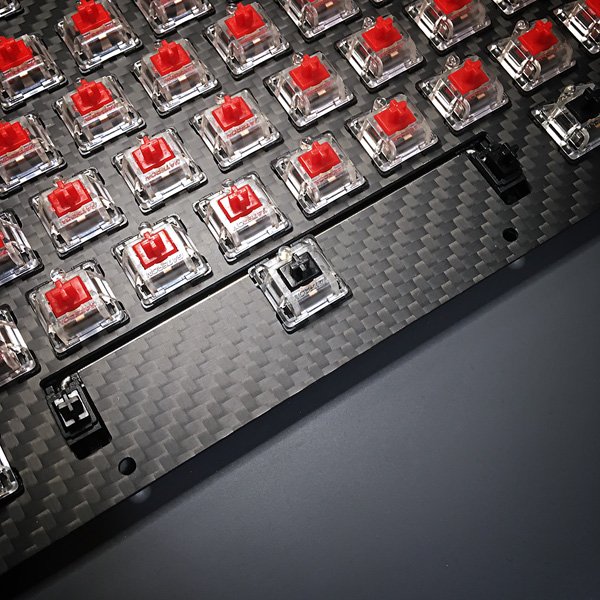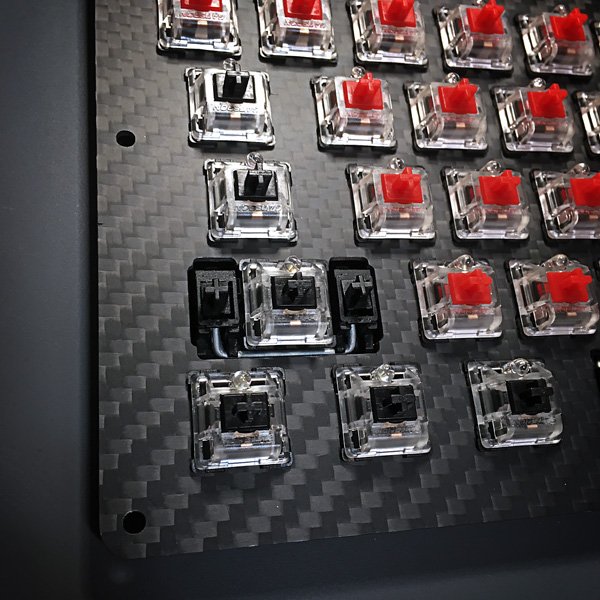 Review Section ( Total Review:0 )
No Review Found