Product
Item List
Description
The Stalwart 5-inch Freestyle Frame
---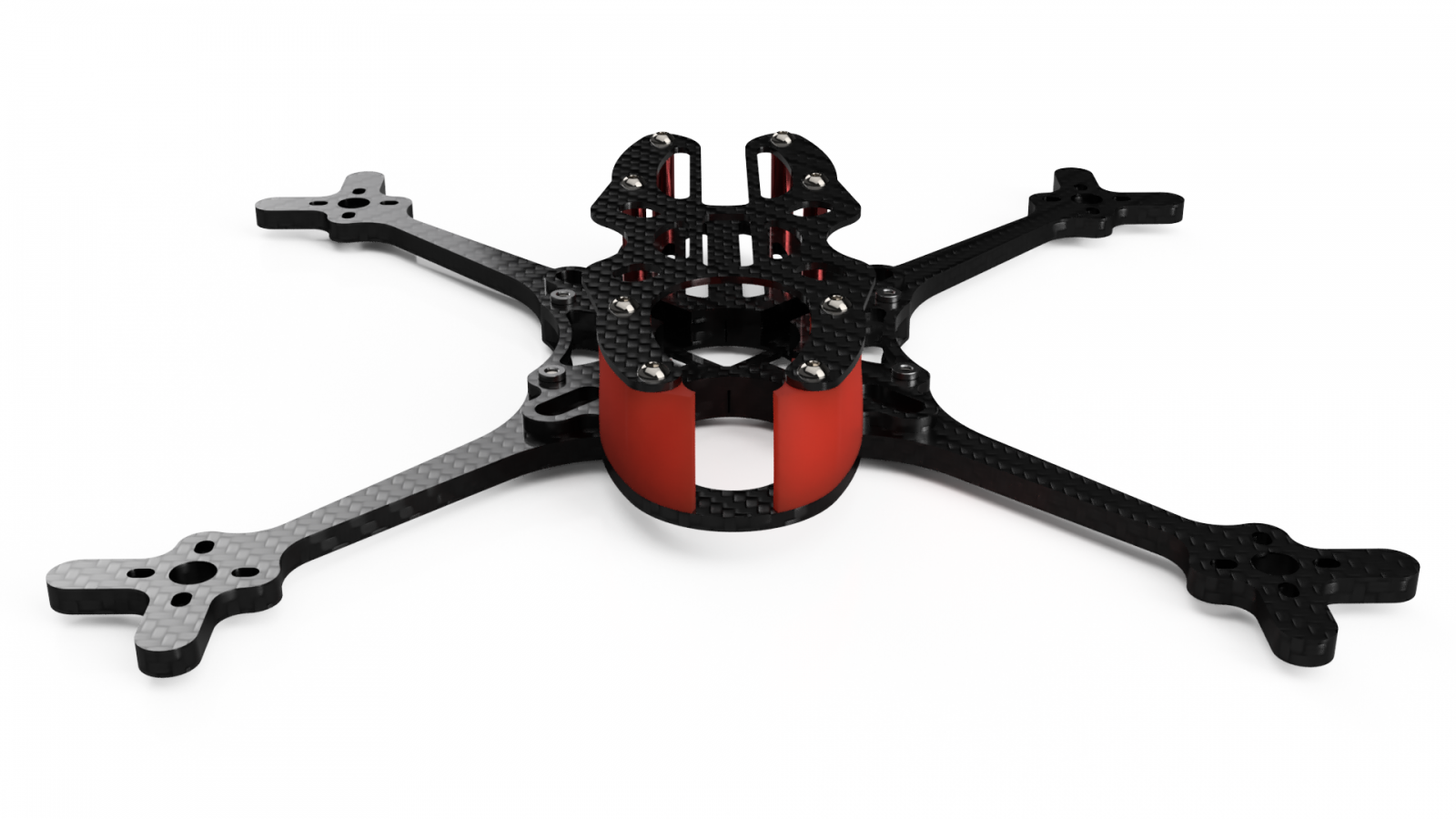 ---
The Stalwart is a freestyle frame designed for maximum durability and stiffness. This version is designed entirely by me, but it is open source (please email me if you are interested).
It's dedicated to the Deadband Network, so go check out their livestream show!
It uses a new style of design, where the flight stack mounts to the bottom plate. The way the arms are keyed, there is a large space left for board mounting. This means you can fit large soft mounts inside it without worrying about stack height. The large space in the centre can also be used to stash miscelleaneous accessories like buzzers and capacitors.
The arms are 5mm thick, enabling a smaller aerodynamic profile without compromising on strength. They are cut with the weave, have large radius curves, and are tapered to greatly increase strength and stiffness without increasing weight.
---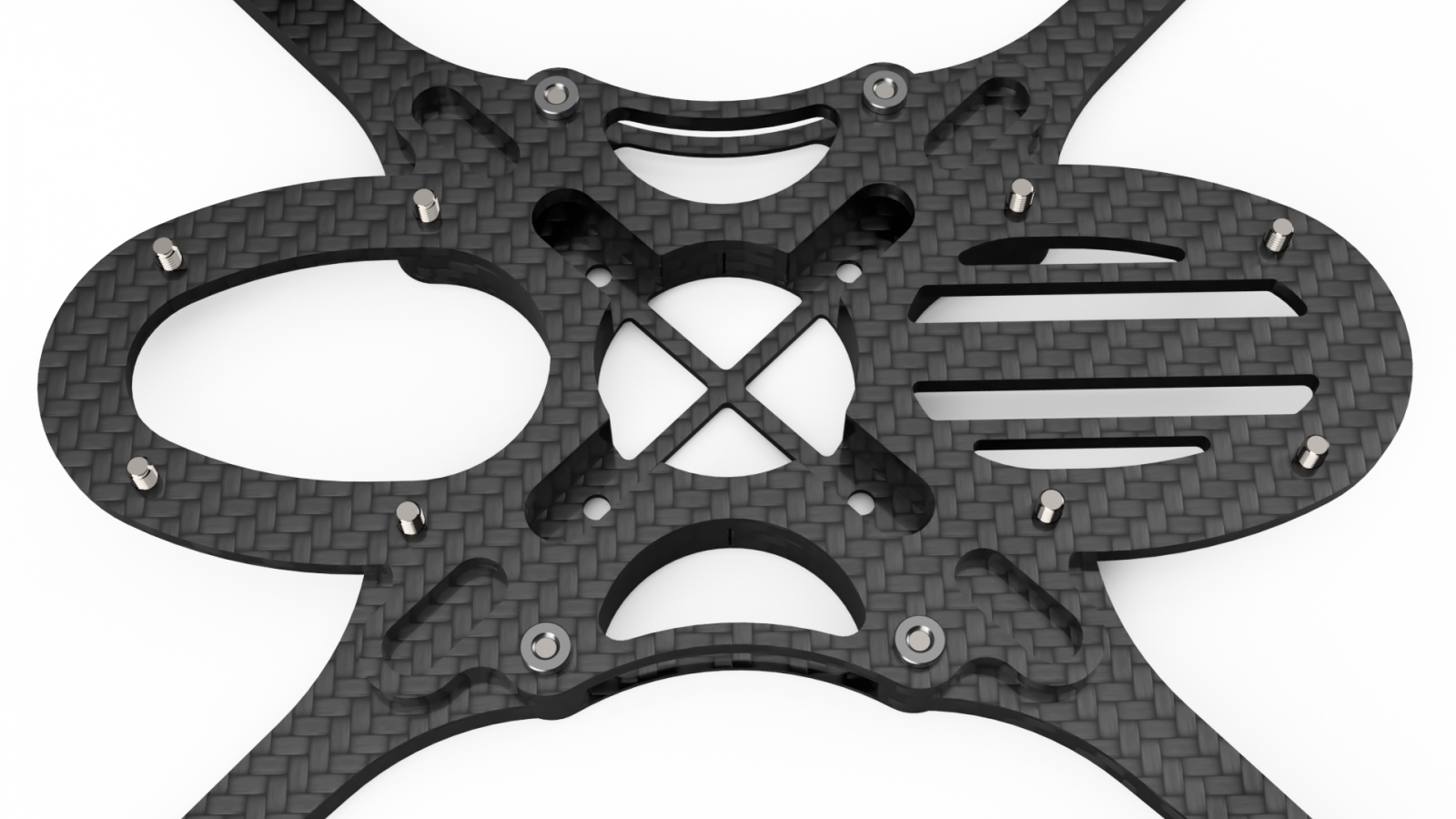 Additional Information
---
Specifications
Motor-to-Motor: 248mm
Arm Configuration: True-X
Arm Thickness: 5mm
Prop Size: 5" (more sizes coming soon)
Weight: 125g (incl. hardware)
---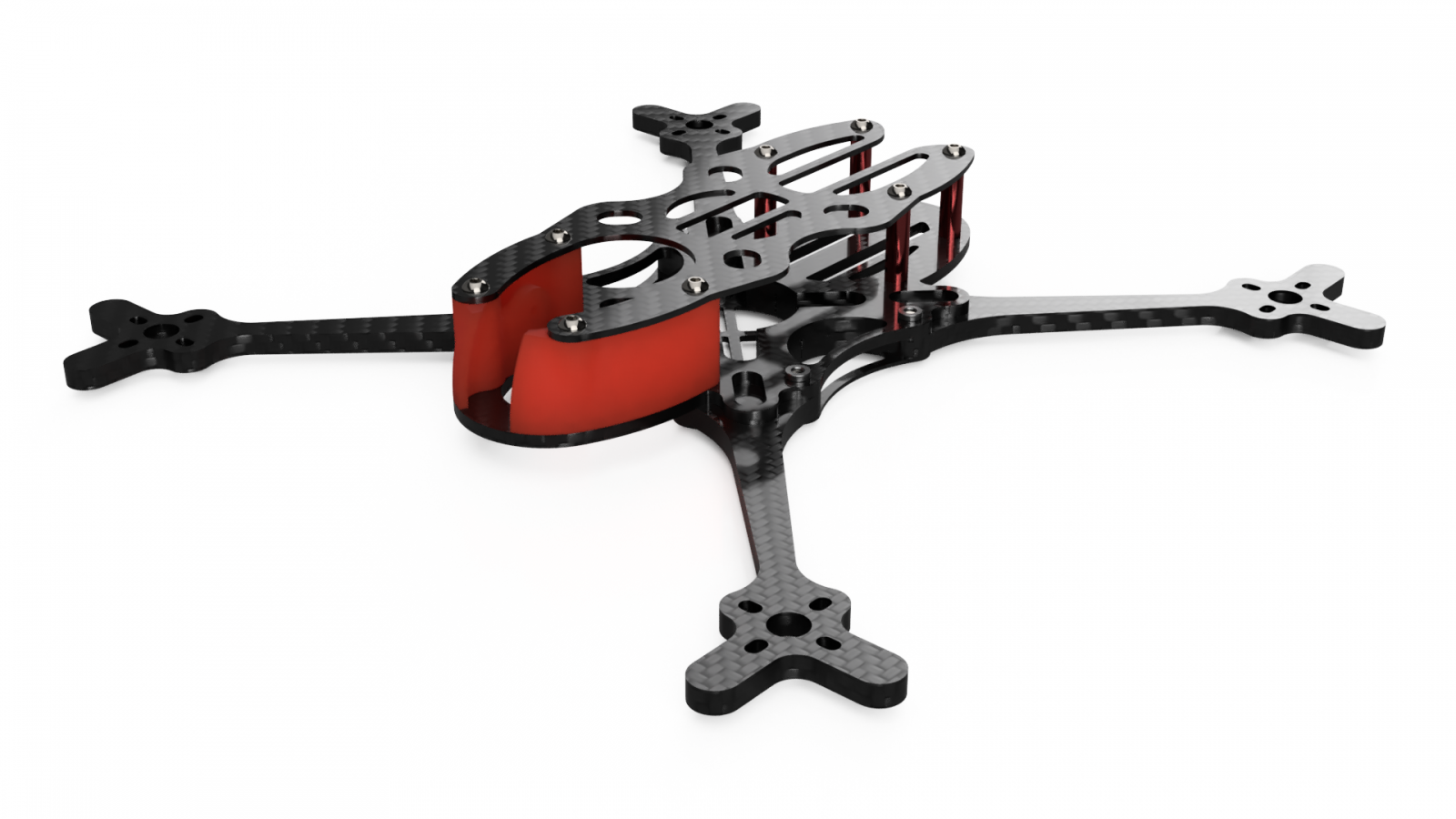 ---
Review Section ( Total Review:0 )
No Review Found