Product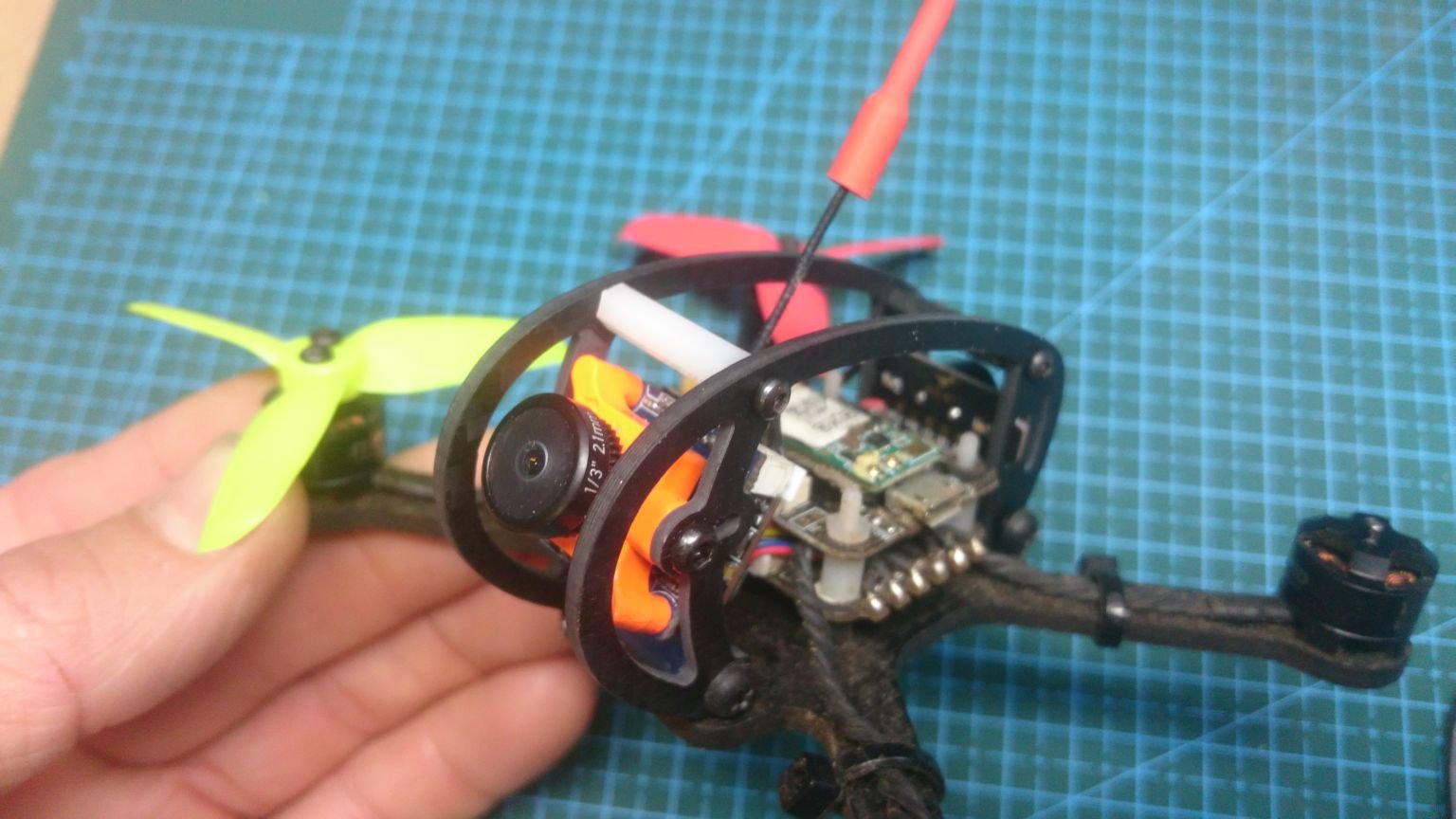 Leader 120 side plates for runcam micro swift and foxeer arrow micro V3
---
---
---
---
---
Item List
Description
This kit contains modified side plates to suit the Fullspeed RC Leader 120 quad to allow for fitting a micro CCD camera with backback TX with a good tilt range plus a larger LED/buzzer board.
This latest version (V3) allows for fitting of different lens length micro cams with a slotted mount. Also larger stack space should fit a stack of around 27mm which should fit a runcam swift mini stack in addition to the leader stacks with minor mods, but I haven't tested this.
The original design of the Leader frame by Rohens Lei of FD racing is awesome, but was done before these cameras became available.
A section of the camera mount arm is 0.5mm thinner to allow for the 19mm wide camera to fit in the 18mm gap between the plated when mounted on the standard frame.
Additional Information
The LED buzzers that fit this frame are can be found at the usual places :
https://www.banggood.com/Super-Mini-1_38g-WS2812-Colorful-LED-with-5V-Active-Alarm-Buzzer-Support-Cleanflight-Betaflight-p-1131891.html?rmmds=buy
https://www.banggood.com/Ultra-Light-Colorful-LED-Alarm-Buzzer-WS2812B-Programable-for-RC-Models-p-1142305.html?rmmds=buy
Haven't tested this one, but looks the same as above : https://www.banggood.com/Eachine-Lizard105S-FPV-Racing-Drone-Spare-Part-Ultralight-Colorful-LED-Alarm-Buzzer-WS2812B-Programa-p-1262951.html?rmmds=buy
Review Section ( Total Review:0 )
No Review Found