Product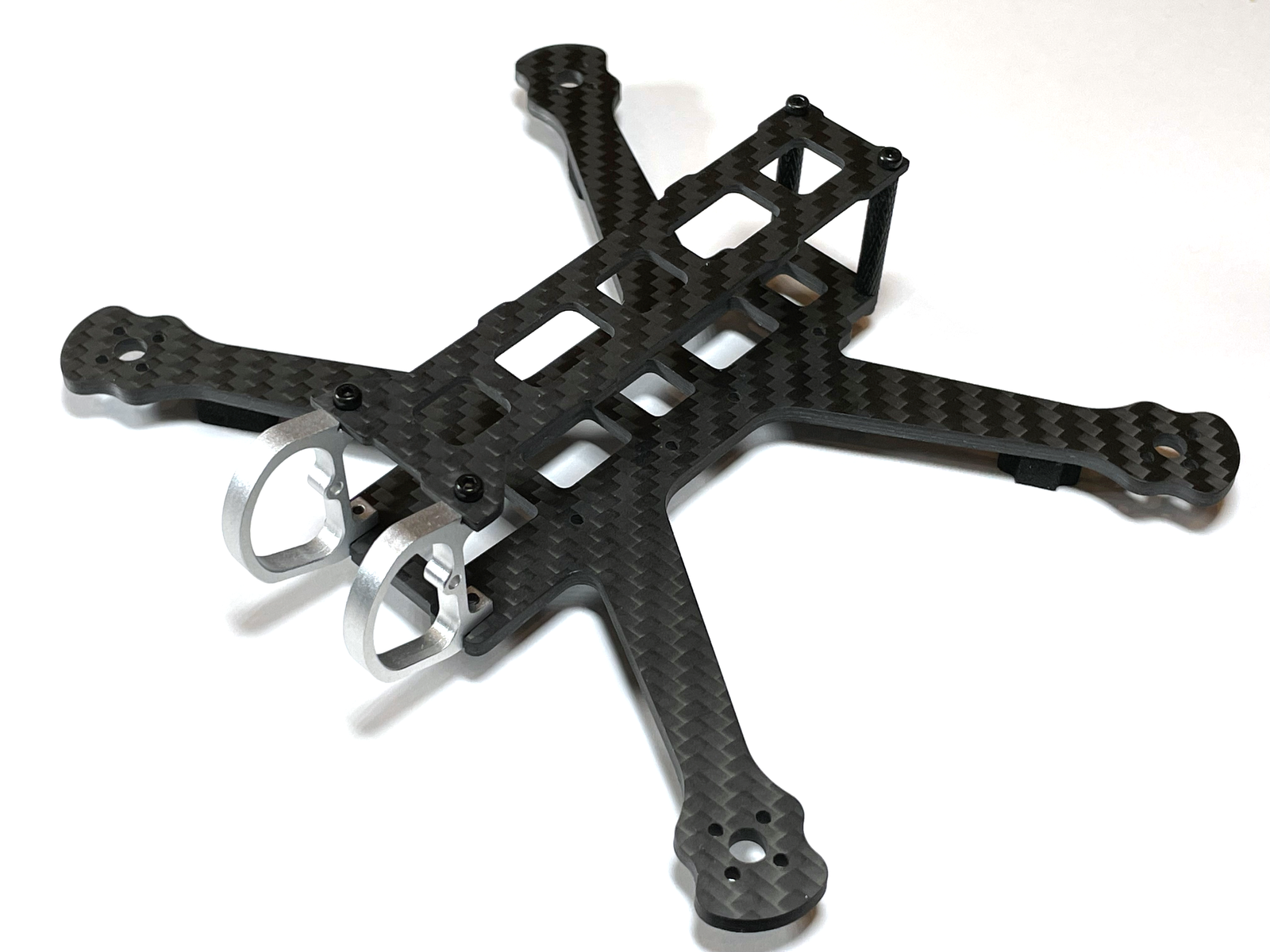 ARMATTAN TADPOLE DJI 3.5 INCH CONVERSION KIT - CADDX POLAR - 3MM FRAME - 9MM MOTOR PATTERN
---
---
---
---
---
Item List
Description
Introducing the Armattan Tadpole DJI 3.5 inch Main Plate conversion kit. Featuring a 3mm main plate designed for a 20x20 flight controller with 9mm motor mount pattern for 4s-6s 1505, 1606, 1808, 2004 or even 2203.5 motors (crazy fast and agile).
DronerFPV designed with Armattan Productions to replace the existing Armattan Tadpole 3 inch 2mm 16x16 FC main plate and feel more like a 5-inch freestyle frame with more agility, zippiness and flight time. The LIPO plate sits taller with the use of 2-20mm standoffs on the back to allow for the addition of the Caddx Vista or Caddx Polar with plenty of room and is also longer to hold 650mAh batteries. You can also add 1.5mm standoffs in front to increase the height with the existing camera bracket or use the new one.
The added stability, motor and battery size make it perfect for carrying the extra weight of a Naked GoPro, SMO4K or Insta360 GO2 or GO to capture your freestyle footage in HD.
Additional Information
Includes
1 x Armattan Tadpole DJI 3.5 inch Main Plate Conversion Kit for Caddx Vista or Polar - 20x20 flight controller and 3mm plate thickness with 9mm motor mounts (Main Plate).

1 x Armattan Tadpole DJI Extended LIPO Plate
Assembly and hardware needed:
2x Tadpole HD Aluminum Cam Brace

2x 22mm M3 Back standoffs black (these could be 23mm if that is all you have)

8x 6mm M2 Iron cup head screw black anodized

10x 18mm Iron cup head screw black anodized

10x M2 Nylon insert nut black anodized (nylock/lock nut)

1x LiPo strap

2x Tadpole LiPo foam pad (designed the LiPo plate to be same size width as Tadpole, but you need two)

2x Dog-bone landing pads (these can be cut in half)

1x TPU Antenna print
Review Section ( Total Review:0 )
No Review Found