Product
Item List
Description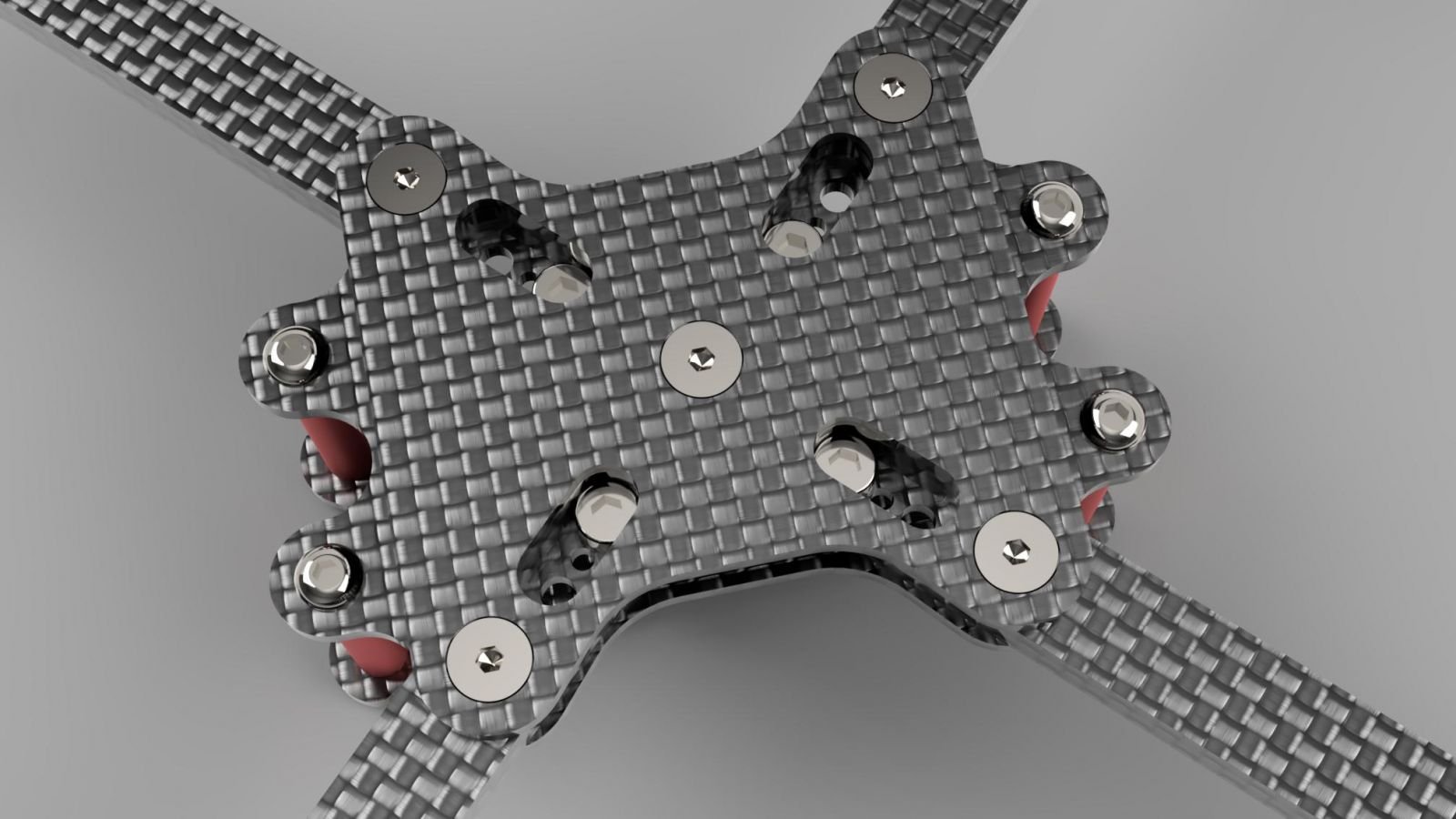 The Underdog5 is a 5 inch true X racing frame I designed.
The arms interlock with a special heartpiece which stops them from wiggeling. The tolerances between the heartpiece are very tight so it might be pretty hard putting it together for the first time. If it is too tight you can always the heartpiece down a tiny bit.
The stackscrews are only connected to te midplate and the arms have a slot for the screwheads so changing an arm does not affect them.
It is 200mm from motor to motor which makes it very compact but does not give you any trouble with the props beeing super close.
The weight should be around 70g fully assembled according to Fusion360s calculations but I am going to weigh it when it arrives.
The arms provide protection for the motors without too much weight.
The frame is designed to be light and strong and changing the arms only requires taking out 1 screw and loosening the middle one and leaves all your stack screws in place.
5mm arms and heartpiece and 2mm mid, top and bottom plate
Accepts standard M3 30,5x30,5mm stacks as well as M3 20x20mm mini-stacks and M2 25.5x25.5mm whoop style boards
Comes with 20mm and 25mm standoffs so you can either run it a but lower with an aio board and the vtx on top or use the 25mm standofs and have plenty of room for a full stack
As Armattan does not offer M3x10mm countersunk screws you have to buy them seperat. You need 5 and I strongly recomend steele screws because they hold the arms in place.
If you want to go as light as possible you can also get aluminium or titanium screws for all the other screws and save a couple grams.
The frame includes 16 M3x8mm motor screws because the arms are 5mm and it is a pain if your motors do not come with the right screw lenght.
If you decide to build the frame I would love to see some fotos of it or if have any suggestions or questions feel free to email me at itsnickfpv@gmail.com
Review Section ( Total Review:0 )
No Review Found