Product
My hobby is racing drones.
I enjoy designing the frame.
I hope many people enjoy my frame. Item List
Description
This frame is for 5" prop
Size : 151.8mm x 152.2mm
Weight : about 73g
Arm : 8 x 5t
Flight Controller : standard 30.5 x 30.5 mm mounting
ESC : 4 in 1 Recommended
Please refer to the figure below for necessary information on assembly of the kit.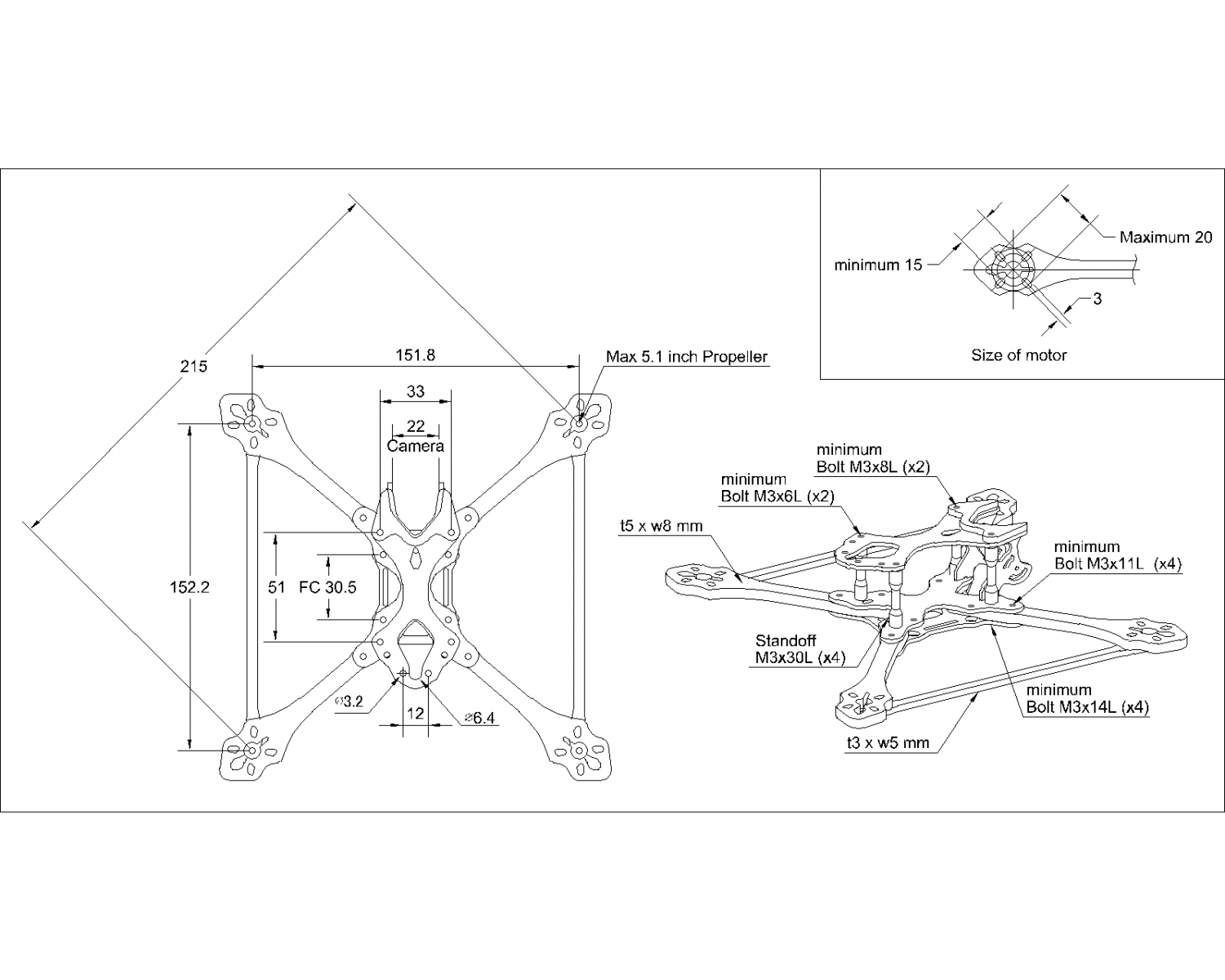 Review Section ( Total Review:0 )
No Review Found