Product

Welcome to the KAIDJU LINE, a range of light and compact racer from 40mm to 4" props, light is right.
Contact: KAIDJU OWNER CLUB (private group on Facebook).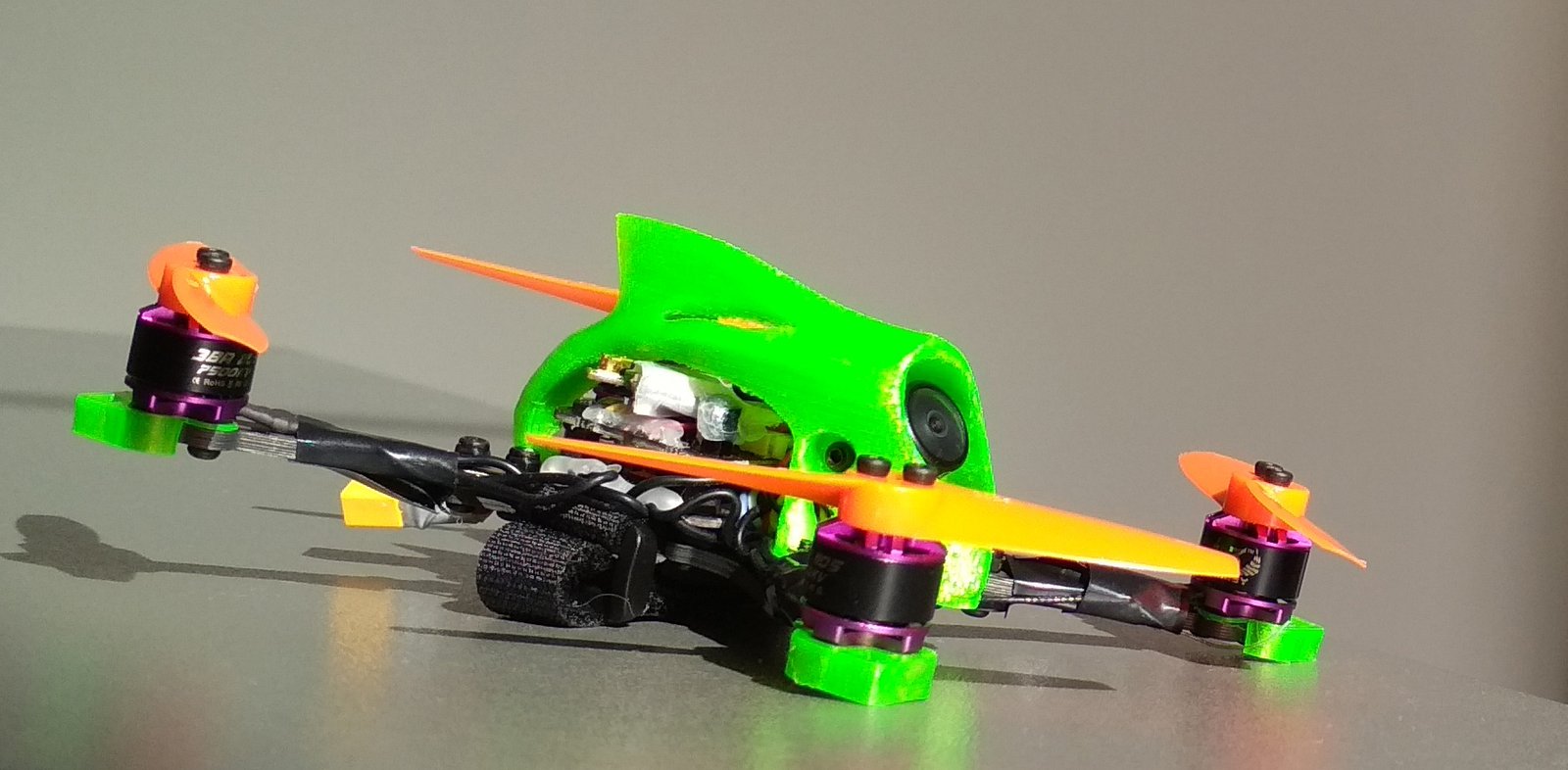 MR80U WHOOP KAIDJU - mobula 7 - moblite - uz80 - beta 75x - Mobeetle 6 - trashcan swapper
---
---
---
---
---
Item List
Description
**Concept**
Swap most of the whoops on the market with the MR80U, from 08xx to 11xx motors, with 16, 20, aio boards, 1s, 2s, 3s and even 4s, no problem, 99% of the fpv racing gear is compatible on this frame, now in evo 4 with more response, and more durability.
**V4 improvments**
increase: response, rigidity
reduce: prop wash, wash out, jello, weight
Ready to swapp with 99% of the whoops models: mobula 7, eachine trashcan, beta 65 pro 2, beta 75 pro 2, uz80, moblite, trashcan and even 75x
**kit detail **
Carbon parts (included)
MR80U 2mm bottom
6$
https://armattanproductions.com/pages/kit_detail/2180
screws
4 x 10m2 screws
4 x m2 nuts (or hot glue)
4 x 4mm tpu spacers
free to dowload
https://www.thingiverse.com/thing:3327791
you can alos use basic nylon spacers / screws / nuts inclided with most of flight controlers
tpu canopy (free to dowload)
https://www.thingiverse.com/thing:3247160
you can also use most of the compatible canopy (MOBULA 7, TRASHCAN, BETA 75X...) or even canopy with 20x20 holes.
tpu lipo holder
https://www.thingiverse.com/thing:3539660
ou can also use a basic elastic
total: 8.53g

**Word wide shipping**
17 days world wide shipping
freight cost: 5$ for 39$ orders, so you can order several frames of the KAIDJU collection to optimize your order (MR80U, MR105U, MR116, MR116U...)
**KAIDJU LINE**
If you want to see the others KAIDJU models, from 40mm propos to 5", follow the link below:
https://armattanproductions.com/pages/search_item?keyword=KAIDJU
**Facebook private group**
Join the "kaidju owner group" on facebook to share your Kaidju experience with the community
**MR80U video (older versions):**
Mobula 7 swapp
https://www.youtube.com/watch?v=LlEEw8C8FA0
Review Section ( Total Review:1 )
Tester BOB
Very good product and fast shipping ! I recommand !
---