Product

Welcome to the KAIDJU LINE, a range of light and compact racer from 40mm to 4" props, light is right.
Contact: KAIDJU OWNER CLUB (private group on Facebook).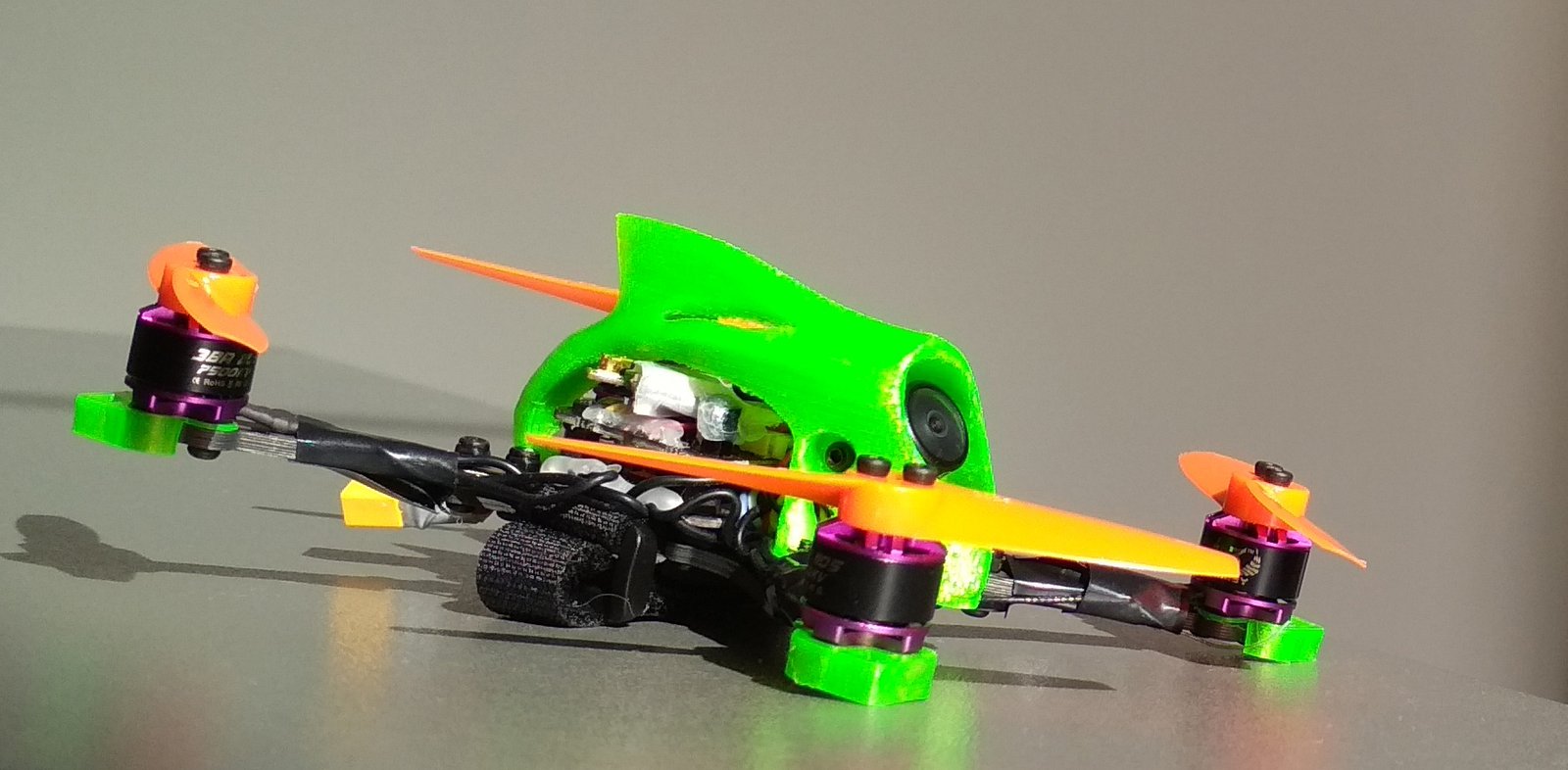 Item List
Description
After a long dev, here the ultimate carbon frame for your power whoop.
news arms design for better durability
compatible now with 99% of the bnf whoop and motors on the market, from 0602, even in 5.5mm, 08xx and 1102 motors in 6.6mm and even with the newest 1103 motors with 3 or 4 holes, in 8 or 9mm!
Increase your whoop performances with the NANO KAIDJU 40mm props.
V5 improvements:
design more for a better air flow
increase durability for 11xx and 08xx motors
increase rigidity and performances
reduce jello and propwash
screws info
4 x 10m2 screws
4 x m2 nuts
4 x 4mm tpu spacers (free to download, link on this page)
you can alos use basic nylon spacers / screws / nuts inclided in many fc

tpu elements
dedicated tpu canopy:
https://www.thingiverse.com/thing:3491174
https://www.thingiverse.com/thing:3247160
you can also use most of the compatible canopy (MOBULA 7, TRASHCAN, BETA 75X...) or even canopy with 20x20 holes.
tpu lipo holder
https://www.thingiverse.com/thing:3539660
you can also use a basic elastic
4mm tpu spacers
https://www.thingiverse.com/thing:3327791
build info
fc: crazybee / beta fpv aio, 16x16 stacks, 20x20 stacks
motors: 0602-1108
props: 31mm - 40mm mm
canopy: most of BETA 75 / MOBULA 7 canopies or compatible, or dedicated models (links on this page)

ROTORBUILDS (all the parts links and hd pics):

https://rotorbuilds.com/build/16862
Review Section ( Total Review:1 )
Tester BOB
Very good product and fast shipping ! I recommand !
---