Product

Welcome to the KAIDJU LINE, a range of light and compact racer from 40mm to 4" props, light is right.
Contact: KAIDJU OWNER CLUB (private group on Facebook).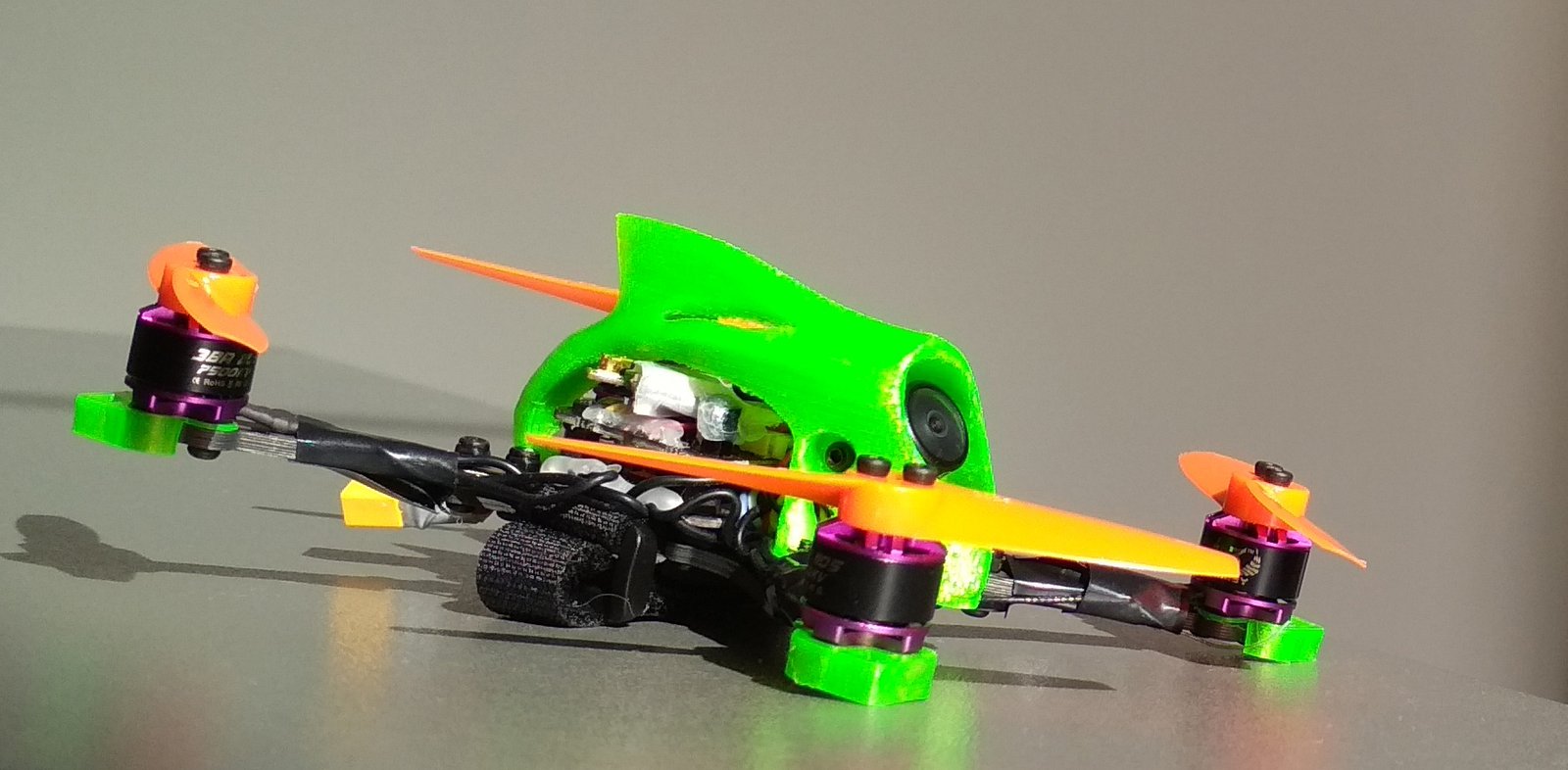 Item List
Description
65mm props are not enough? here the NANO KAIDJU with 3" props 2mm arms, compatible with the 2.6" / 65mm props arms (same serie).
weight info.
bottom: 2.61g
arm: 0.97g
canopy: 2.38g (low profile version)
motors: 0603 to 1108, 3 / 4 holes
fc: 16x16 20x20 crazybee / beta fpv aio
what do you need to make a less than 50g nano racer?
1 x BeeCore Betaflight F4 OSD
1 x XT30 plug
1 x XM+ (if you have a FRSKY radio)
4 x RACERSTAR BR1103 8000kv
1 x EOS 2
1 x VTX01 / VTX03S
4 x GEMFAN 3025x2
1 x TATTY 450 2s lipo

1 x NANO KAIDJU TPU CANOPY (free download) or any BETA 75X canopy for EOS2
4 x 10mm m2 screws
4 x m2 nuts
4x 4.5mm m2 tpu spacers (free download)
8 x 8mm m2 screws
8 x m2 lock nuts
l the links (crews, tpu elements, setup parts...) with pics and videos reviews on the official NANO KAIDJU rotobuilds page:
https://rotorbuilds.com/build/16862
Review Section ( Total Review:0 )
No Review Found