Product
Item List
Description
Silk 5" hex
The Silk utilises double stack arms to create a vertical arm effect. This means lower drag coefficient and frontal face area, so it's basically really, really fast.
Low CG and 6 motors mean that the motors have to work vastly less than a regular quad would to keep balance. Therefore, there is more power being put into moving forward then keeping balance in full throttle fast-forward-flight.
Due to the style of arm keying and arm stacking, large soft mounts can be fitted directly to the bottom plate, allowing the use of shorter stack height. This keeps the CG central for snappy tricks and frees up some power for speed runs.
No sharp corners, and lots of large radius curves reduces the intensity of pressure points, allowing a lighter, lower drag design whilst still retaining durability.
Specifications
Motor-Motor: 280mm
Configuration: Symmetrical Hex
Max. Prop Size: 5.2"
Weight (incl. hardware): 156g
Arm Thickness: 8mm high, 5mm wide
Recommended to use large stator, thick magent, low kv motors (~1600-2200) on 6s or 5s. This helps towards saving batteries and improving efficiency, and speed. 32 bit ESCs and modern, low noise FC also helps.
Additional Information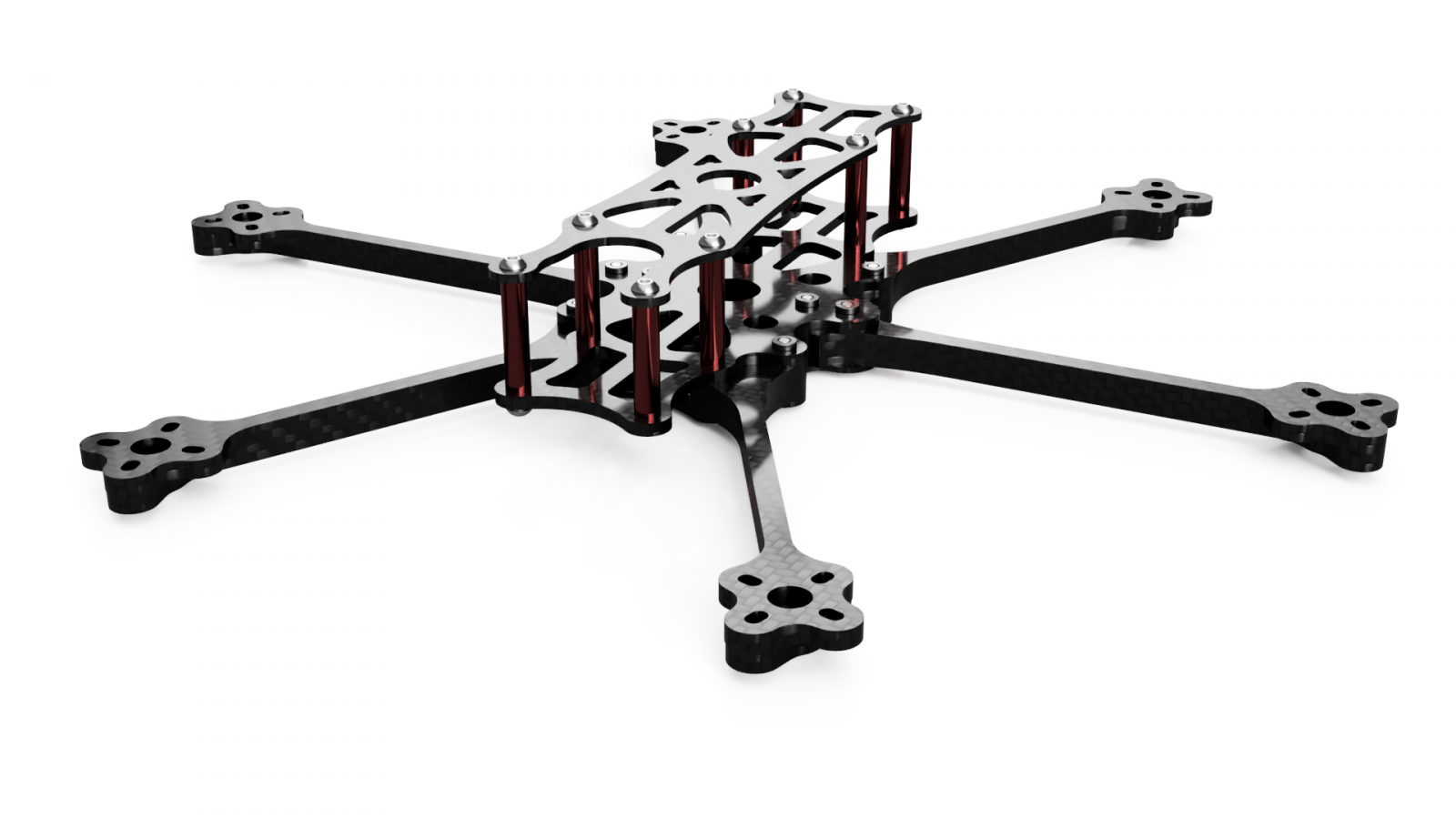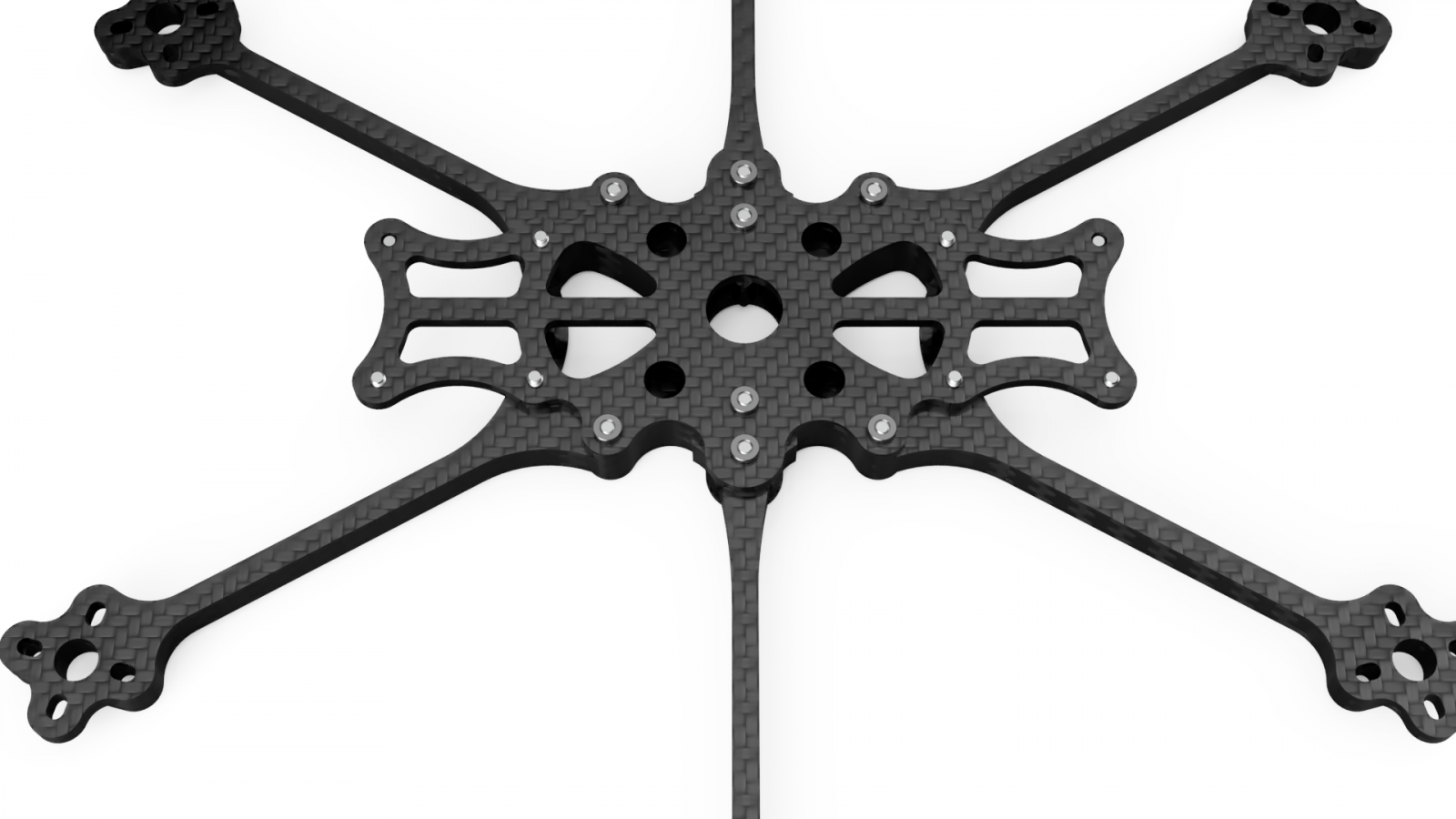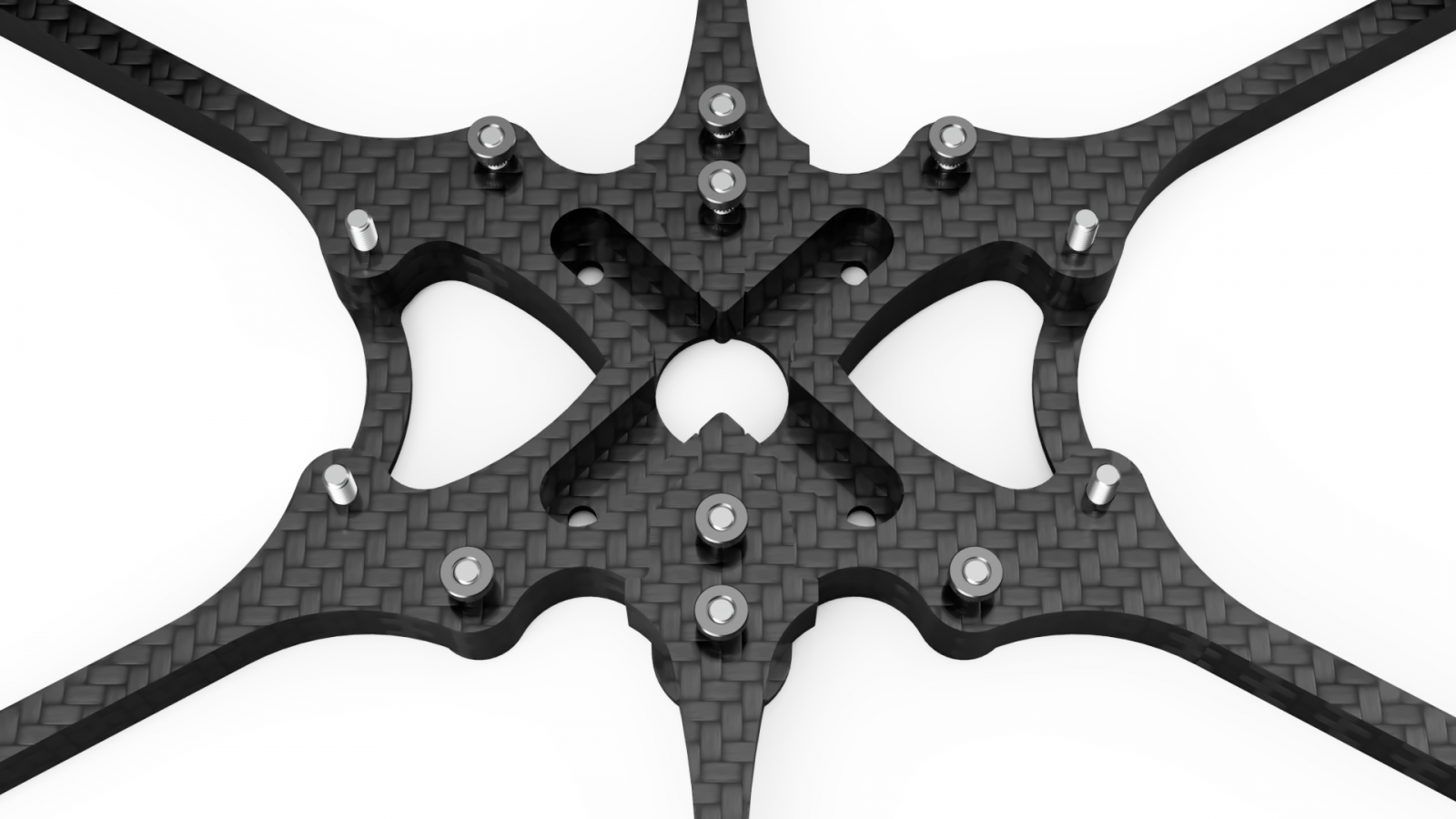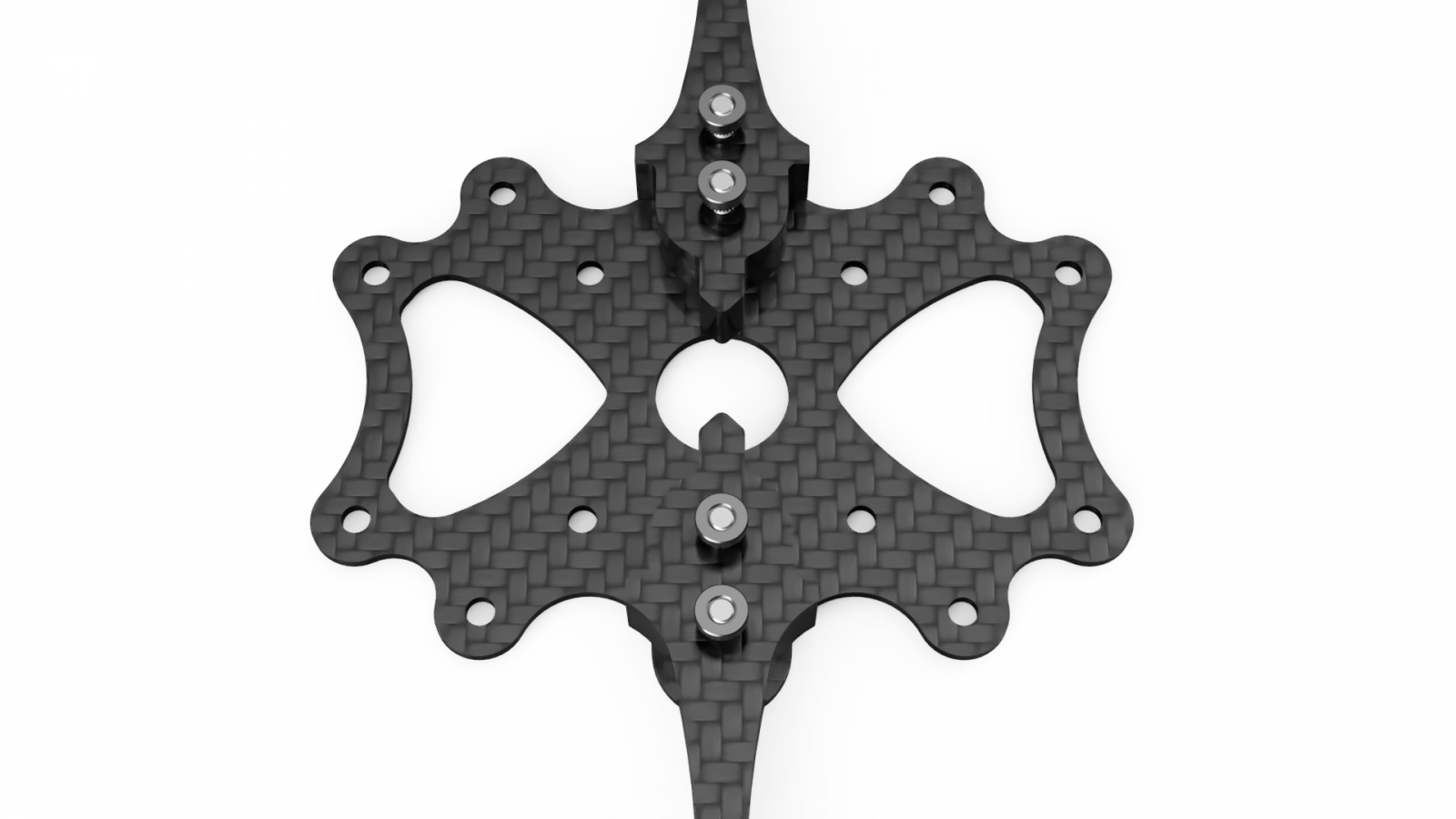 Review Section ( Total Review:0 )
No Review Found