Product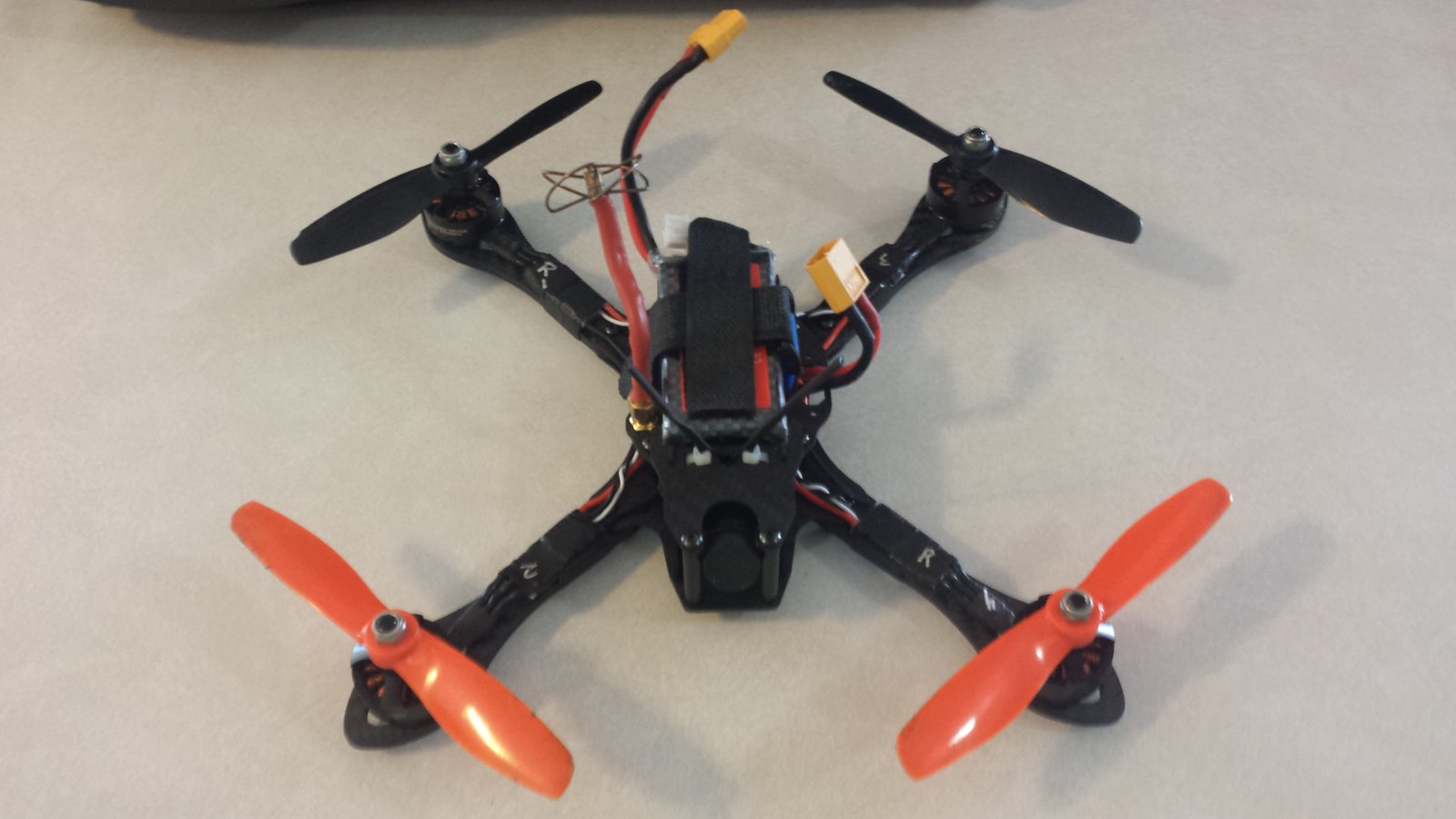 Im a mechanical engineer that codes by day and when im not taking care of my ~1 year old son, try to design and fly mini quads. Im still a pretty crummy pilot, but my designs have some promise. I started designing the Viper LowRider when I could not find any available frames that had a low profile battery location that was not underneath. I think that my design has innovative use of vertical plates to maximize strength and minimize the weight and hardware required for the build. I started on a ZMR 250 last year and have moved on to my LowRider frame with a 6in 13mm height setup. Item List
Description
This is a racing frame with camera protection. It is my take on the floss type racing frame but meant to be a little more durable. It is a stretch x, with a 3mm bottom plate, 5mm arms, and 2mm plates everywhere else, and is designed to protect everything in hits with gates (nothing survives metal gates tho haha) it has the best camera protection in racing, and should be one of the best to protect electronics. Frame weighs 72g without the printed axii mount. This kit only comes with carbon, so all hardware and printed camera mounts will need to be sourced on your own.
The hardware it requires:
5x m3 20mm aluminum standoff
8x m3 12mm steel screws for arms (dont use aluminum unless you want to constantly replace them)
4x m3 locknuts
6x m3 6mm aluminum bolts for top plate and side plate
12x m3 8mm aluminum bolts for motors (most motors only come with 6mm screws which are too short for 5mm arms)
2x tpu printed camera mounts https://www.thingiverse.com/thing:2892102
nylon standoffs
Optional:
printed tpu axii mount https://www.thingiverse.com/thing:2892102
This is a 25mm stack height, so its a little tight, but fits everything used on most builds.
I designed it to allow for space to mount the typhoon 40amp 32bit esc from undergroundfpv.
components I used for my build:
rdq 2207 motors,
typhoon v2 40amp 6s 32bit 4in1 esc
helio spring fc
foxeer predator micro cam
mach2 vtx with ufl
ufl axii
xsr
capacitor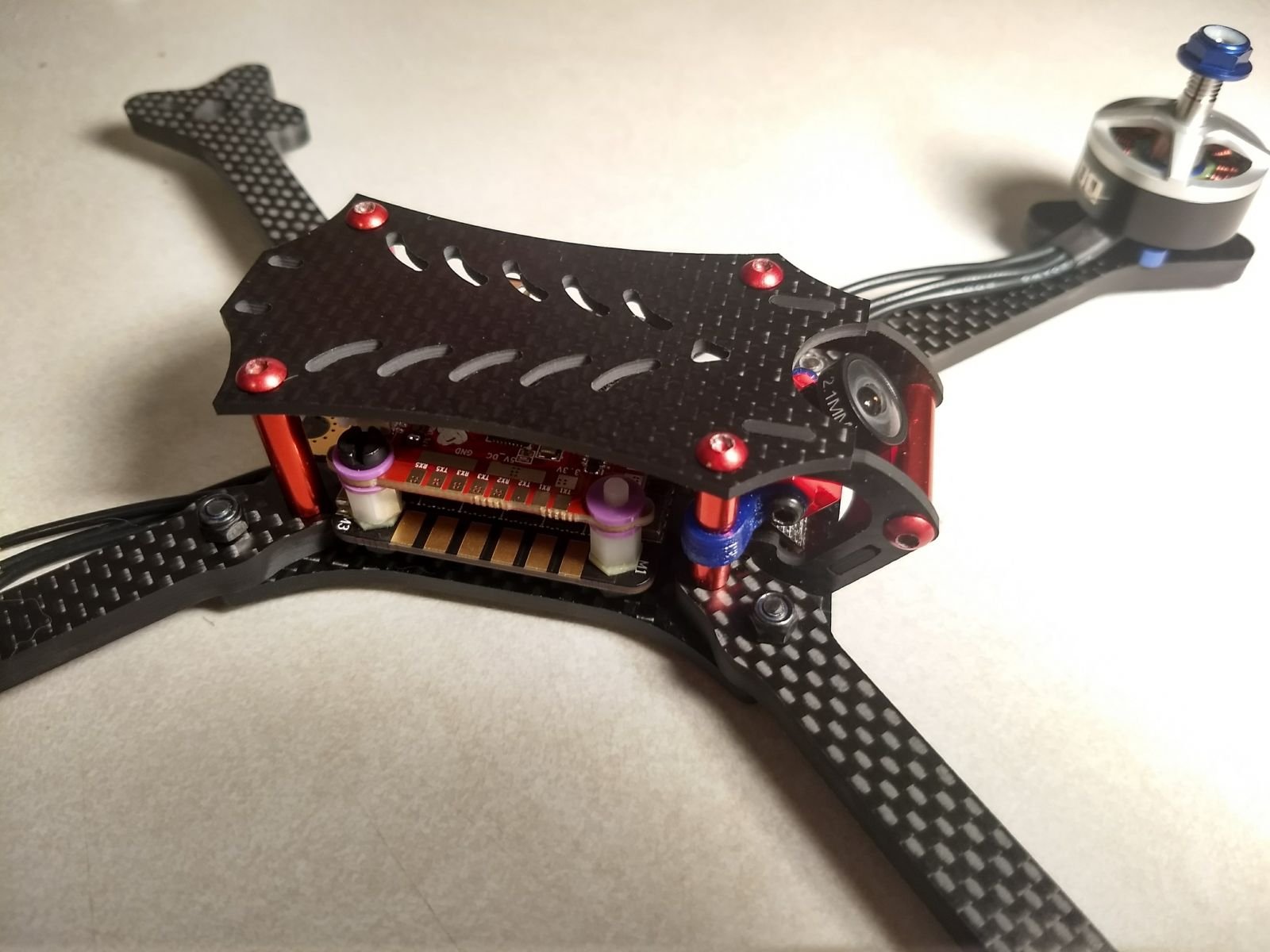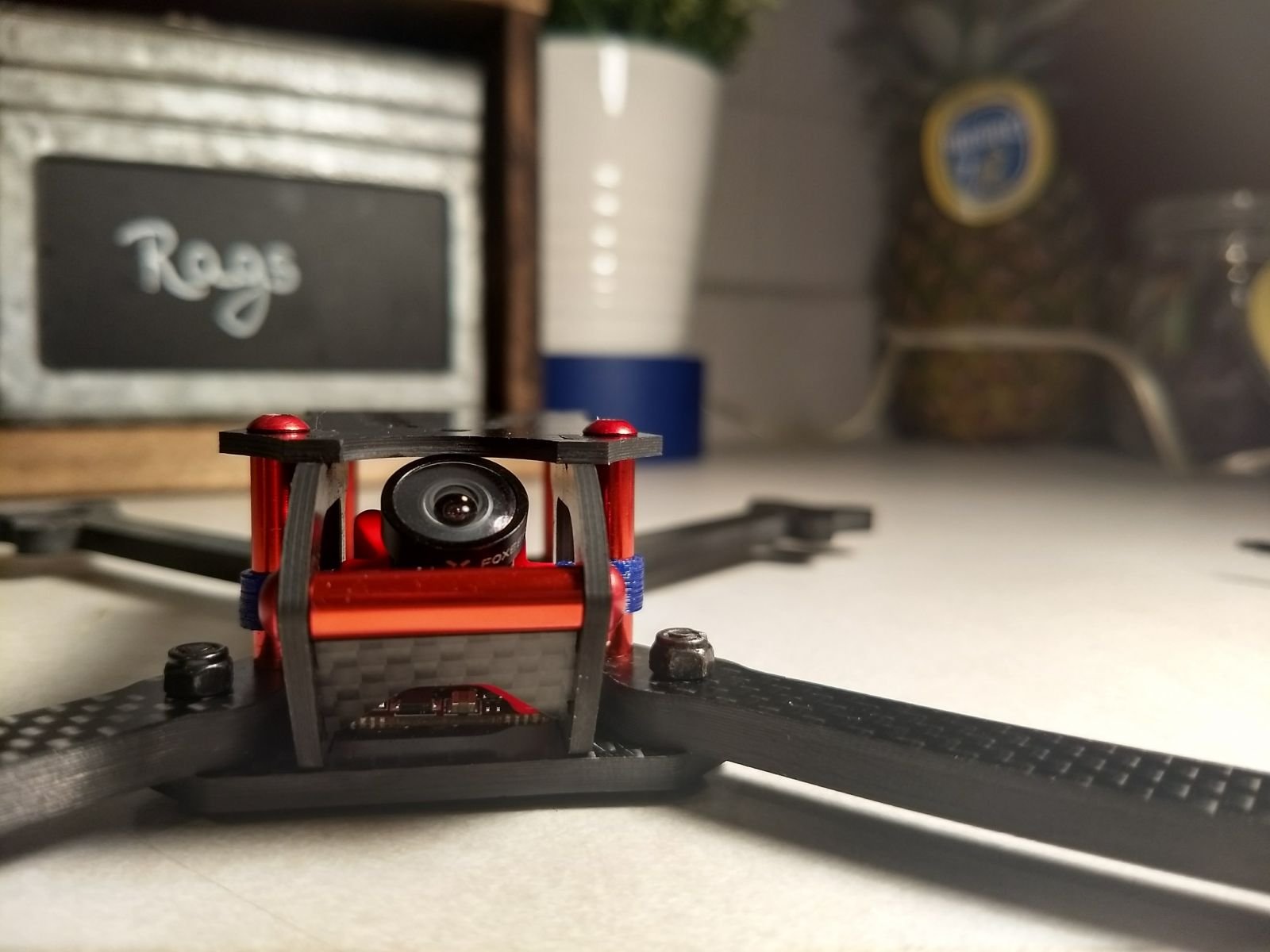 photos: https://photos.app.goo.gl/jsySlVwO3RJhCq5w2
Review Section ( Total Review:0 )
No Review Found