Product
Item List
Description
The compact frame version for 3" prop with 115mm motor to motor distance.
The FC need to mount 45degree in order to shrink the prop distance.
Additional Information
115mm motor to motor distance
For 3" propeller
30.5mm FC mount (45deg orientation)
Motor mount 9mm and 12mm
Frame thickness: 3mm
Top Plate thickness: 2mm
Weight
Main Plate: 16.2g
Top Cover: 3.4g
With hardware: 22.8g
With hardware, PDB, FC: 34.5g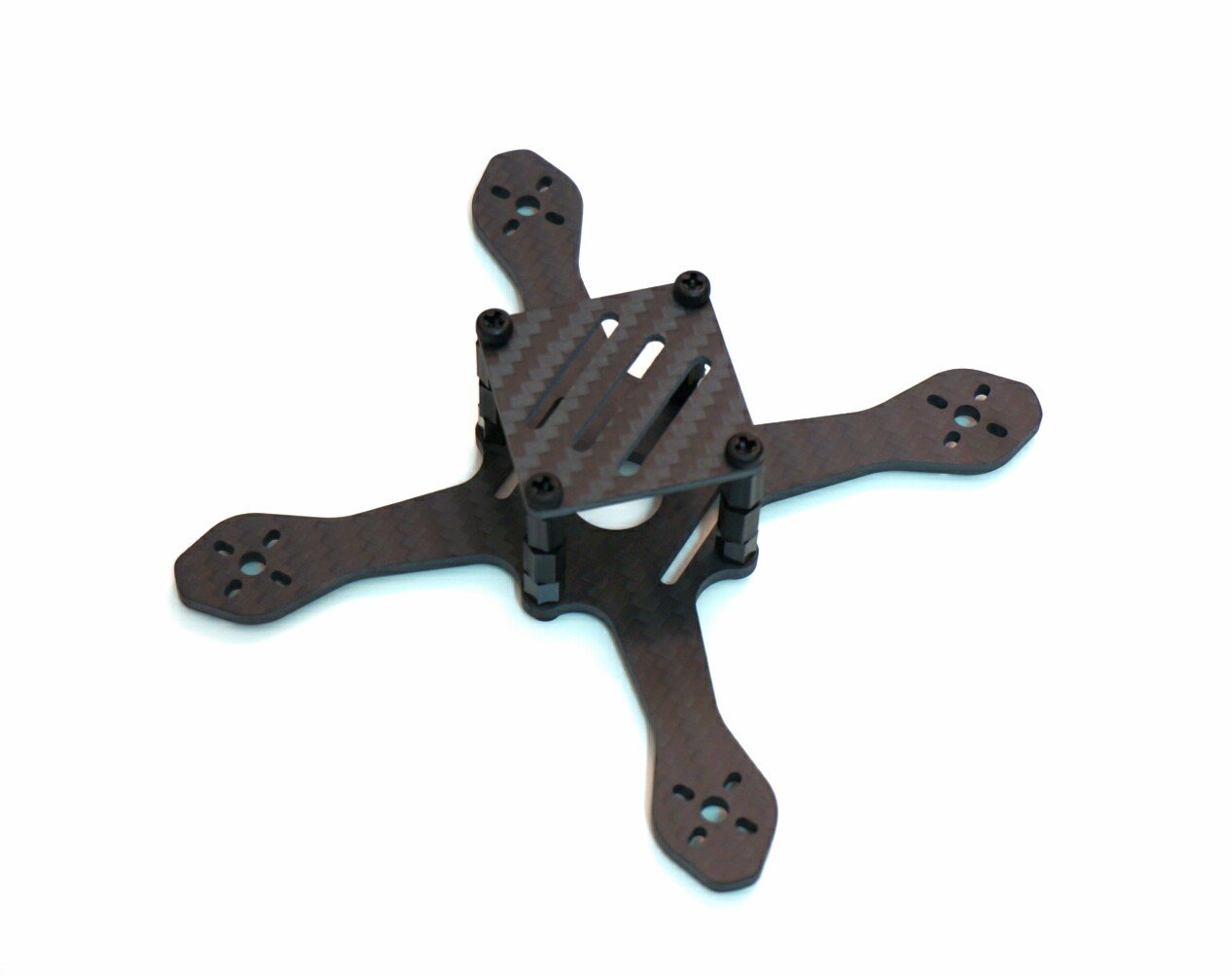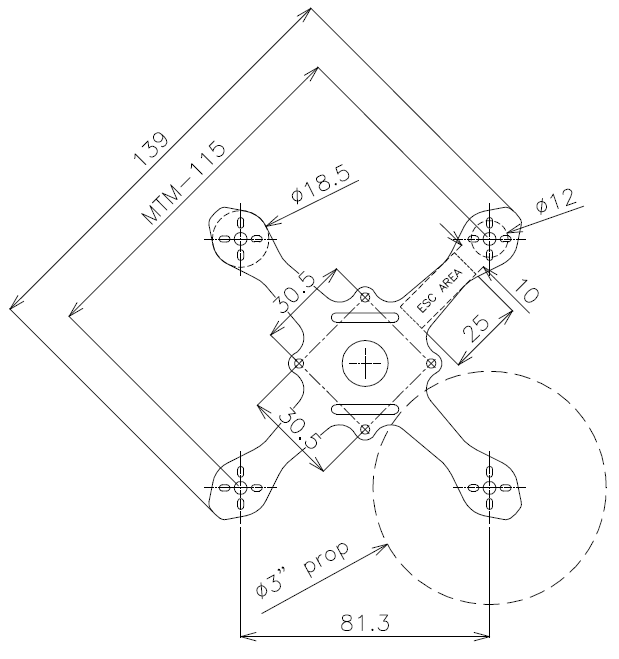 NOTE!!
1. Please make sure Yaw Adjustment are made through Cleanflight - 45degree or 315degree based on FC orientation
2. Please double check which is Front side of your frame by looking at Cleanflight screen - by pitch/roll your frame manually.
Review Section ( Total Review:0 )
No Review Found