Product

Welcome to the KAIDJU LINE, a range of light and compact racer from 40mm to 4" props, light is right.
Contact: KAIDJU OWNER CLUB (private group on Facebook).
...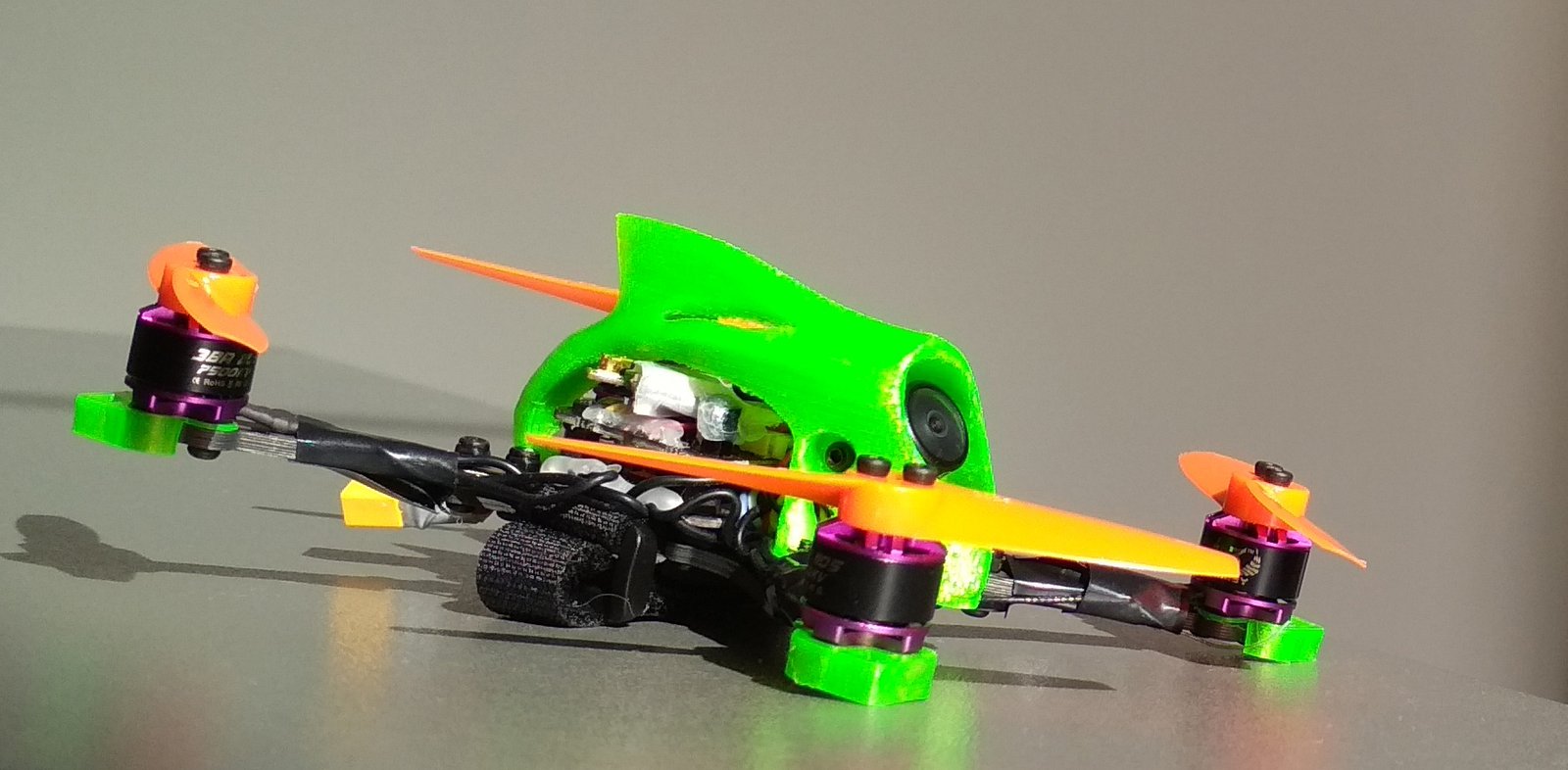 Description
MR75 TINY KAIDJU conversion kit for MOBULA 7, EACHINE TRASHCAN, BETA 75 PRO 2
conversion kit for 2s 08xx whoop (mobula 7, eachine trashcan, beta 75 pro 2...)
increase rigidity and performances, reduce jello and propwash,
22g from a mobula 7 (27 with printed props guards)
fc: 36x36 (crazybee, beta fpv aio...)
motors: 06-08xx
propos: 31-40mm
video:
https://www.youtube.com/watch?v=LlEEw8C8FA0
what i needed to swap from my Mobula 7?
4 x m2 nylon spacers (the same we have with fc)
4 x m2 4mm / 5mm screws
4 x m2 nuts or hot glue to solder the canopy on the nylon spacers
1 x elastic for the lipos
options:
1 x tpu canopy for eos 2:
https://www.thingiverse.com/thing:3247160


4 x props guards (talman 910 or nylon-x 5g)
https://www.thingiverse.com/thing:3247104
4 x 4mm tpu spacers (if you want to use 10mm m2 screws insteald m2 nylon spacers)
https://www.thingiverse.com/thing:3327791
Review Section ( Total Review:0 )
No Review Found