Product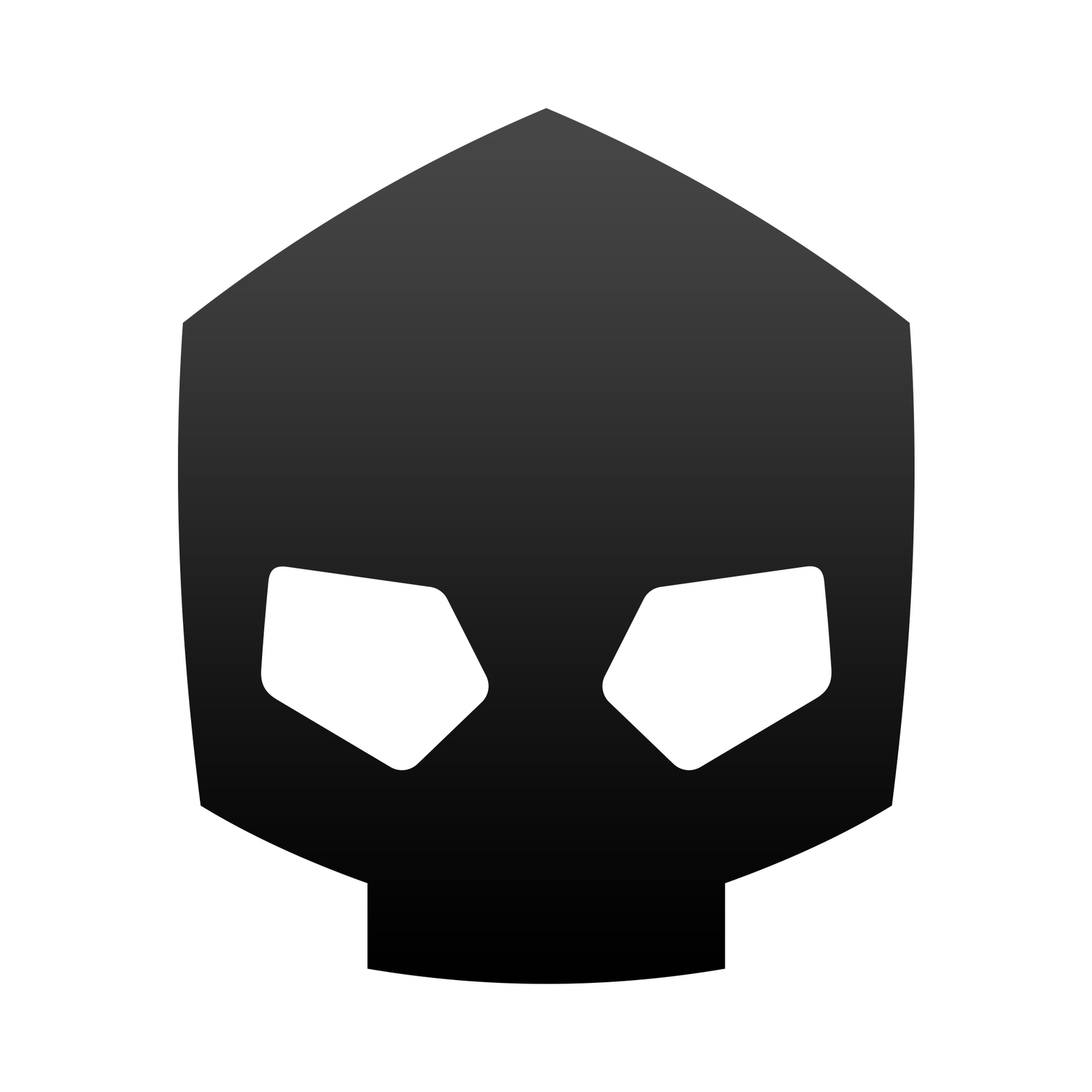 BLOG / INSTAGRAM / FACEBOOK / GROUP / YOUTUBE / THINGIVERSE

MADE FRESH TO ORDER
TWO WEEKS UNTIL SHIPPING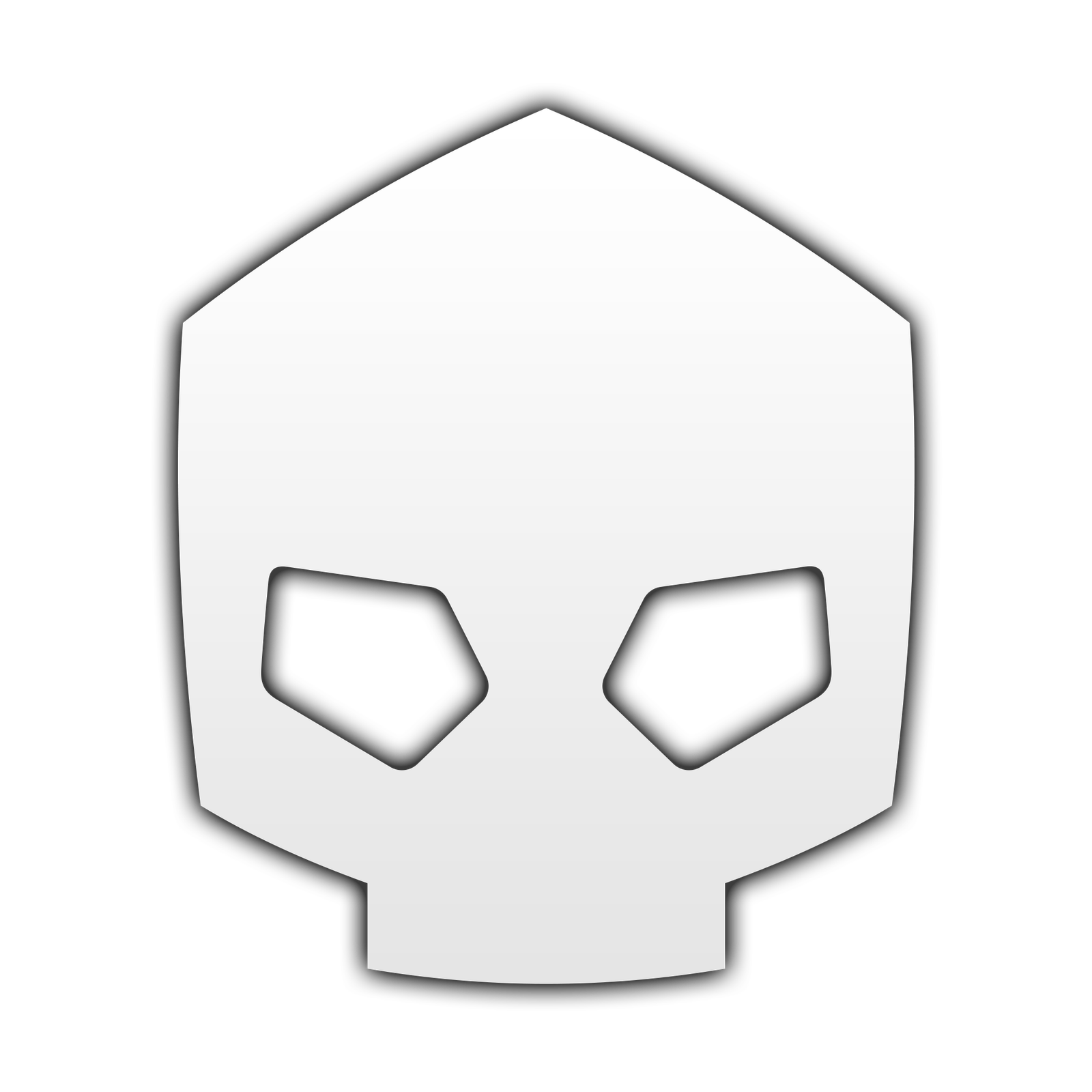 Item List
Description
FOR FRAME DETAILS SCROLL TO THE END

SAMPLE COMBO - ULTRALIGHT RACER
I wanted to help new pilots to find perfect sample combo depending on my experience in testing for years.
If you like it please support me by using the affiliate links - thank you in advance! YOU ARE AWESOME!
Motors: BrotherHobby Returner R4 2205 2700KV https://goo.gl/ZHV4u7
Flight Controller: Matek F405-AIO https://goo.gl/aRycKU
ESC: Emax EMX-SC-1774 D-SHOT Bullet Series 30A https://goo.gl/ULAQBw
FPV Camera: Runcam Swift Micro https://goo.gl/hnsf7Q
FPV VTX: Matek 5.8G 40CH https://goo.gl/ZqncAf
Propellers: Dalprop Cyclone T5040C https://goo.gl/hYwx54
Lipo: Infinity 1300mah 14.8V 90C 4S1P https://goo.gl/HDr8zm
Radio: FrSky ACCST Taranis Q X7 https://goo.gl/WULYuD
Receiver: Frsky XM+ Micro D16 SBUS Full Range Receiver https://goo.gl/ZeDRNa
QUICK EXCHANGE - TIGHT FIT
Replace arms in seconds without releasing the whole electronics stack. Tight fit screw holes prevent wobbling.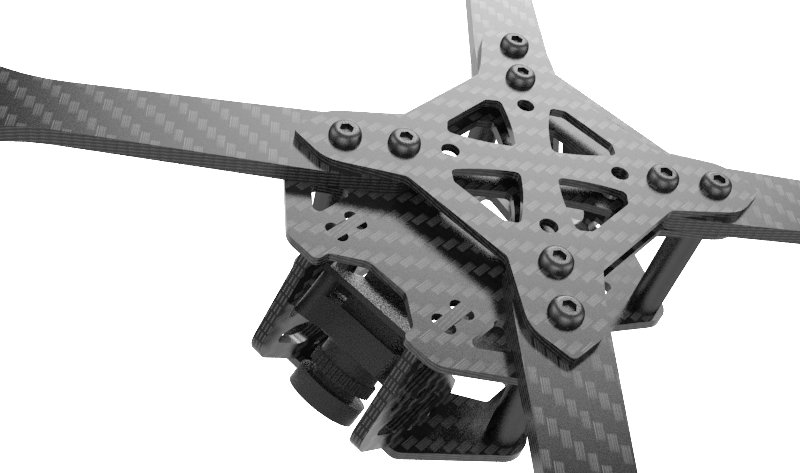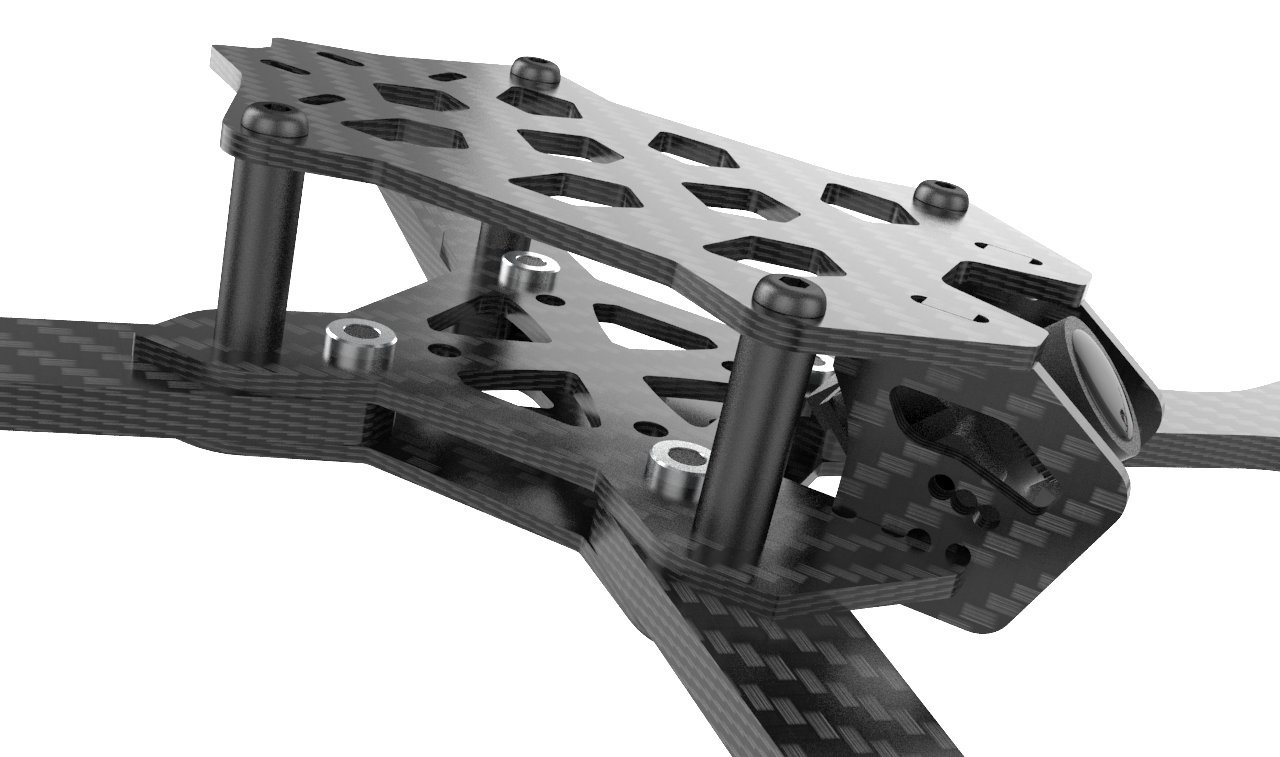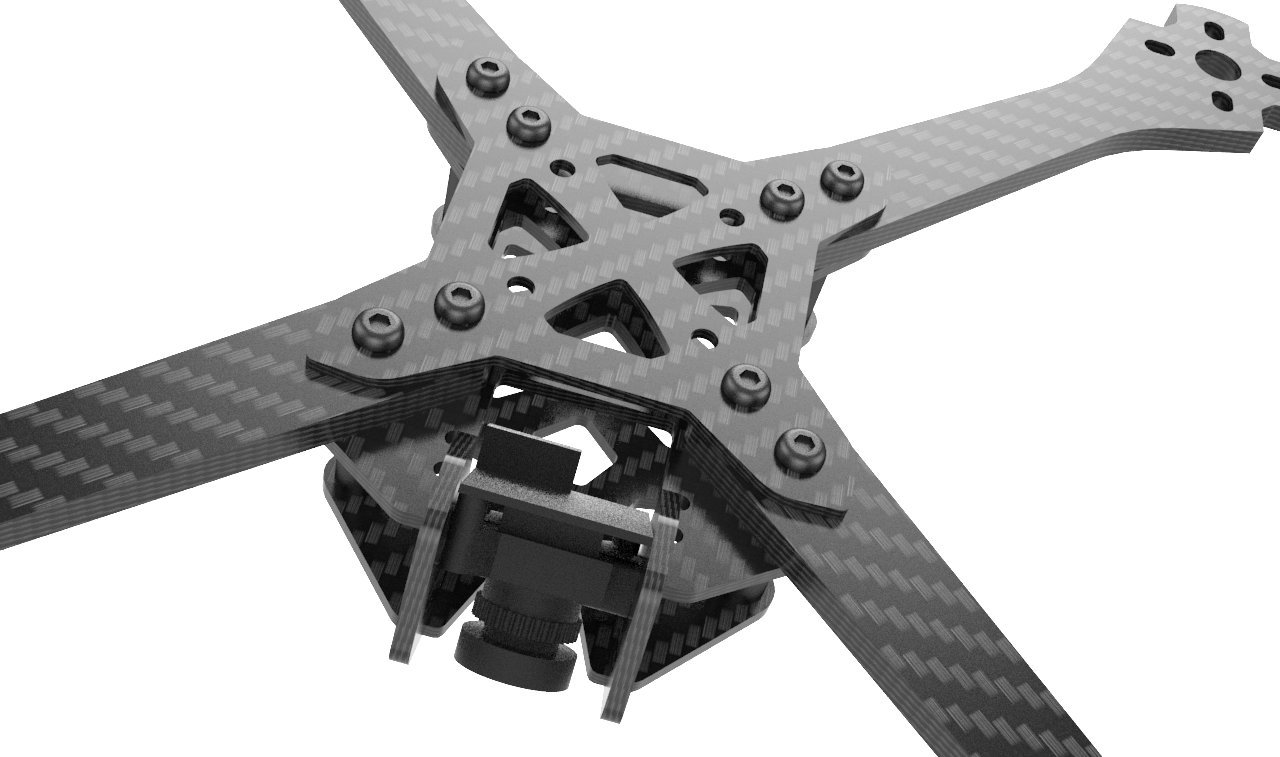 Additional Information
MADE FRESH TO ORDER
TWO WEEKS UNTIL SHIPPING

layout: true-x splitbody
propeller: up to 5.1 inch, 207mm motor to motor
spacer height: 16mm
arms: 3mm thick tapered 14-11mm wide
motor mount: 16x19mm bolt circle 3mm
top- and side- and backplate: 2mm carbon fiber
sandwich: 2mm top 1.5mm bottom carbon fiber

~ 57g
Review Section ( Total Review:0 )
No Review Found