Product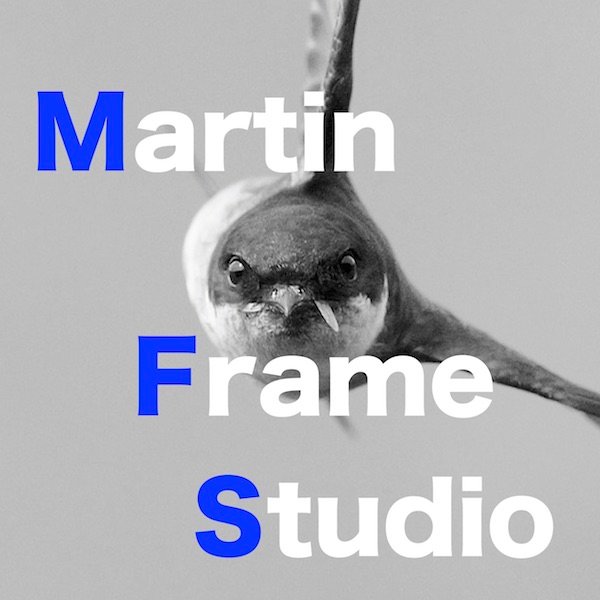 Design to fly like a bird.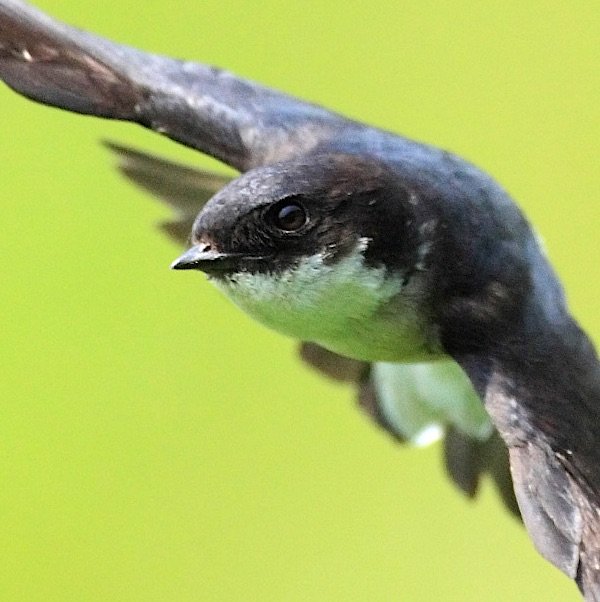 Item List
Description
This is the Bat-Hex kit with 3mm Bottom Plate (carbon only).
Please note that the mid arms and braces may be not robust enouph for had crash.
FC, ESC, VTX mounting holes: 25.5x25.5mm(Front only), 20x20mm, 16x16 (front and rear), M2
Motor mounting holes: 9x9mm, M2
Standoff mounting holes spacing: Front=18mm, Rear=14mm; M2
Prop size: 2"(flat), 2.5"-3"(front and rear props should be pusher)
Thickness: bottom=3mm, top=1.5mm
Weight: About 24g
Betaflight Motors Mixer: HEX X
The front standoff mounting holes are suitable for using "Diatone ROMA F1 Camera Metal Protector" for a Nano size camera. For that purpose, the rear standoff height should be 20mm.
https://www.diatone.us/collections/roma-acc/products/diatone-roma?variant=39321176637527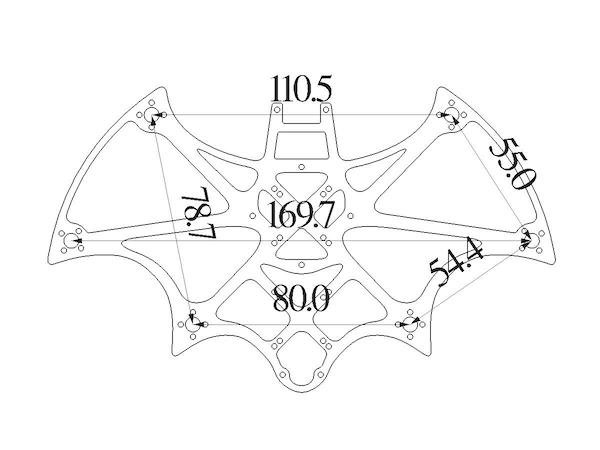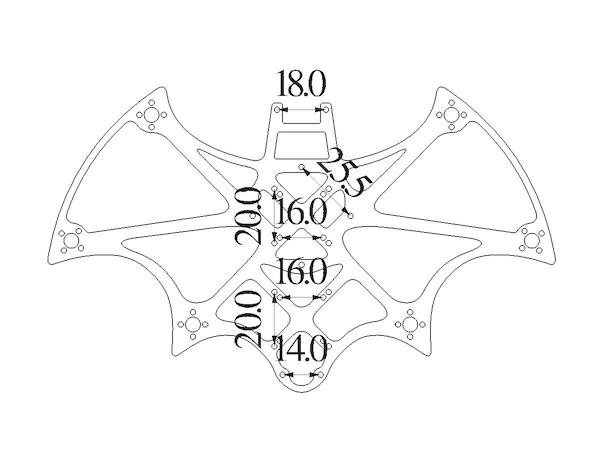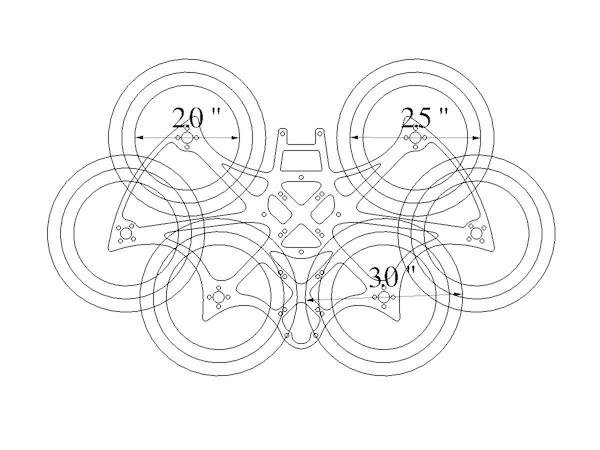 The following picture shows my 3" light weight build with Diatone ROMA F1 Camera Protector. This frame is a prototype and is not the same as the product.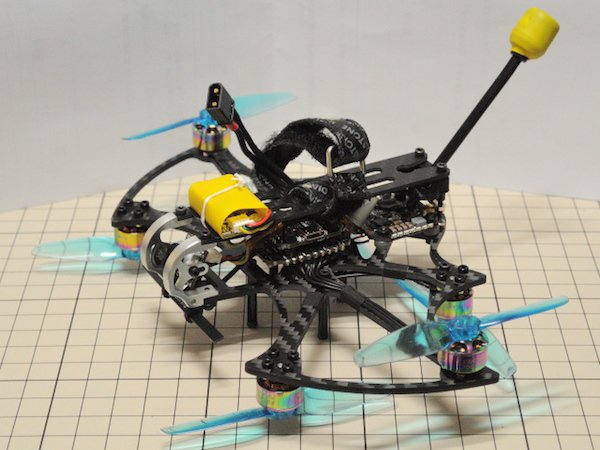 ?
Review Section ( Total Review:0 )
No Review Found