Product

Welcome to the KAIDJU LINE, a range of light and compact racer from 40mm to 4" props, light is right.
Contact: KAIDJU OWNER CLUB (private group on Facebook).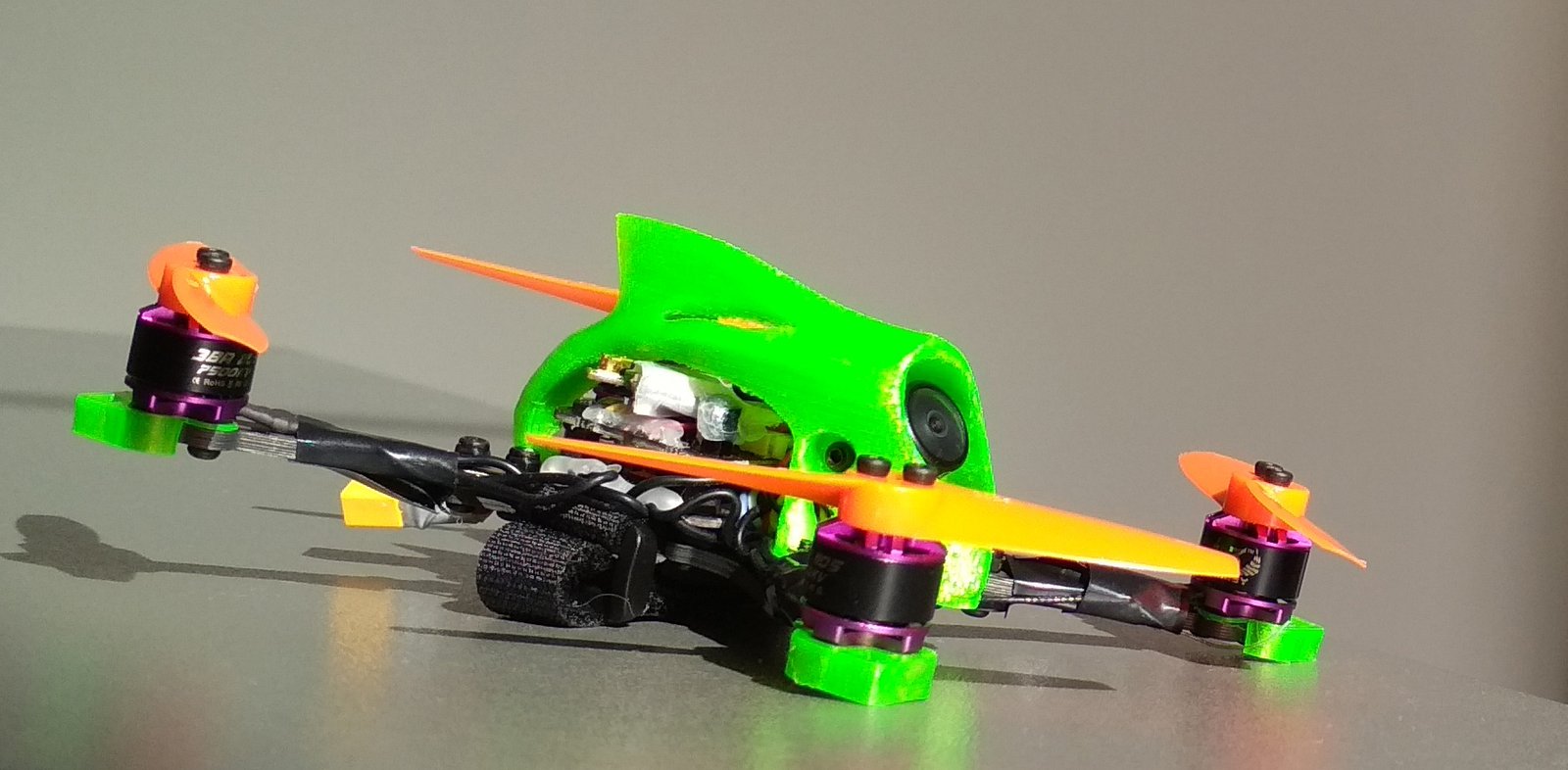 Item List
Description
4mm unibody version
4" version of the KAIDJU CLASSIC
compatible with 3" arms (MR139) and 5" arms (MR188), same canopy, bottom, and top plate design
build weight is around 135 / 145g
it's a light and durable racer as the other KAIDJU models
weight info.
bottom: 7.43g
arm: 3.81g
canopy: 5.64g
kit content:
1 x KAIDJU 3mm bottom
4 x KAIDJU MR168 3mm arm
screws info:
2x m3 nuts
8 x m3 locknuts
2 x m3 6mm screws
6 x 8mm m3 screws
2 x 10mm m3 screws
1x 20mm m3 20mm standoff
build info:
FullSpeed FSD428 Flytower F411
Frsky XM+
EMAX 1606 RS1606 3300KV (4s) / 4000KV (3s)
Eachine VTX03S
runcam micro swift 2.1
gemfan 4045 4x4.5
total weight: 132g
lipo:
TATTU 3s / 4s 1300
tpu parts (free to download):
canopy:
https://www.thingiverse.com/thing:3123225
soft mount bumper:
https://www.thingiverse.com/thing:3594679
KAIDJU review (3" MR139 version):
https://www.youtube.com/watch?v=p4J2IzsWnb8
ROTORBUILDS page:
https://rotorbuilds.com/build/17664
Review Section ( Total Review:0 )
No Review Found