Product
Item List
Description
Gramex 5" freestyle frame
This frame is designed for beginners or anyone who doesn't want to worry about breaking their frame when crashing. With its thick carbon fiber parts, very tight tolerances and interlocking assembly, the frames exteme rigidity helps to dissipate impacts from a crash to several parts, increasing the frames life expectancy. While being a bit on the heavier side, the weight comes in a form of strength which guarantees a repair-free experience.
The frame supports all standard 28 mm wide fpv cameras. Since the side plates where the fpv camera bolts to are so thick (5 mm), you may or may not have to buy longer M2 bolts for the camera.
This package contains the carbon parts and all the hardware you need to assemble the frame.
Specs
Motor to motor size:
Width: 180 mm
Length: 131 mm
Wheelbase: 222 mm
Weight: 159 g (including hardware)
Stack size: Standard 30.5 x 30.5 mm, Up to 23 mm in height
Fpv camera adjustment: 0° - 50° (0° - 80° with top stand off removed)
Thicknesses:
Arms: 6 mm
Bottom plate: 4 mm
Top plate: 3 mm
Side plates: 5 mm
Back Plate: 3 mm
Arm holders: 2 mm
Additional Information
Assembly manual
1. Insert all of the sunk nuts to the front- and back arm holders holes. The fit is very tight so I recommend using a hammer.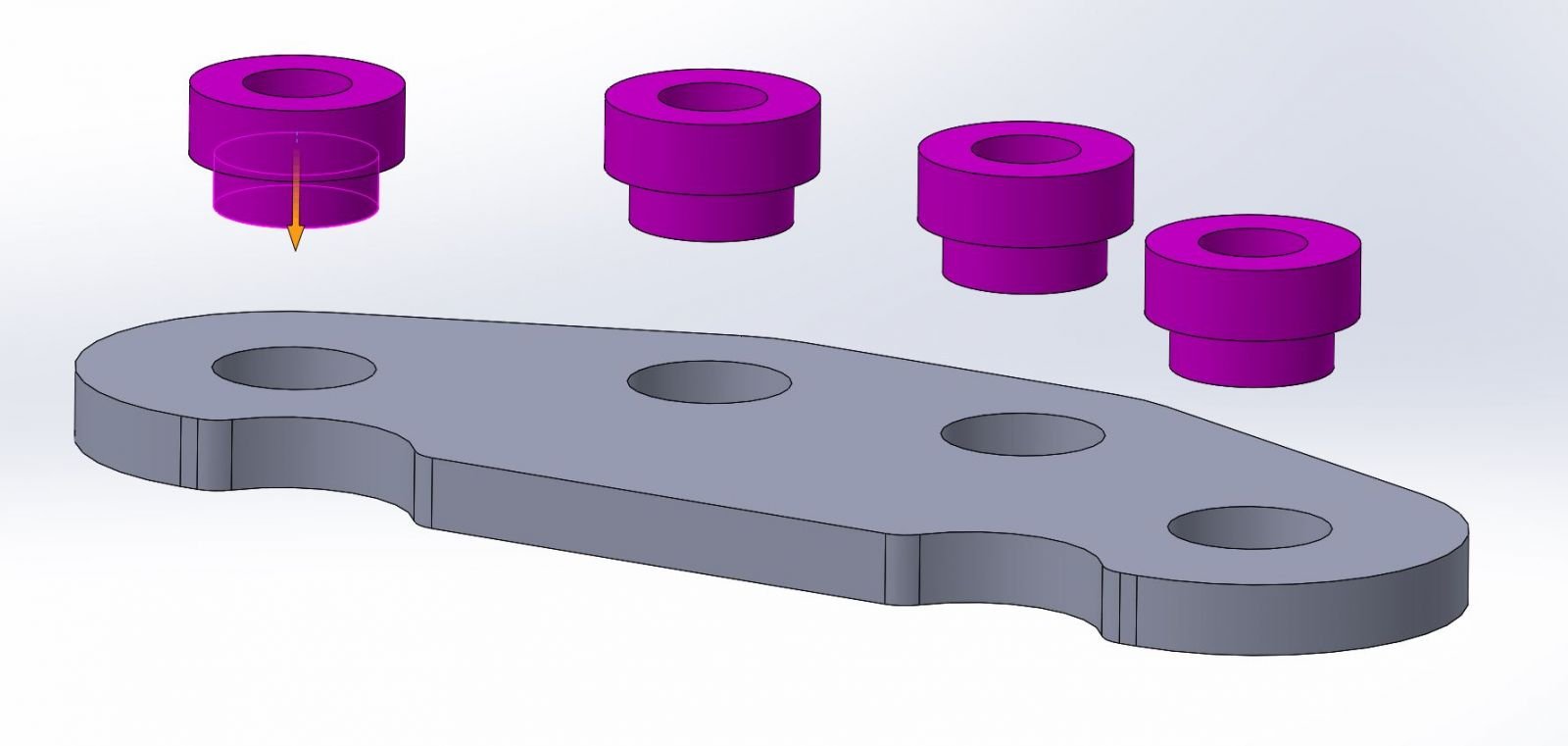 2. Sandwich the front and back arms between the bottom plate and the arm holders using six 14mm bolts, as described below.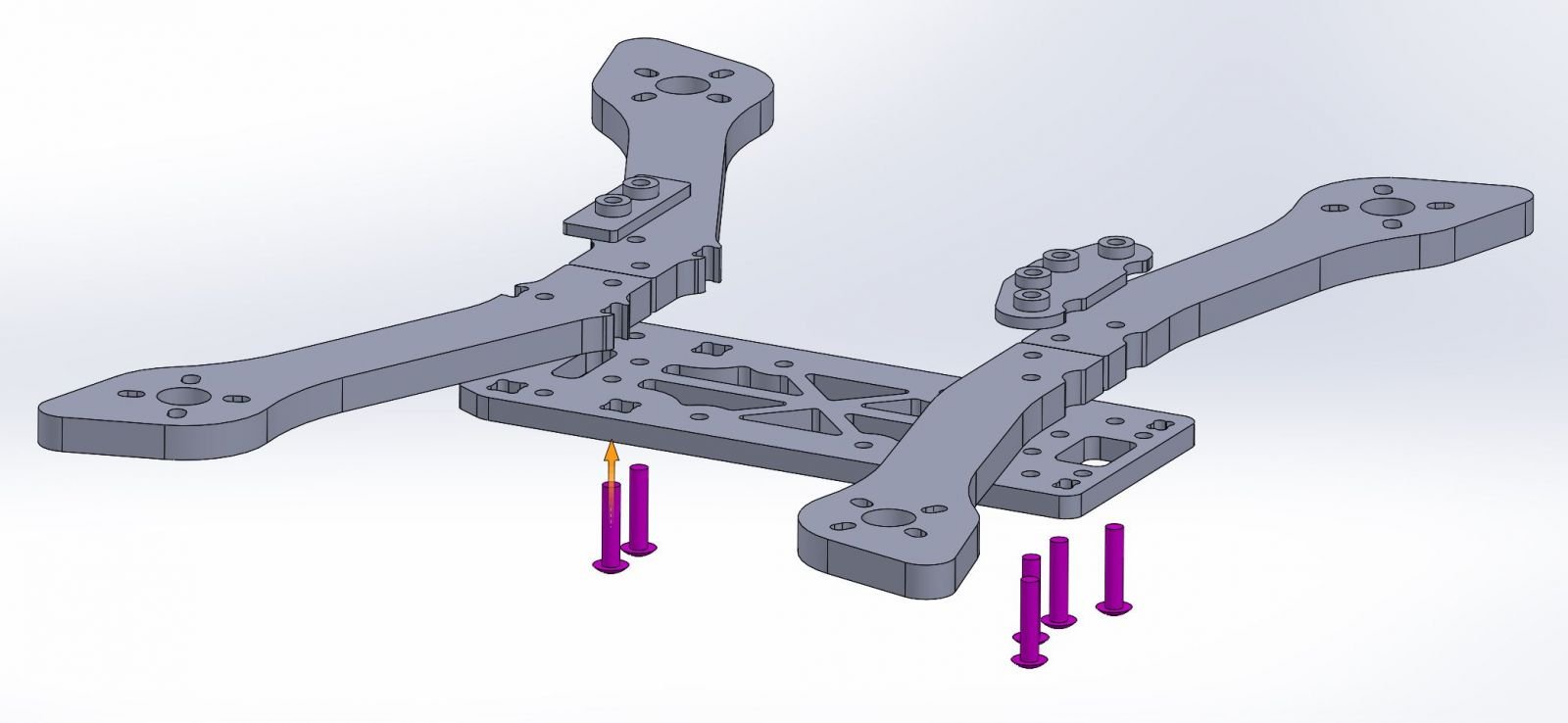 3. Slide the lock nuts to their slots on both of the side plates and the back plate. The fit can be tight, so you might have to use a small file to make the slots bigger.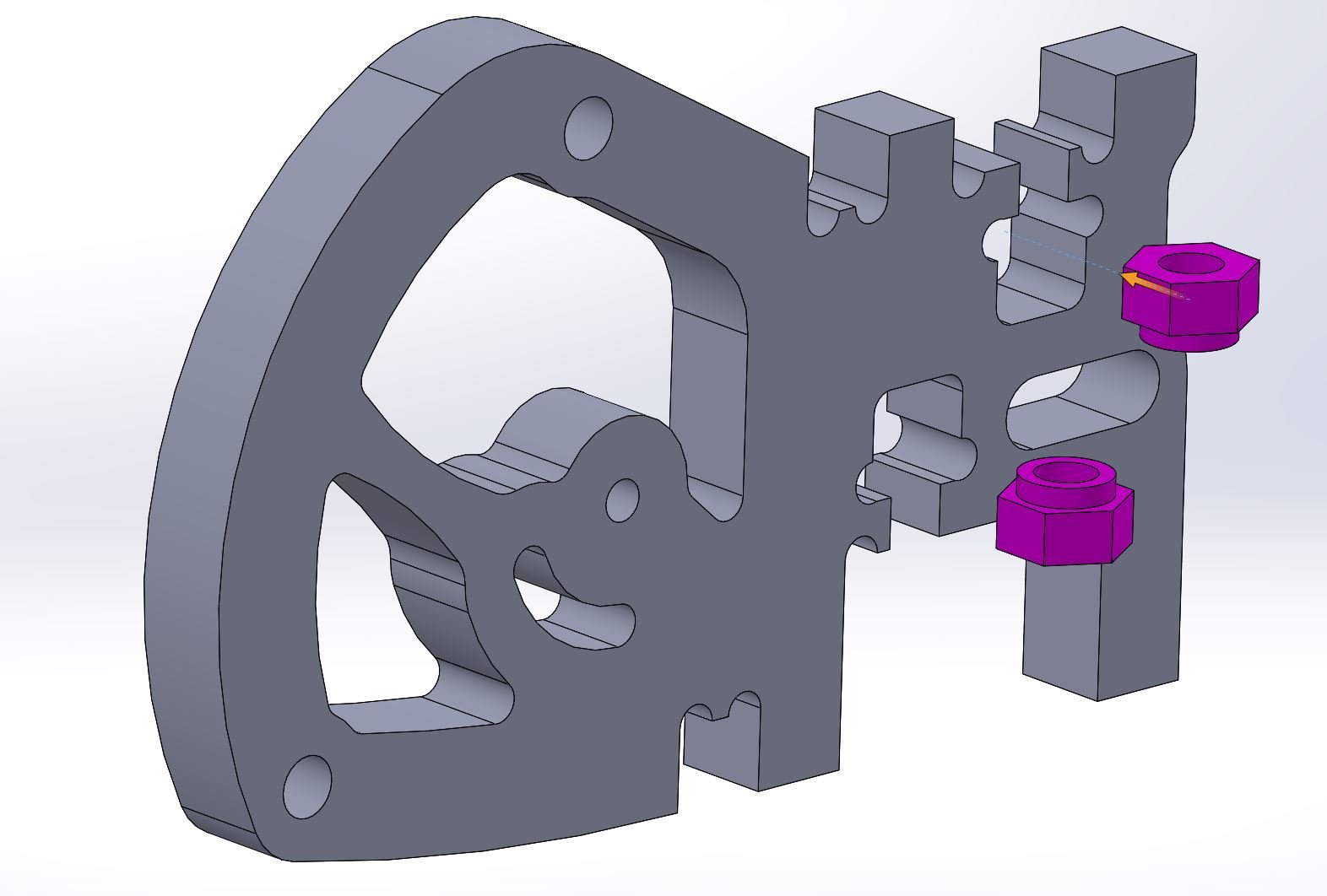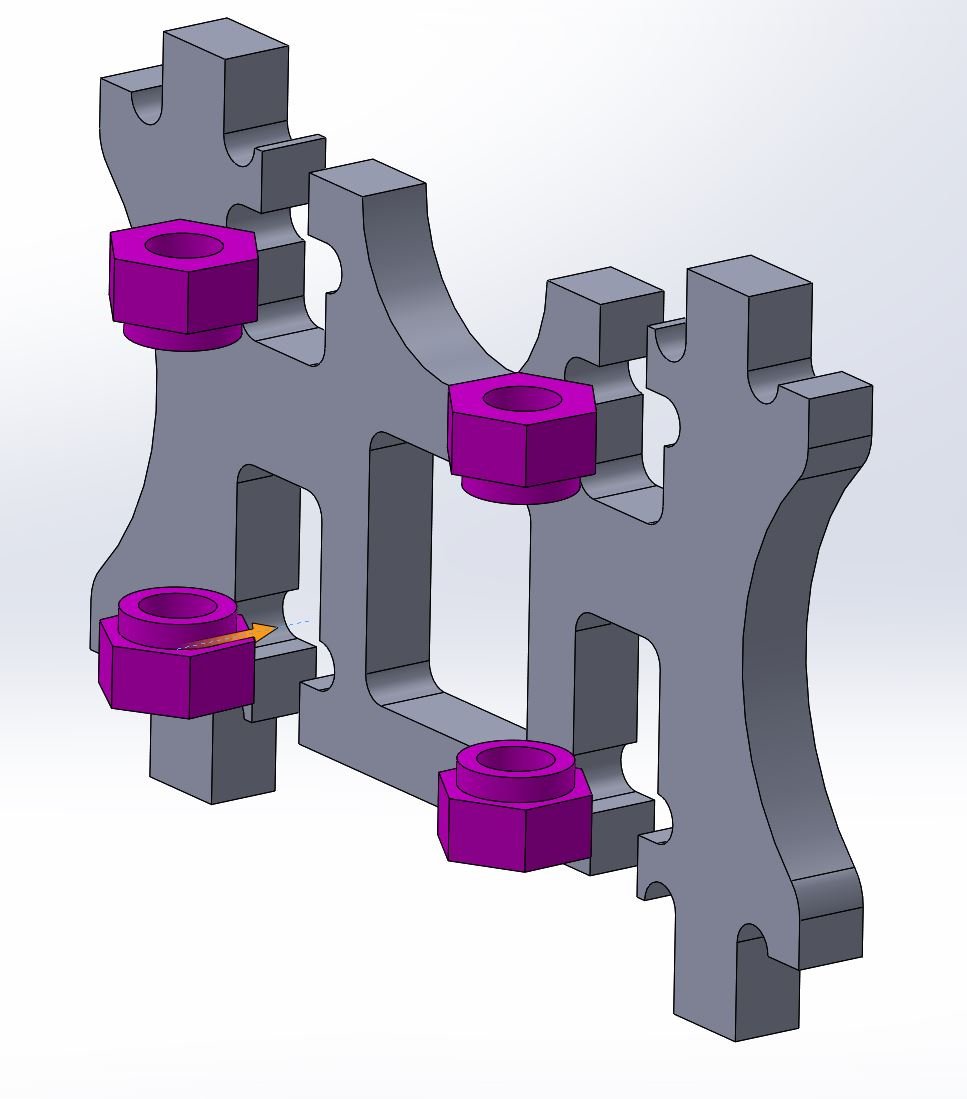 4. Push the side plates and the back plate to their slots on the bottom assembly. Slide the four bolts from the bottom to meet the lock nuts. 16mm bolts on the front, 14mm back.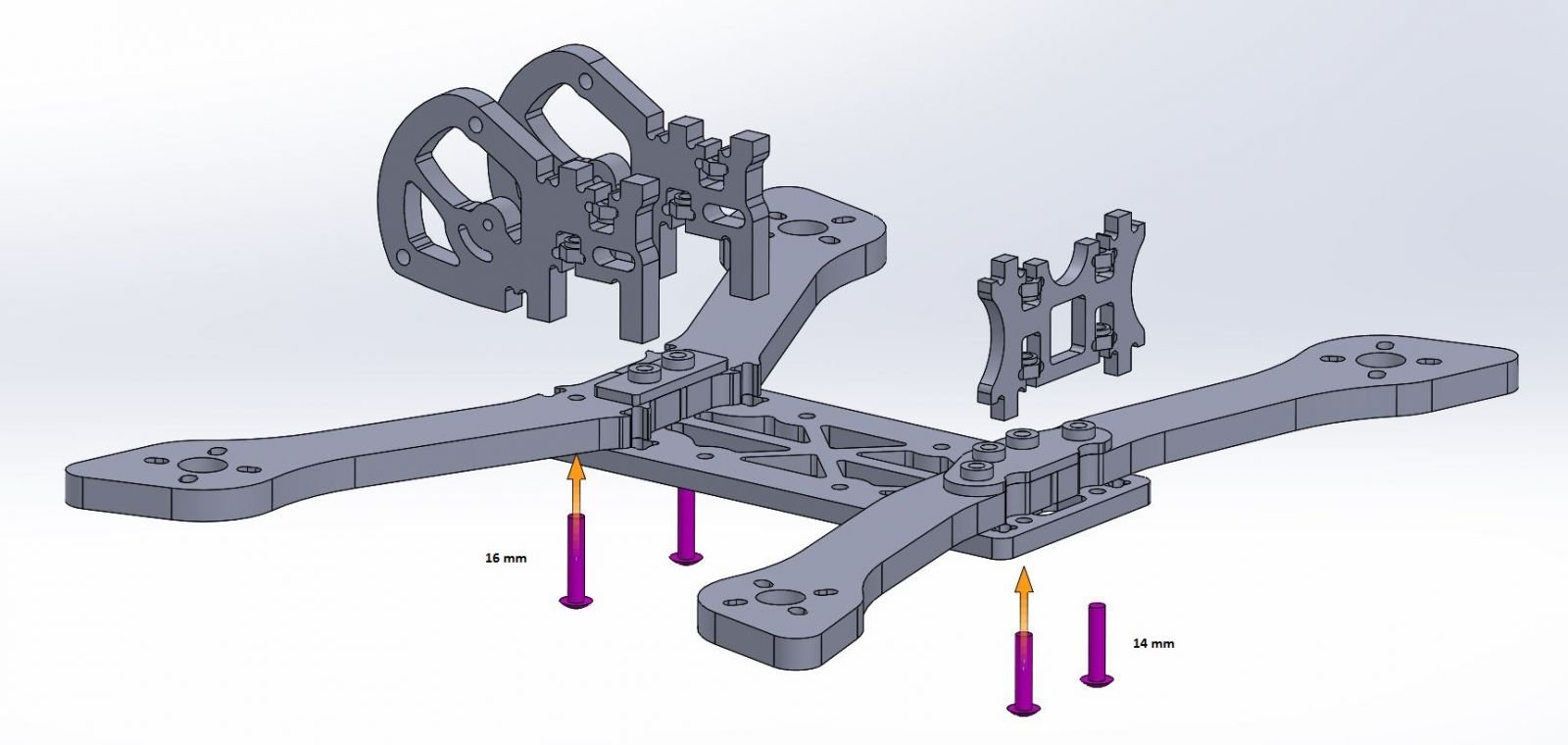 5. Bolt the two stand offs between the side plates with 8mm bolts.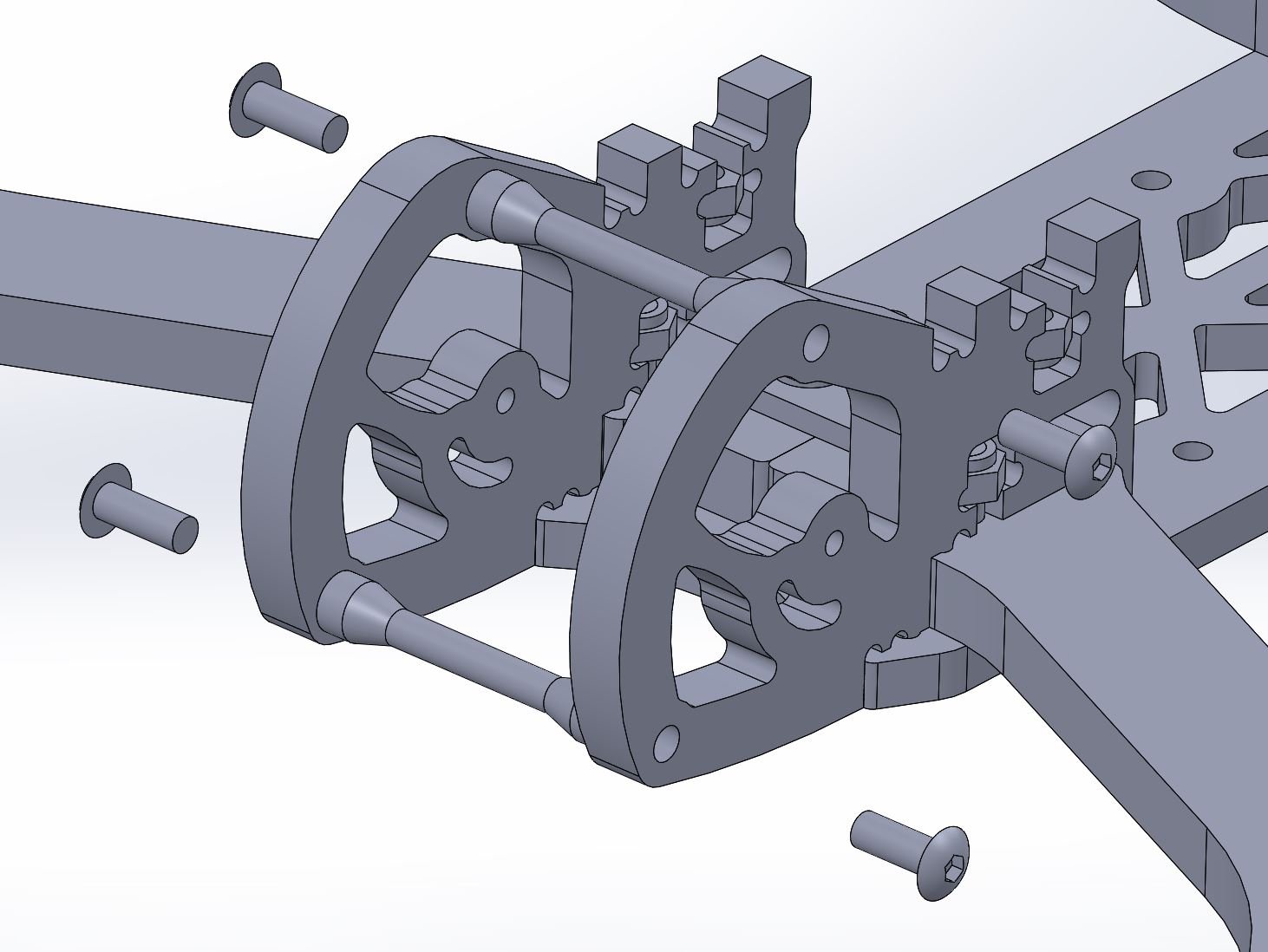 6. Now add your electronics.
7. Fix the top plate in place with four 10 mm bolts.
Hints
You can run your power cables and xt60 connector through this hole to keep them out of harms way.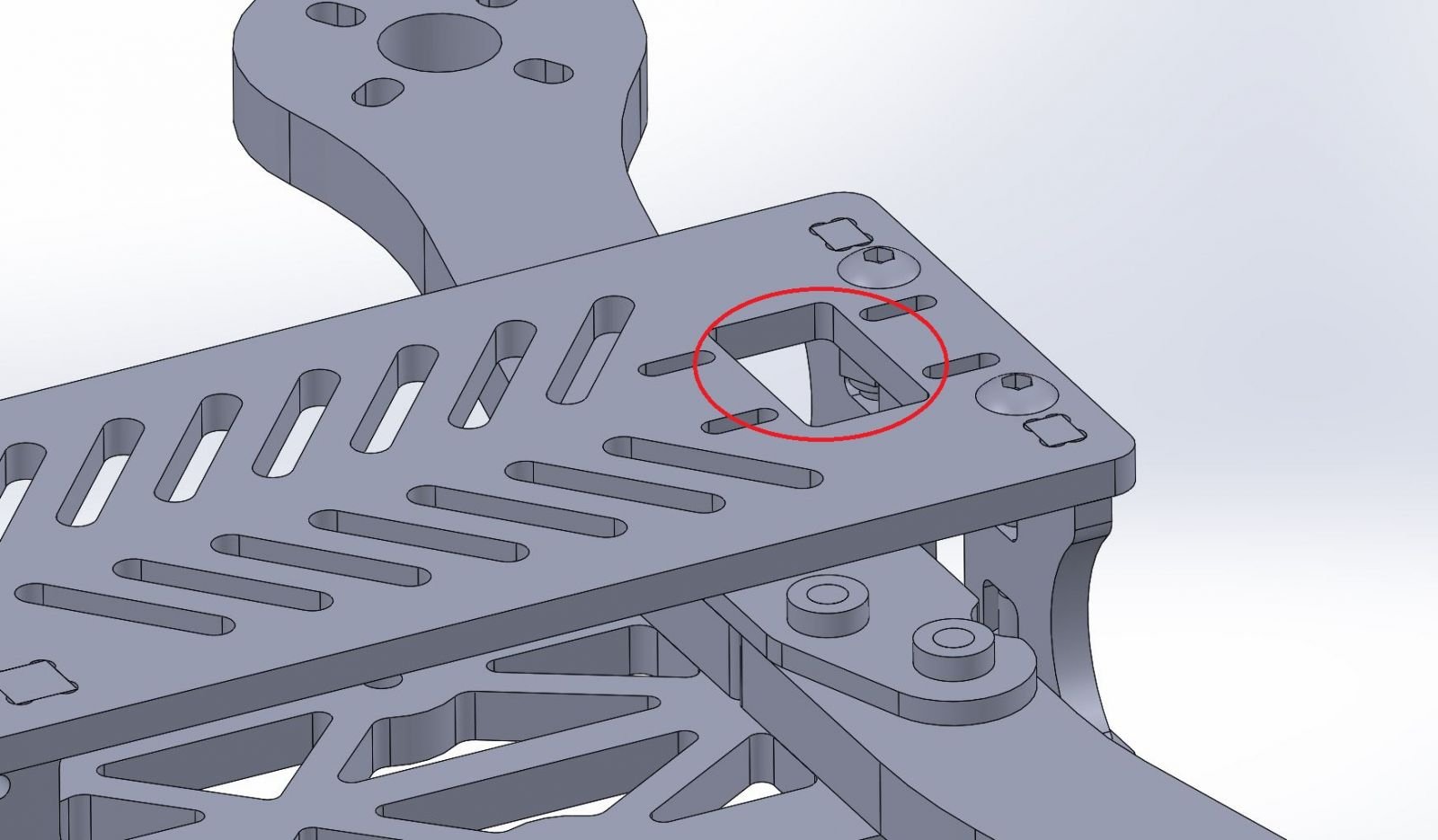 Stick your fpv antenna through the half-circle cut out (red) and fasten it with cable ties using the slots (blue).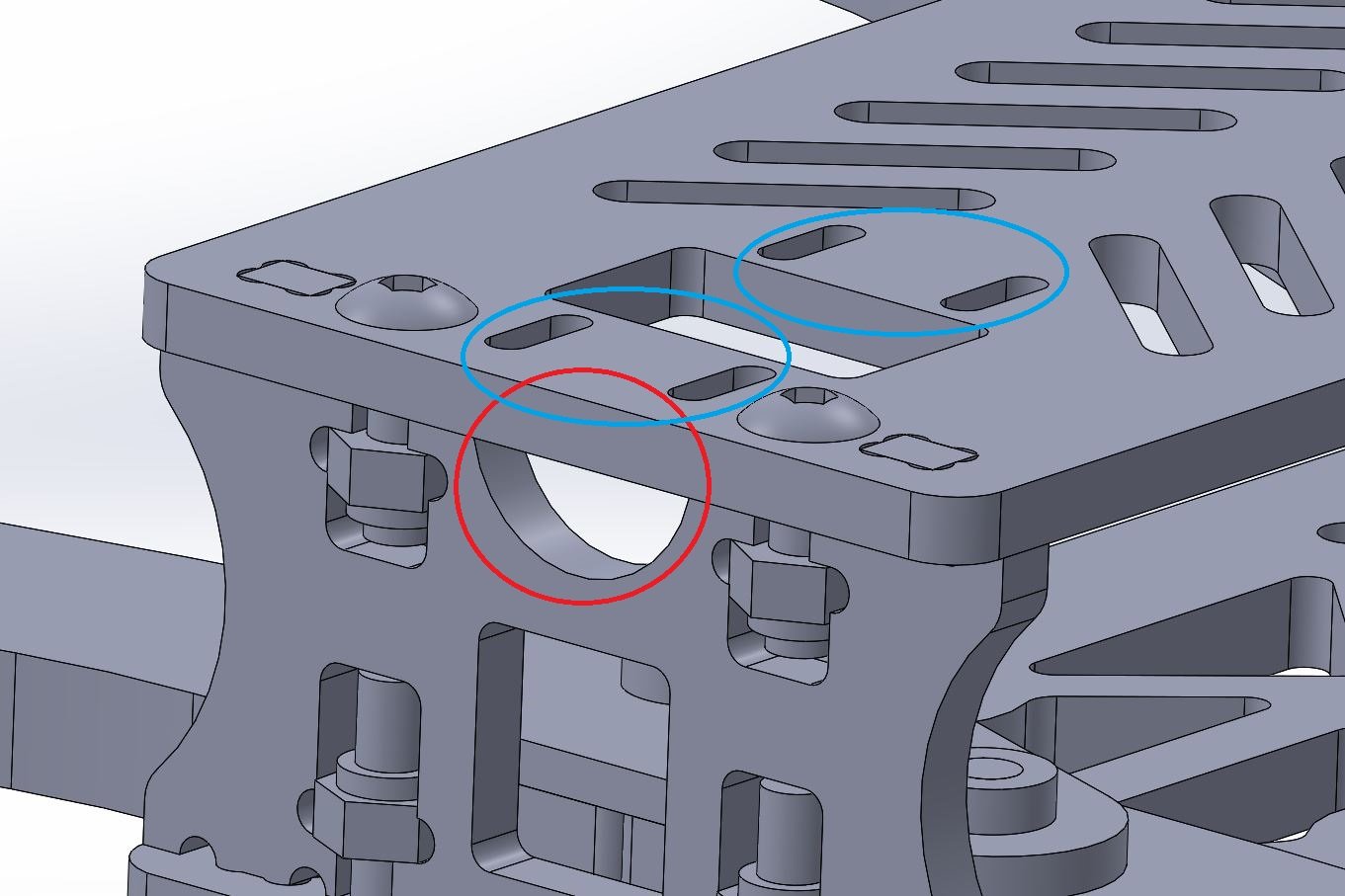 You can run your front motors wires through the slots on the side plates to make your build cleaner looking.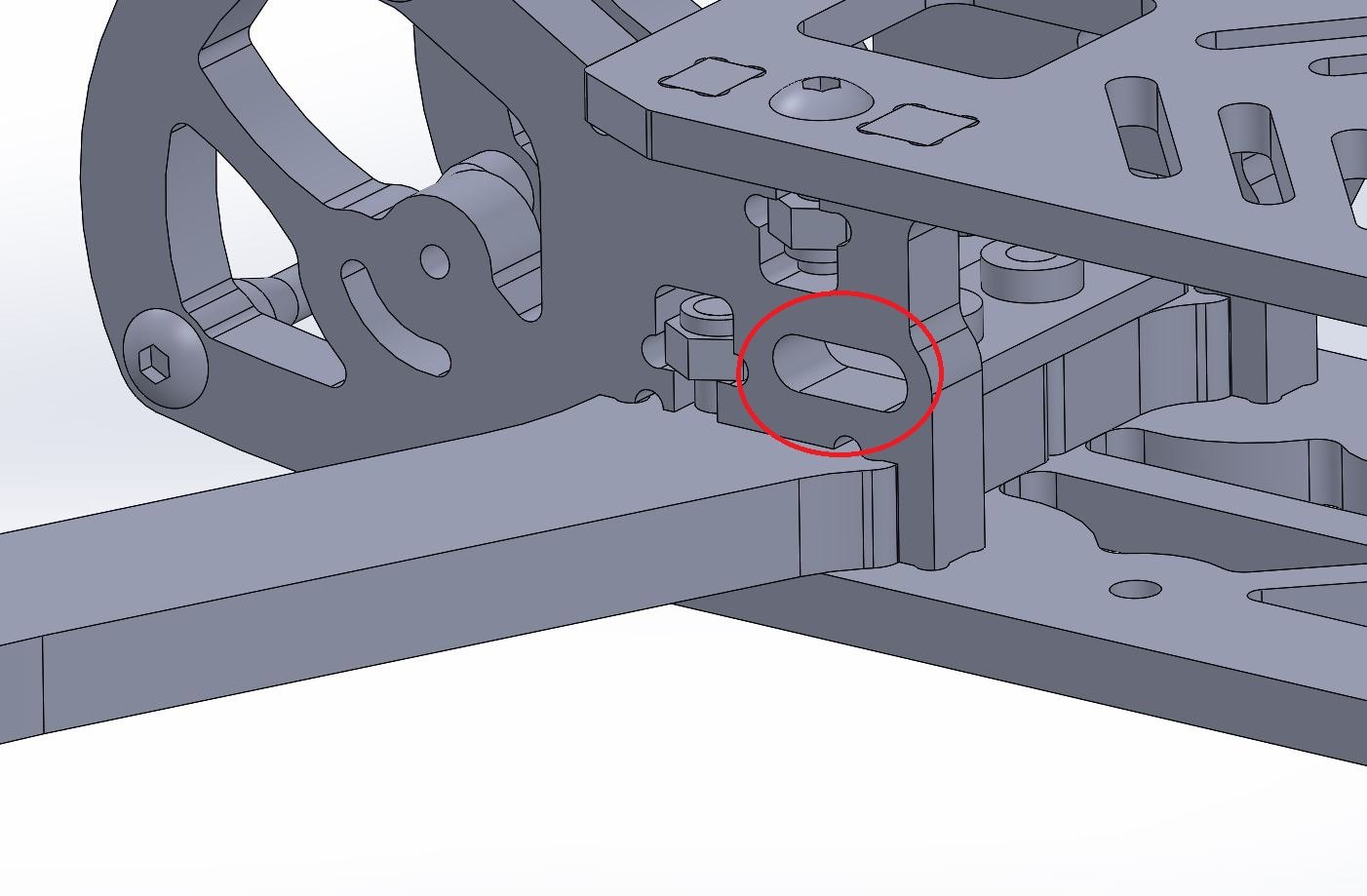 Review Section ( Total Review:0 )
No Review Found