Product

Welcome to the KAIDJU LINE, a range of light and compact racer from 40mm to 4" props, light is right.
Contact: KAIDJU OWNER CLUB (private group on Facebook).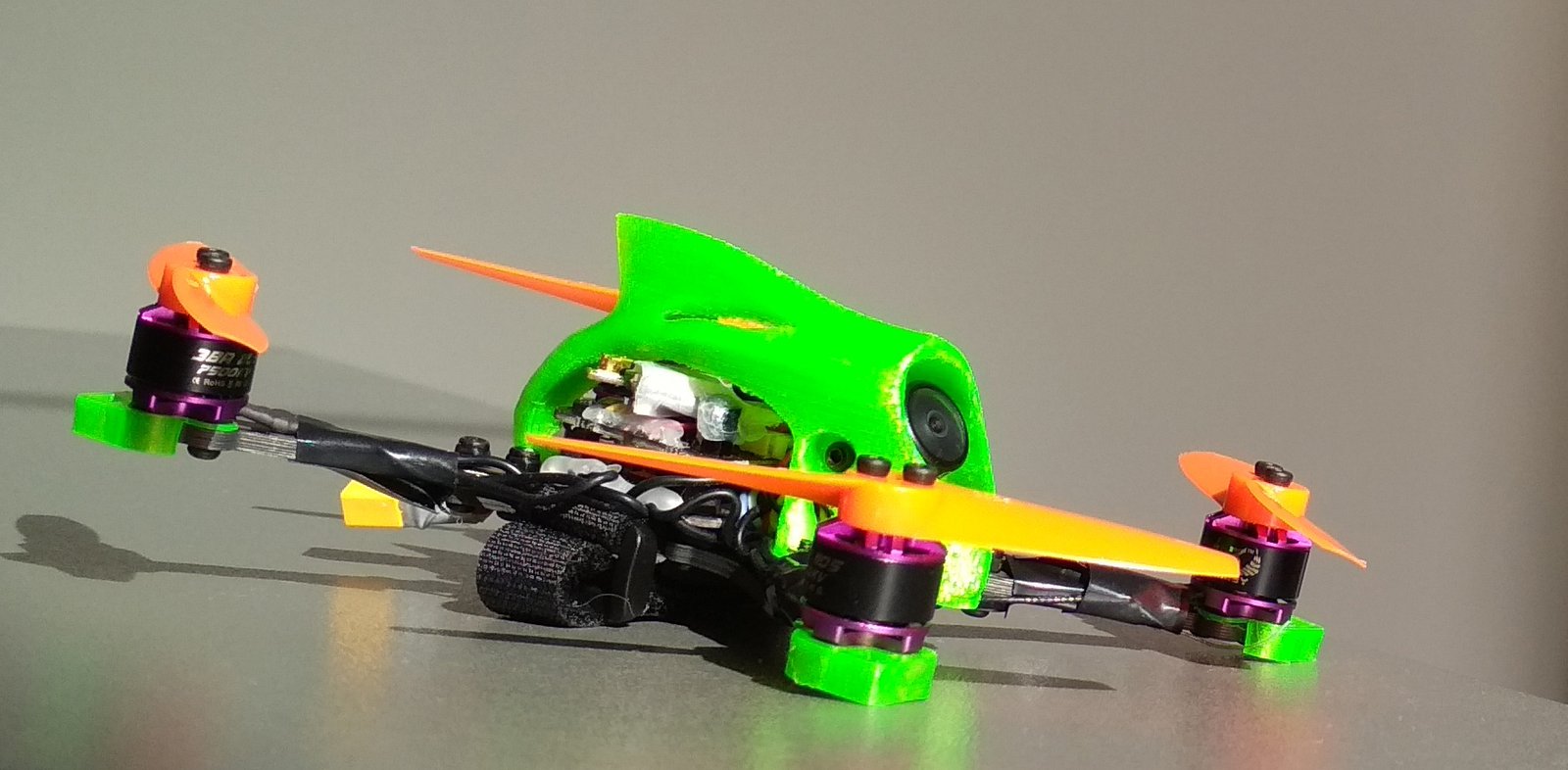 Item List
Description
The 2.5" version of the KAIDJU R, unibody only, light and quite strong with a 2.5mm carbon plate. Many builds possibilities.
motors: 0603 - 1108 3-4 holes
fc: 16x16 20x20 crazybee style (3d mount needed) canopy, soft mount bumpers, crazybee mount, are free to dowload on thingiverse (search: kaidju)
build: 45g 16x16 or aio fc crazybee / beta fpv style 1103 10000kv 65mm props eos 2 vtx01 450 2s tattu
frame weight: 8.37g
canopy weight: 5.5g
Review Section ( Total Review:0 )
No Review Found