Product
Item List
Description
Avis 5" V3.3
Avis is a bird in latin, aiming at agile, stiff and nice looking all around freestyle frame.
Top mounted battery 5" freestyle frame with interlocking 5 mm thick arms. Slightly squashed X configuration, motor to motor pitch / roll axis distance = 144 / 172 mm; diagonally 224.3 mm.
Arms designed to improve props effciency by reducing prop down flow obstruction, rigidity is validated via FEA and is superior to most 4 mm freestyle frames.
FC / ESC mounting patterns avaliable standard size 30.5 x 30.5 mm and 20 x 20 mm, M3 screw mounting holes.
Designed for today micro cams saving weight and reducing risk of camera damage via. semi rigid mounting TPU bracket.
Top and bottom plates are 2 mm, arms brace plate is 1.5 mm and 5 mm arms with chamfered edges.
Frame weight with all hardware - 100 gr.
Target build dry weight is 310-320 gr. with AUW at 550-560 gr. (with Session 5 and 1300 mAh 4S lipo)
Suggested build height is at 20 mm. (Other build heights possible using different standoff height)
Kit content: Bottom plate, top plate, arms brace plate, x4 arms and x8 M3 press nuts. (All other hardware isn't included and need to be purchased seperately)
Additional hardware needed for assembly: (click on blue text for direct links)
Assembly Instructions: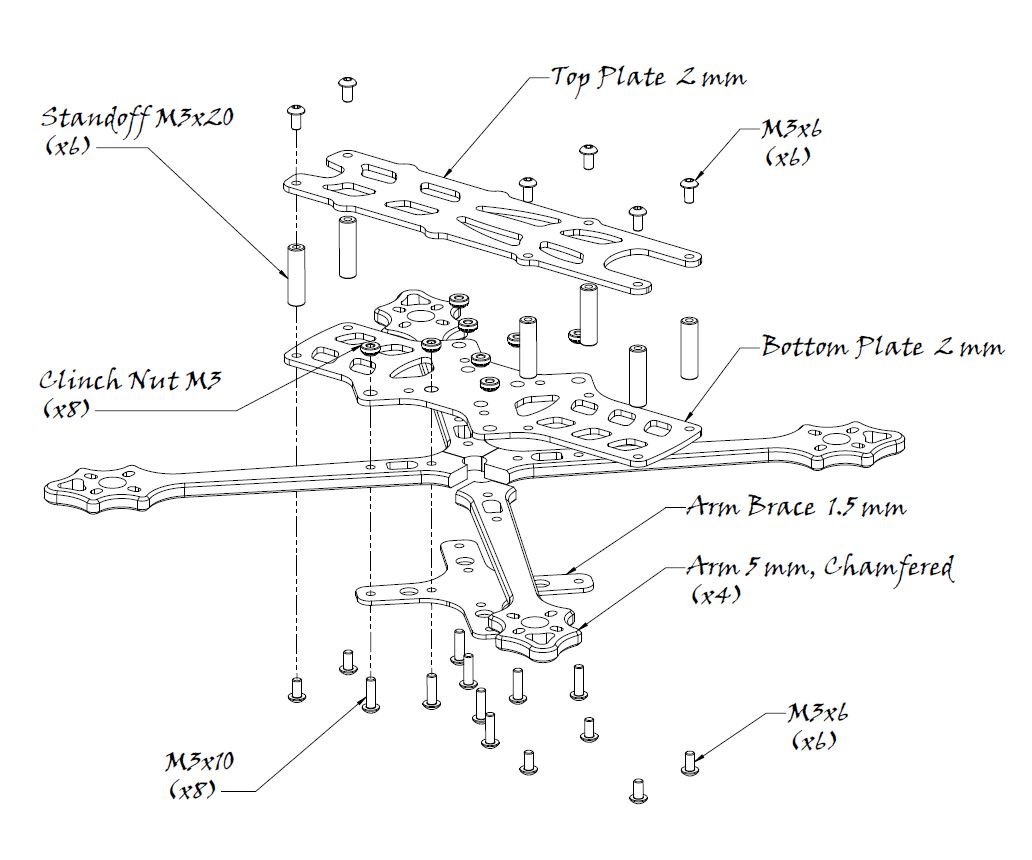 3d Printed parts: (click on blue text for direct links)
1. Gopro Hero 7 mounts, (Thingverse)
Recommended electronics: (click on blue text for direct links)
Additional Information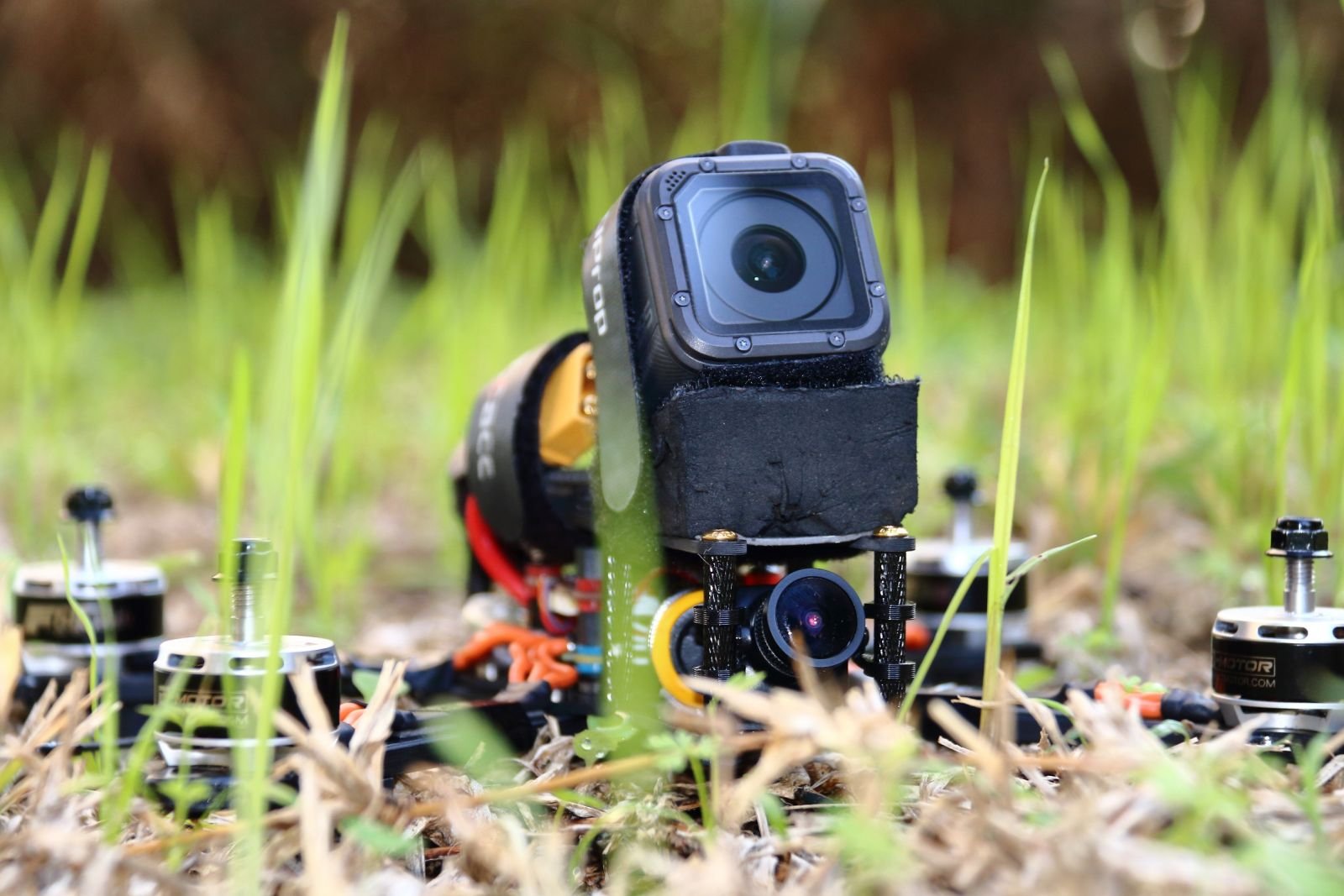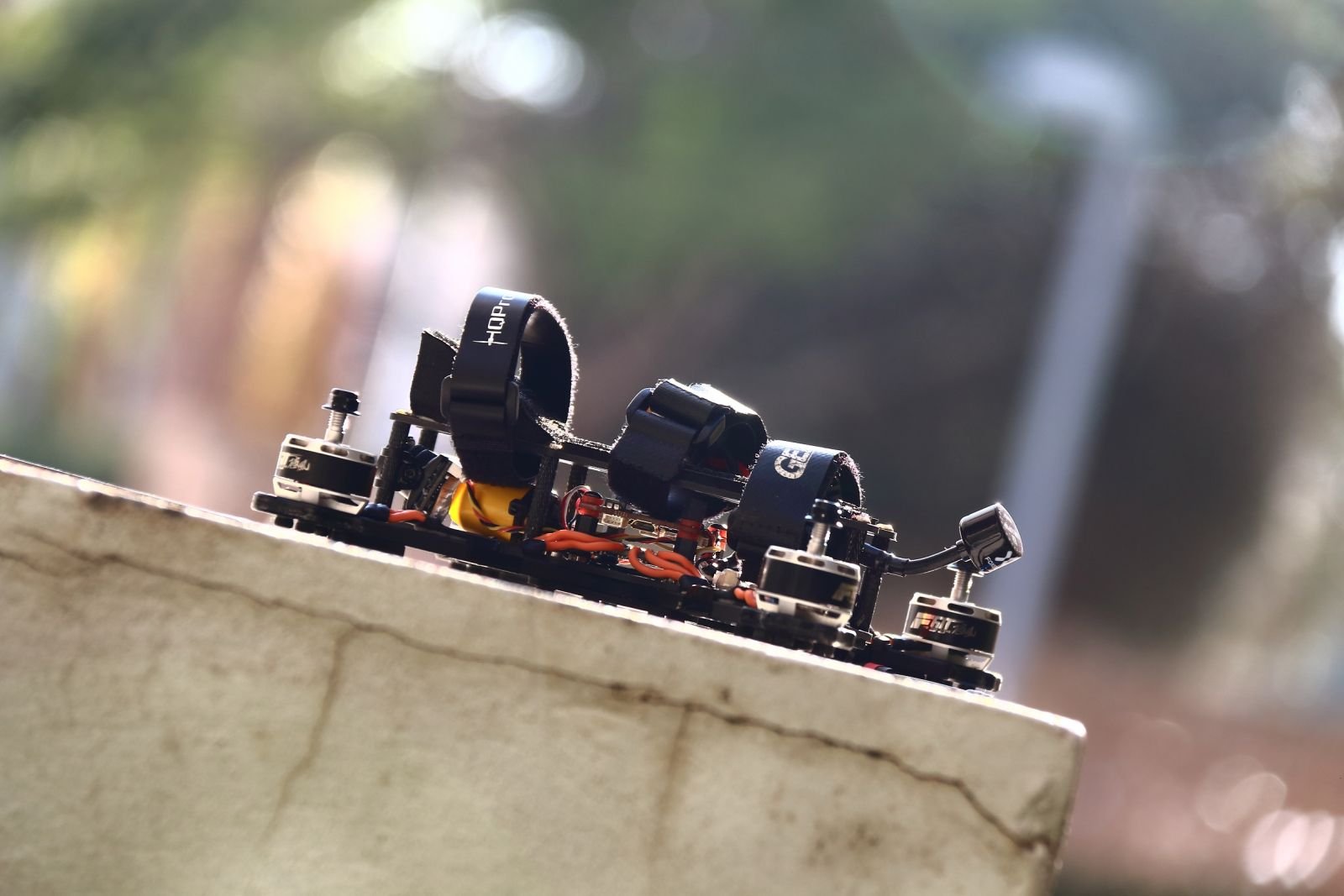 Review Section ( Total Review:1 )
Lior Mashenberg
Amazing frame! Love it so much! Narrow arms, 5mm, only 100g 42$! Looks good That's perfect
---